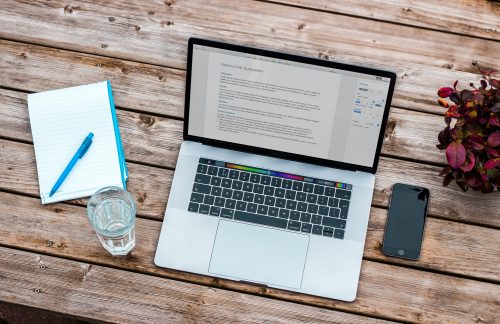 Over the last decade, data has become utterly essential for all businesses. With data, enterprises of any size can uncover insights about their audience, what their competitors are doing, and where energies and efforts should be focused. Without it, it is impossible to stay ahead of rivals, and companies that neglect it will fall behind. If you've recently started your own business, or are looking to launch, without data you simply can't make the decisions that will allow you to survive and prosper. In this digital era, the main source of data is of course the internet, and websites hold enormous amounts of precious data but with 200 million active sites out there, where on Earth do you begin? In today's business world, web scraping is everywhere, and you don't do it yet, you need to start now!
What Is Web Scraping?
You know the deal – if you want information, you Google it, go to the relevant website and get the data you need. But what if you needed more than one answer? What if you needed hundreds or even thousands of pages worth of information? You could spend a lifetime visiting sites and cut-and-pasting data, but there is an easier way. Web scraping automates data collection and stores it quickly and completely accessibly. Companies across the world routinely scrape the web using software or other methods. Here's how it could help your startup.
Market Research
If startups don't understand their audience, they are likely to fail. You need to research your audience, discover their behaviours and preferences, and market your product or service accordingly. Of course, research is impossible without data, and web scraping is the smart way to find out what your audience thinks. Social media platforms and customer review sites are a great place to start – if you're up and running you can monitor your own brand by checking your own reviews and use them to modify what you do. It's also a fantastic way of checking out your competitors and pouncing on their weaknesses to gain an advantage from the start.
Competitor Monitoring
No matter what the sector, every business will have multiple rivals to contend with. The best way to scale and grow your start-up is to collect data on your industry and competitors. Web scraping will allow you to harvest details on their products, their prices, their advertising, who their customers are, and what your competitors aren't doing. You'll also have information on all current and emerging trends in your sector. If you use this information intelligently, it can form and drive your business strategy.
Web Scraping For SEO
Search Engine Optimization is vital for any business looking to grow. Your site needs to be optimized to get your site ranking high on the search engines. This will help you deliver the right content to your audience and generate the traffic you need. Finding the right search keywords, getting your headers right, and having the correct meta-data and backlinks is critical to this process, and web scraping again provides the key. You'll be able to find the words you need to focus on, and scrape through your competitor sites to see what they're doing that makes them fly high on the search rankings.
Lead Generation
You need to constantly generate leads to increase your sales, and it can be difficult. Finding those potential customers who will help your profits soar is the key to commercial success, especially for startups. Web scraping is a great and easy way of generating huge numbers of quality leads, helping you are targeting the lowest-hanging and most lucrative fruit. This data could take the form of mailing addresses, emails, mobile numbers, and even social media profiles. You can customize your searches as you see fit, making your sales efforts super-agile and effective.
Final Thoughts
These are just a handful of reasons why startups should web scrape – the list is not exhaustive. There are numerous ways you can look to scrape the web. Scaling up your web scraping can be tricky, as a single IP address making multiple requests is soon noticed and blocked. Backconnect proxies are an easy way to deal with this problem. When you buy backconnect proxies, you send your request through a proxy network that automatically assigns all the IP addresses you could ever need to avoid bans and get your hands on that all-important data. It's a hassle-free and highly effective method, and it won't break the bank either.
---
Interesting Related Articles: "5 Ways Startups Can Grow Content to Rank Quicker"