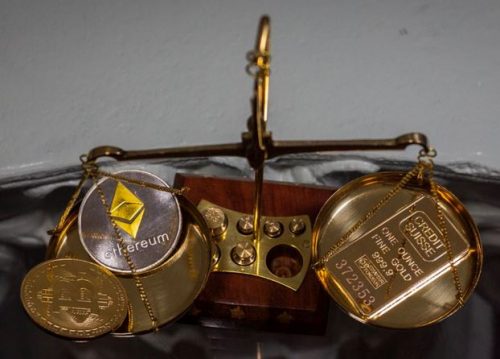 The world of cryptocurrency is advancing everyday. With new cryptocurrencies emerging every now and then, certain decisions need making for the better future of the business world. It is necessary to understand the currencies properly before investing your time and money in the domain. Therefore, it is vital that cryptocurrency enthusiasts are vigilant about where and how they spend their currency. Along with new developing cryptocurrencies, new innovations to spend the currencies also surface.
Currencies like Topiacoin.io allow the users full ownership of their data and currency. Meaning that the software permits users to make decisions on how they deem it appropriate to spend their cryptocurrency. It is now their duty to utilize their currency in a way that works in favour of the business world. 
Mentioned below are several smart ways to spend your cryptocurrency:
One of the quickest ways you can spend your cryptocurrency is by selling your currency to an exchange and receiving cash in return. This helps you attain cash directly from your currency and offers little to no hassle. Secure cryptocurrency exchange platforms allow this opportunity with a reasonable exchange fee. The cash can then be used for various purposes like life expenses and other needs.
As mentioned before, cryptocurrency blockchains are increasing along with an increase of methods to spend it. Another smart way to spend your generated currency is to exchange it for cash directly from a crypto ATM. Despite the fact that some ATMs only permit the purchase of digital currency, many allow you to directly change your digital crypto into cash. Your digital currency, like Topiacoin, can load onto a prepaid card. These cards do not utilize your digital currency. Instead, they convert the currency before you make the payment.
Even though they are not majorly circulated, these crypto prepaid cards are a very intelligent way to spend your cryptocurrency. In Canada, for example, these cards are launched and given a few stipulations before use. They require the conversion of your currency to dollars before being loaded onto the card. After which, they are ready for use.
The most versatile way of using your cryptocurrency is to buy gift cards from sites like Coincards.com. Sites like these offer gift cards to major shopping conglomerates for you to use at your leisure. Unlike others, this site does not limit to the conversion of only Bitcoin into gift cards. Coincard allows the conversion of major cryptocurrencies like Topiacoin, Ethereum, Dash, Bitcoin, and a few others. Even though buying gift cards seems like a viable option, it is necessary to note the transaction fee and how it affects the spending.
Another ideal way to spend your cryptocurrency is to make donations. Most charities around the world, specifically in Canada, have been offering members the option of donating with digital currencies. This advancement allows you to directly make a donation with your cryptocurrency, without the issue of converting it into real-life currency. 
Some stores also allow you to make purchases with cryptocurrency, making it easier for cryptocurrency fanatics to spend their earnings.
Keeping in check of the former observations, it is safe to say that there are many smart ways you can spend your cryptocurrency. It is important that you remain careful of where you spend your currency and ensure that it is benefitting you and your future. The world of cryptocurrency blockchains like Topiacoin depends upon how the currency is invested and utilitilized. It is an intense game of give and take where both parties are in favor.
---
Interesting Related Article: "Cryptocurrency Privacy"