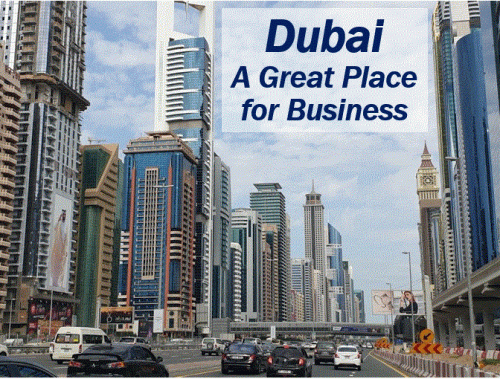 Dubai is one of the best places in the world to set up a business. A city with high-income residents means there is the potential to make a lot of money. In 2021 the UAE is seeing a projection of 2.5% economic growth – not bad in a post-pandemic world that's seen many companies rocked by solvency strife. Read on for our top tips when establishing a new business in Dubai.
Register Your New Business
Like many countries, you must legally form and register a new business in the UAE. This can be a daunting and seemingly overwhelming task. The easiest way to go about creating a new business is by using a professional service that specializes in company formation and registration. They will be able to help you find a place to set up, assist you with all of the necessary paperwork and aid you in structuring your business for maximum tax optimization. This will cut out a lot of legwork and leaves you able to focus on the success of your business.
Lease The Perfect Office Space
Location is everything and it's important to lease the best place you can afford. If your business is registered onshore then you are legally required to have a physical office space. There are some exceptions including tech entrepreneurs who have the option of hiring desk space in so-called 'freezones'. These zones are set in particular areas of the city and are offered to some ex-pats. The best way to navigate choosing an office is again by using a professional company that can guide you.
Check Your Tech
Whether your business is online only or has a physical component such as a store, the right tech is essential. If you're online-based only your website must be impeccable. Businesses are booming in Dubai and competition is fierce so make sure you stand out from the crowd with a great website. If you have a bricks-and-mortar business it's important to have a good till system and stock system. Invest in the best tech from the get to. It's not always cheap but you want to get it right the first time and changing systems can be expensive and a hassle further down the line.
Make Sure You Have The Funds
Setting up a business can be pricey, particularly in an area as expensive as Dubai. The good news is where people make money, they spend money. Dubai is known as the millionaire's playground for a reason. Save as much money as possible before you set yourself up, but you can always look for investment when you're starting out. The UAE and Dubai especially are home to many of the ultra-wealthy thanks to its oil and industry wealth. Its millionaire occupants are often looking for new investments to add to their portfolios so making good connections is vital.
Are you ready to set up your business in Dubai? Let us know your thoughts and goals in the comment section.
---
Interesting Related Article: "How to invest in Dubai real estate market"