Sports marketing is rebounding as events start to look forward to more and more spectators returning in the coming months.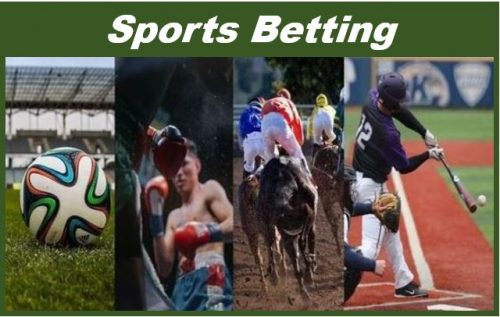 We have taken a look at the current climate and how the industry has adapted over the last twelve months.
1. Keep Calm And Carry On
What you do now can have a strong ripple effect on increasing your chances of success in the future as we slowly return to life as we knew it before Covid-19 wreaked havoc around the world.
One of the best examples of adapting to sudden change is from the top online sportsbook operators.
Just about everyone raised an eyebrow when it was announced that the Cheltenham Festival would still be continued, despite concerns about Covid-19, but bookmakers listed at Oddsmanager continued to offer betting odds on all the big races and allowed punters to continue placing their bets until the reality of the pandemic came crashing down on us shortly after.
Faced with this challenge, a group of sportsbook operators decided to embrace digital technology to present the 2020 Virtual Grand National. Better still, they pledged the money made off the virtual race to support the NHS in their greatest time of need.
Undoubtedly, this is one of the finest examples of adapting quickly and utilizing the latest technology for sports marketing.
2. Content Is King
Another saying we hear (probably too much) is 'content is king'.
It is certainly true and from our experience, companies need to be constantly looking at the best ways to produce high-quality work that ranks well in the future.
Make no mistake, you can support your SEO-optimised content across paid channels for even more audience engagement.
In an age of a 24-hour stream of content through social media, streaming services, and the explosive growth of e-sports, don't overwhelm your audience with too much sizzle and not enough steak.
Give your audience what they want, and leave the bells and whistles for another time.
3. If Not Tv, Then Vod
When it comes to publicly broadcasted events, the holy grail is usually TV ads. However, as you might expect, TV advertising is one of the most expensive options.
What are some alternatives that you can look to explore at a lower cost?
From our research, VOD (video-on-demand) is the next best thing after TV spots in terms of exposure and impressions.
A good deal of branding is communicated through short, image, and video-driven content, which can be published through a number of channels.
Social media is also wrapped up in this, with PPC teams placing a big focus on app campaigns—Facebook, Instagram, Twitter, Snapchat—as well as Apple search ads, which perform very well against competitors.
Moreover, integrating your social channels into your overall sports marketing strategy is highly effective; we have seen this trend a lot in recent years, with the likes of Vine and now the advent of TikTok – the aim is not just to grab an audience's attention, but to make whatever they're consuming digestible.
Lastly, it is crucial that you carefully review your VOD demographics when deciding on the frequency and the type of content you want to run.
For example, ITV has a racing-friendly audience, with the majority of Cheltenham Festival races being broadcast through that channel, so allocate your budget accordingly ahead of the big day.
4. Set Yourself Dynamic Targets
Finally, linked to this day-to-day analysis of the customer lifecycle is the development of a contingency sports marketing strategy.
Keywords are VERY expensive, so rather than simply spending all your budget bidding on them, try to find other ways of getting ahead of the competition.
These channel plans cover various different objectives and KPIs, but the main goal for sports marketing is always to extend the customer reach, retaining general interest, and, hopefully, up and cross-selling them into different markets (like e-sports, virtual sports, casino, or bingo).
Once again, analyze your performance in previous years to ascertain these crucial touchpoints. Another phrase comes to mind: 'work smarter, not harder.
---
Interesting Related Article: "Is Online Sports Betting A Profitable Business Venture?"