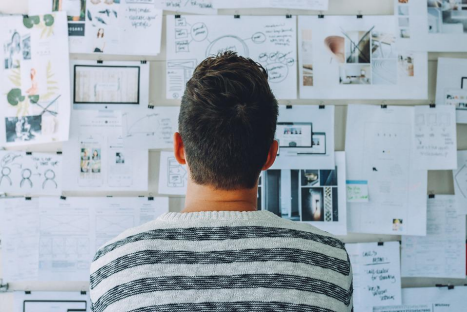 As a business owner, you may find there are not enough hours in the day to do everything that needs to be done. If you don't have enough time to grow your organization, you may wonder how you can ensure you have sufficient time to keep your company healthy. Luckily, there are a few ways to switch out your current habits to keep things running smoothly.
Educate Yourself
Mastering a new skill or task can improve your brain power, so it's a good idea to commit to continual learning. While it might not seem feasible to put that much time into your own learning, becoming proficient in a certain area can put you at the cutting edge of new trends. Consider taking a relevant course or even getting your degree. Skills such as marketing or business management can go a long way toward improving your prospects. You can take out private undergraduate student loans to make your education more affordable.
Connect with Others
Even if you currently employ others, it is still important to be able to connect with people outside your organization. Entrepreneurs need to have a community they can rely on. Even if you think of yourself as someone who prefers to do everything yourself, it can still be helpful to have others to rely on. Making personal connections and networking with others is a great way to grow your business, even if you feel you are a bit of an introvert. As a business owner, you are responsible for your own success, so it can be helpful to form connections with other people who know what that is like. Social connections can also impact your health.
Get Enough Rest
Whether it's working with other employees, creating a business plan, or balancing the budget, you may feel like there is always something else to get done. This can start to interfere with your sleep, and you may be tempted to go to bed too late or get up too early in the hopes of getting these tasks done. However, not getting enough sleep can be detrimental to your health. It can also impact the health of your business.
When you don't get enough sleep, you are much less likely to be productive because you won't be putting out as much work. You are also less likely to experience innovation. It's easy to turn a late night into many late nights, so try to set a regular bedtime. Build habits that suit you whether that's taking a warm bath before bed, drinking hot tea, or meditation. Make sure you have wrapped up work about an hour before that time to give yourself a chance to unwind. It will also force you to finish tasks well before then.
Make Sure You Laugh
There will be plenty of times when you don't know if you should laugh or cry, so make a habit of laughter. Laughing is a great way to relieve stress, and it can reduce your tension. You might be surprised at how great you feel after a good laugh. Mistakes happen, so don't be afraid to laugh and move on.
---
Interesting Related Article: "How To Create A Buzz When First Opening A Business"