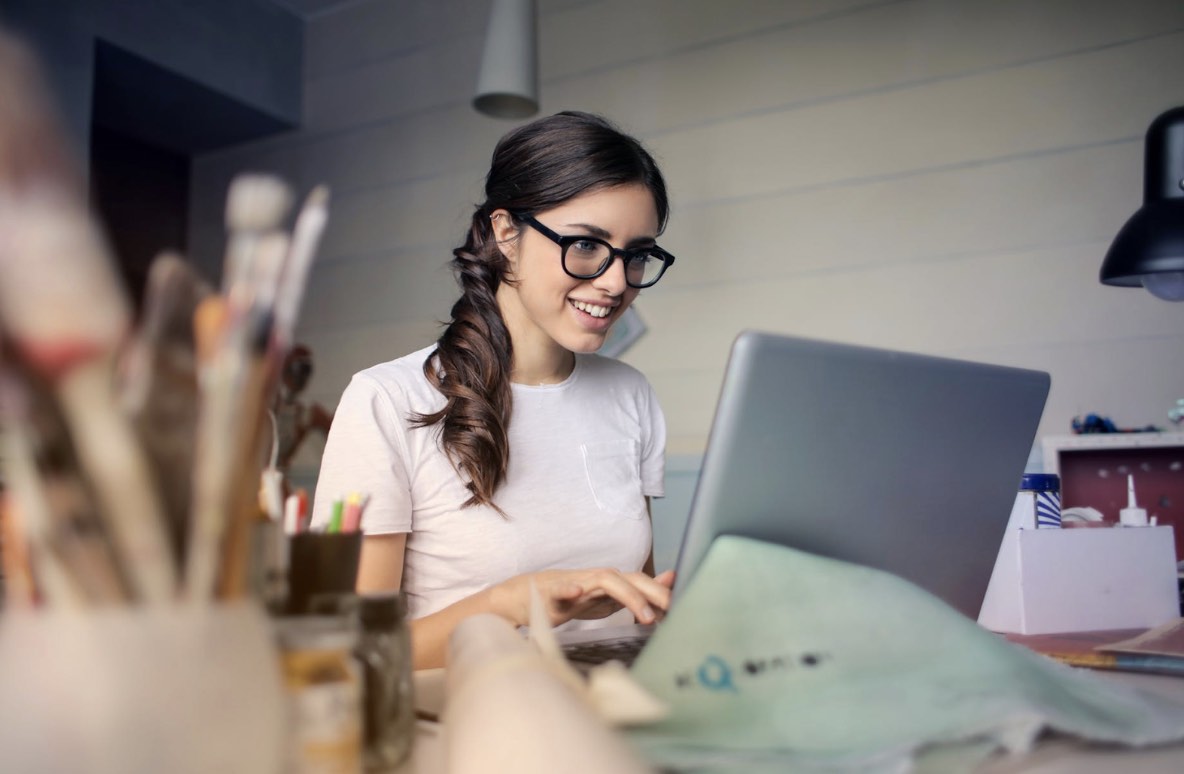 Modern technology is certainly a boon when it comes to operating a small business. It can help you complete a variety of tasks that leave traditional methodologies of operation in the dust. We've included a list of 4 ways technology can help your small business, if you're scratching your head and wondering what else you can do to capitalize on these benefits.
1. Building a Network
The internet allows us to connect to people all around the globe. While marketing to people a continent away may not be your goal as a business, utilizing social media allows for you to build a regional network. You're able to create an online marketing strategy that targets your local customers and give them an idea of what you're all about. This may bring in a new audience that wouldn't have been brought to your business through traditional means, such as an advertisement in a newspaper or word of mouth.
2. Increase Productivity
Technology helps increase productivity in the workplace through the use of tools that decrease labor hours and human error. For example, using spreadsheets to track invoices allows for historical tracking of previous transactions and reduces costs associated with physical materials. The professionals at Wave show how invoice templates can be customized for a variety of different small businesses. Utilizing technology in the form of spreadsheets for invoices makes a small business appear more professional and advanced.
3. Working From Anywhere Is Possible
Whether you're the owner or an employee, doing your work remotely is now possible. A plethora of small businesses created online actually use remote resources to meet almost all of their business needs. However, if you're working in a local office this also means that employees who are required to work from home due to illness can do so. Having sick people coming into the office is proven to decrease productivity because of the risk of spreading.
4. Automation Increases
Having automated processes reduces the likelihood that human error will impact your clients or your business. This also means you'll spend less money on the labor hours required to complete tasks. You can automate social media posts to correspond with your business website for instance, keeping your customers informed without being required to delegate this task to an employee. There may be an upfront cost associated with automating certain processes but this will pay itself off in productivity, reduction of human error, and reducing the amount of labor hours invested in mundane activity.
Modern technology can assist your small business by leaps and bounds. It allows you to build a social network and a footprint on the internet that will draw new customers and target an endless audience. You're able to increase productivity by utilizing software to track processes traditionally. This allows you to spend less money on physical products, and track transactions with ease. You'll also be able to work remotely thanks to a variety of software that allow for team communication, and automating various activities will increase productivity and decrease costs.