When you drive, it is important to be aware that you are putting your life and the lives of others at risk and, therefore, to be as safe as possible on the roads.
It is also important to take care of your car and keep it in good condition. The better shape your car is in, the better its resale value will be when the time comes for you to sell or trade it in for a new one.
This article will look at four ways that can help you get the most out of your car insurance policy and make sure that you are getting the best deal possible.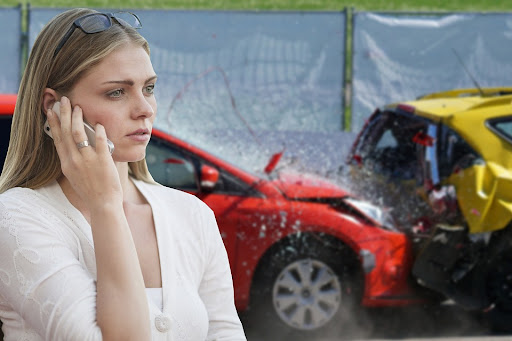 #1: Get Quotes From Different Providers
The price of car insurance varies depending on the provider and the type of coverage. There are two types of coverage – liability and collision. Liability is the amount that will be paid out in case of an accident that was not your fault. Collision is the amount that will be paid out in case you get into a car accident where you were at fault.
Some providers offer discounts for safe driving, defensive driving, or a good driving record. The cost of deductibles can vary greatly and it is important to know what they are before making a purchase decision.
#2: Consider Gap Insurance
With the various types of insurance available, understanding what different insurance can do for you can be challenging. With the rise of free and supplemental insurance, many readers might be asking "Is gap insurance worth it?"
With gap insurance, you're covered in the case that you owe more on your car loan than your car is currently worth. This type of auto insurance can help protect you from financial loss in the event of a total vehicle loss.
Gap insurance is not required by law, but it can be useful for people who are leasing or financing their cars.
#3: Discounts
Look for discounts on your car insurance policy.
There are many ways in which you can save money on your car insurance by looking for discounts. You can find discounts available to you by getting quotes from different companies and seeing which company has the best offer. You can also get a discount if you have an automatic payment option or if you have good grades in school.
If you live in a country that doesn't regulate auto insurance premiums, you may find price differences as high as 80%. It is also important to conduct research on the type of deductible that best suits your needs and choose an insurer with the most substantial discounts on coverage.
#4: Safer Driving Saves Money
We all need to be safer drivers on the road. The key to safer driving is a combination of things. Paying attention, not texting while driving, and keeping a safe distance from other cars are all important safety measures. There are also some things you can look for in your next car to reduce the chances of having an accident or getting into an accident:
Anti-theft devices like alarms and immobilizers

Electronic stability control

Rearview cameras

Automatic emergency brakes (AEB)

Blind spot monitoring systems

Lane departure warning systems (LDWS)

Tire pressure monitoring systems (TPMS)

Child safety locks
Safe driving courses are a great way to save on your car insurance. Most companies will offer a discount on taking these courses, and some will even waive your deductible. When you have the option, it is always best to take advantage of these savings.
Some of the courses include defensive driving, teen driver safety, distracted driving prevention, and senior driver safety.
Final Thoughts
In conclusion, it is important to understand the various ways to make your car insurance work for you. Your car insurance provider may have options such as "accident forgiveness" or "pay-as-you-drive" that will save you money. In addition, understanding how your insurance rates are calculated will help you make smart choices when it comes to your driving habits.
---
You may be interested in: How Often Should You Check Auto Insurance Rate Quotes?