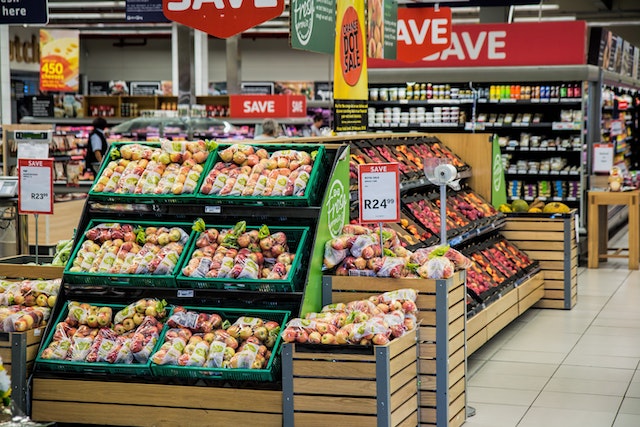 Do you own a grocery store and want to increase your customer base? Do you want to boost your overall sales?
If so, considering supermarket advertising is an ideal solution! 
Using the right set of advertising techniques can ultimately help you attract your customer base and promote your products. Not only implementing these tips can boost your business but they can also foster the relationship between your business and customers.
Though there are different advertising techniques, each serves a different purpose. 
Without wasting time, let's discuss the 5 major grocery store advertising to boost your supermarket customer base and sales. 
Shopping Cart Advertising 
It is the biggest yet most effective form of advertising that one must consider for supermarket growth. Since most customers carry a shopping cart and roam it around the store, it's ideal for you to promote your business through shopping cart advertising. For optimum results, consider advertising on the child seat or the back seat of the cart, making it an interactive form. When you consider shopping cart advertising, your store will likely get remembered by your customers for a long. Also, whenever a customer sees something similar to your store logo or design, it will immediately strike their minds, enticing them to purchase from your store only.
Don't Overlook Aisle Advertising 
Under this form of advertising, store owners use attractive discounts and coupons to reach potential customers and know customers about their new products. Whether you want to attract customers or boost your overall sales, considering aisle advertising is an ideal way to reach your goals. Also, it's an incredibly effective way to reach your previous customers who purchase products from your store. When you promote new products and services, customers will likely give them a try and purchase from your store. 
Prioritise Tape Advertising 
Suppose, customers are just done with a purchase and now received a receipt at the counter, it's the best time for you to use the tape advertising technique. Ensure you consider this form of adv at the counter where it can attract most customers' attention. Consider adding a wide variety of coupons and advertisements on the back of the slip, ensuring maximum customer attention and making your store stand out from the rest. One of the major reasons to choose tape advertising is that it is inexpensive and highly effective to advertise your product or service. 
Utilise Social Networks 
If you want to stay ahead of the competition, you cannot overlook the importance of social media networks. Consider advertising on social media platforms such as Twitter, Instagram, Facebook, and WhatsApp. There is no denying that a digital form of advertising is an effective way to gain a huge customer base. Try to post interactive images and short videos of your store, behind-the-scenes, digital ads for discounts, newly launched products, and more about the store on social media platforms. It is an ideal way to promote your grocery store effectively. 
Don't Forget to Monitor Results 
If you want to make the best out of your supermarket advertising, then you should monitor the performance of the above-mentioned advertising techniques. If you find any of the techniques is not giving you enough results, then you can try to switch to a different one. When you effectively and consistently monitor results, you can save a lot of time and effort. If you see an ad technique working, stick to it and reap countless benefits. 
Conclusion 
So, that's a wrap to the tips to boost your grocery store sales! If you don't have enough time to implement these tips, consider a professional agency that can help reach your business objectives.
---
Interesting Related Article: "Benefits & Advantages of Interactive Retail Kiosks"