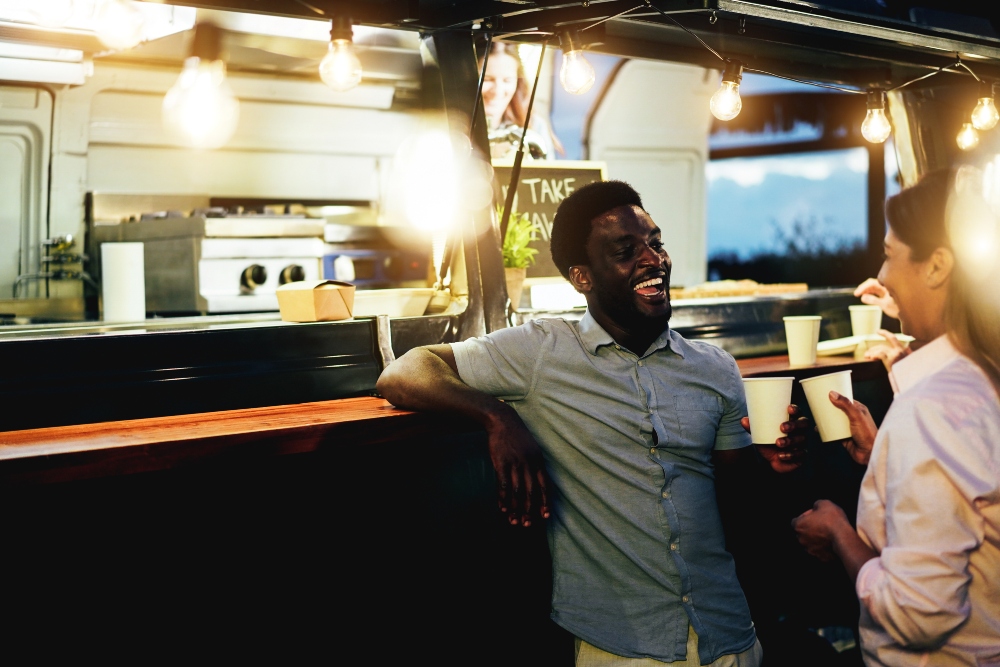 As a business professional in the dining industry, you know the importance of providing top-notch service to your customers. This starts with a well-trained staff, who are knowledgeable about your products, services, and operations. Training is an investment that not only benefits your employees but also your business as a whole. By equipping your staff with the necessary skills, you can improve their performance, increase customer satisfaction, and drive business growth.
However, with limited resources, it can be tempting to skip or overlook certain areas of training. To ensure that your training efforts are effective, it is important to focus on the areas that are most critical to your business's success. Here are five areas your dining business shouldn't skip on training.
Food And Beverage Knowledge
Training your staff on the menu offerings and how to properly serve them is essential. Your employees should be able to describe each dish, including its ingredients, preparation method, and taste, to customers. In addition, they should be knowledgeable about wine, beer, and other beverage offerings, and able to make recommendations to customers. A recent survey found that 82% of customers would return to a restaurant based on the quality of their service and menu knowledge.
Customer Service
Training employees on how to interact with customers is crucial for building a positive reputation and increasing customer satisfaction. Your employees should know how to greet customers, handle complaints, and provide excellent service throughout the dining experience. A study by American Express found that customers are willing to spend more money at restaurants that provide excellent service.
Health And Safety
A top priority for any restaurant is ensuring the health and safety of customers and employees. This includes training on food safety, personal hygiene, and emergency procedures. Employees should be trained on the proper handling and storage of food, as well as the cleaning and sanitation of equipment and facilities. Neglecting these critical areas can lead to health violations and even legal issues.
According to Synergy Suite, an online food safety training resource for business owners, "…Food safety training has an immediate and major impact on the health of the community and population as a whole, and it's important to remember that."
Operations
To ensure a smooth and efficient operation, it's important that your restaurant staff is properly trained on your business's procedures and processes. From taking orders and running the point-of-sale system to preparing food and maintaining a clean and organized dining room, your employees should have a clear understanding of their roles and responsibilities.
Providing ongoing training on operational processes can help improve your restaurant's customer service, reduce errors and waste, and increase efficiency. A study by the National Restaurant Association found that restaurants with well-trained staff have a lower turnover rate, better customer satisfaction, and increased profitability. By investing in training your staff on your restaurant's operations and processes, you can help streamline your business and drive success.
In addition, it's important to provide training on health and safety regulations, as well as food handling and storage procedures. This will not only help keep your customers safe, but it will also ensure that your restaurant is in compliance with local and state regulations. By prioritizing operational training, you can create a more productive and successful restaurant business.
Sales And Upselling
Training your staff on effective sales and upselling techniques can be a valuable investment in your restaurant's growth. Your employees should be taught how to suggest menu items and make recommendations to customers in a professional and engaging manner. They should also be trained on how to handle objections and close sales effectively. By encouraging customers to try new dishes, add on to their orders, or participate in special promotions, your staff can help increase your restaurant's average check size and overall revenue.
Additionally, it's important to make sure your employees are knowledgeable about your menu and can confidently make recommendations. When customers are informed and excited about the items they're ordering, they're more likely to make additional purchases. A study by the National Restaurant Association found that effective upselling techniques can increase a restaurant's revenue by up to 20%. By investing in training your staff in sales and upselling, you can help drive growth and increase the bottom line for your restaurant business.
Training your staff on these five critical areas is essential for the success of your dining business. By focusing on food and beverage knowledge, customer service, health and safety, operations, and sales and upselling, you can equip your employees with the skills they need to provide excellent service and drive business growth. Investing in your staff through training and development is an investment in the long-term success of your business.
---
Interesting Related Article: "How to Expand Your Restaurant to Outdoor Dining"