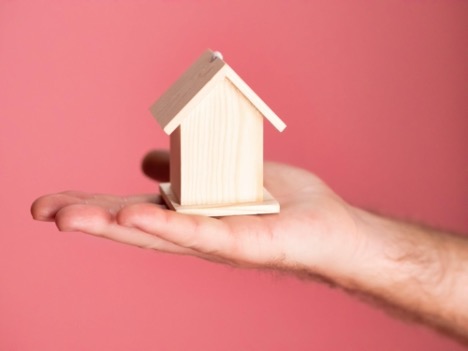 Nowadays, there are various options available in loans, ranging from secured to unsecured. A mortgage loan is an excellent example of a secured loan, whereas a personal loan is an unsecured one. Both types enjoy significant spending freedom and are suitable as per preference. However, loans against property have more significant advantages compared to an unsecured loan. Standard Chartered offers mortgage loans with low interest rates and suitable loan tenure. You can seek advice from mortgage broker experts to help you with money management.
What Is A Mortgage Loan?
It is a secured loan that is generally sanctioned against the collateral of an immovable asset such as a house. Until the borrower pays the loan amount, collateral stays with the lender. The most popular type of mortgage loan is a loan against property as it has no restrictions on its use.
Advantages of Loan Against Property
Mortgage loans have several benefits, such as no end-use restriction, high loan amount, etc. Here are five key benefits of availing a loan against property.
Substantial Loan Amount
When you pledge any property as collateral, the amount sanctioned as a loan is sizable. Generally, lenders offer a sum between 75% to 90% as per the property's current market value. This ratio depends on various factors such as whether the property is commercial or residential, vacant or occupied, etc. If you compare it with an unsecured loan, the amount is substantially higher that can be used for both personal and business expenditures.
Extended Tenure
One of the key advantages of a mortgage loan is the facility of paying it over a longer tenure. The maximum term as per the industry standards can last up to 20 years. It is quite beneficial in paying off a huge loan amount in easy monthly installment without disturbing your financial stability. On the other hand, unsecured loans have a shorter duration which can put the burden of shelling out hefty monthly installments.
Affordable Interest Rate
A lender's risk is significantly reduced in a loan against property. Any loss can be made good by legally claiming the property. This is the main reason behind lower rates of interest on mortgage loans. Hence, it eases down the interest liability of the borrower and makes repayment affordable. The total cost of the loan comes down, and the borrower enjoys financial security. In comparison, unsecured loans have a higher interest rate that can cause financial stress.
Manage Heavy Expenditure
A loan against property does not have any restriction on its use. A person can use it for heavy expenditures such as renovation, higher overseas education, wedding, debt consolidation, and business expansion. If these expenses are made from pocket, it can severely affect the borrower's financial well-being. However, one should be prudent in borrowing only the required amount and repay as much as possible.
Tax Benefits
If used for specific purposes, one can enjoy tax benefits on the interest payment of a mortgage loan. For instance, section 37(1) of the Income Tax Act. 1961 allows a tax deduction if the loan is used for business purposes. You can show the interest and processing fees as business expenses and claim the tax benefit. Similarly, you can avail of tax benefit from both interest and principal when taken for a residential property.
Conclusion
A loan against property has many benefits over an unsecured loan. You not only enjoy a lower interest rate with a longer duration but also no en-use restrictions. Hence, one should consider the option of a mortgage loan when it comes to significant expenditure. Go with Standard Chartered, and you will have the assurance of affordable interest rates and your collateral's safety.
---
Interesting Related Article: "How to Recover from Financial Mistakes"