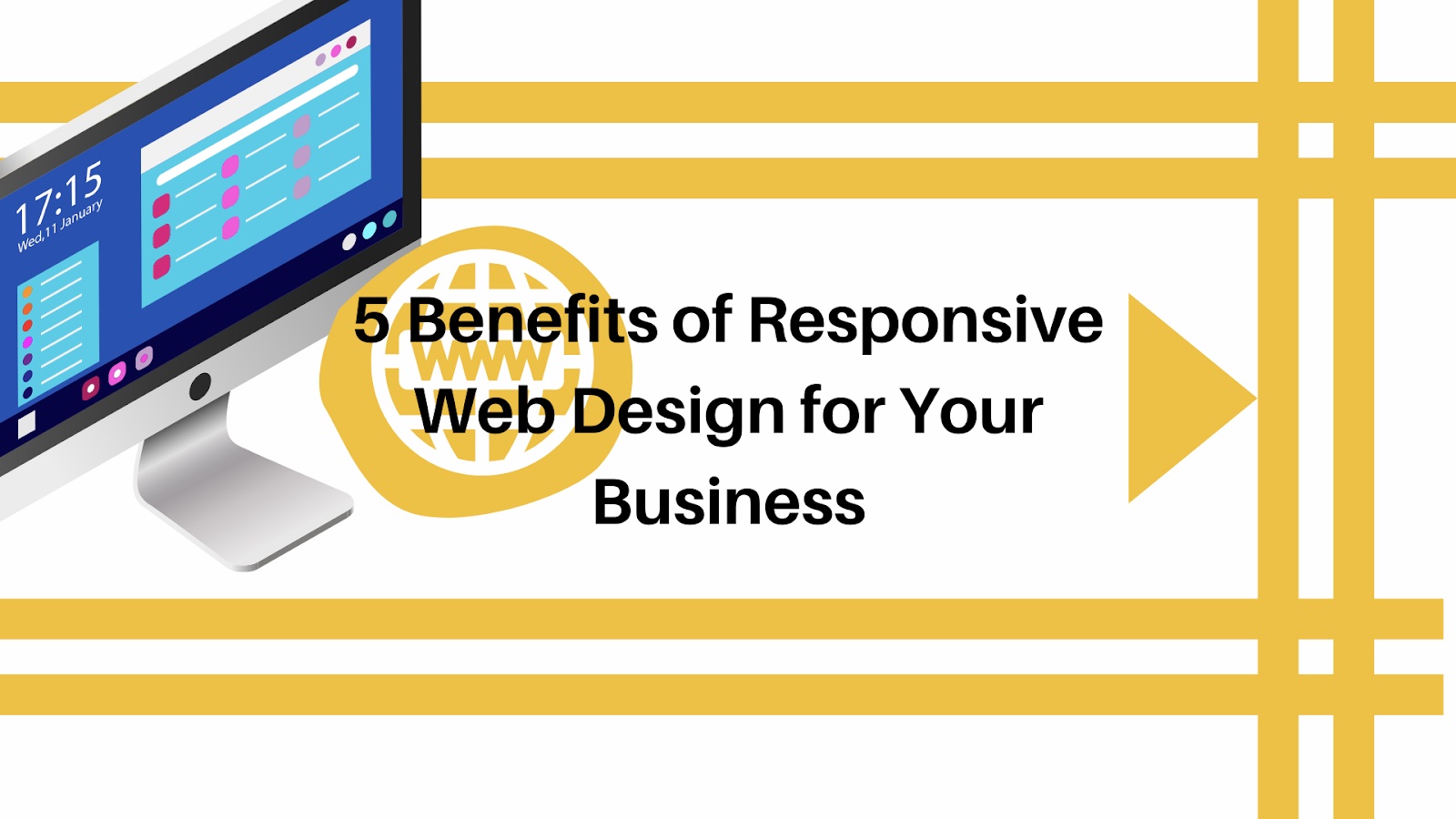 Responsive web design (RWD) will help your business website automatically adjust the graphics depending on the device's size. This article will help you understand why responsive web design is good for your business.
RWD is a technique for making online pages look excellent on any size screen and resolution while maintaining usability. This is how you design and build a multi-device web.
Responsive web design automatically adjusts a website's layout, design, and content to fit the screen size and orientation of the accessed device by combining flexible grid layouts, fluid images, and CSS media queries.
Creative Services Team is assigned to plan and build the design of your website. There are fulfilling an important role, and their creativity is the foundation for your business' website's attractiveness.
5 Benefits of Responsive Web Design for Your Business
Build your business and let your audience experience the creative
1. User Experience
The Experience of each user will be easier than expected. As a business owner, you want your customers to be regular users. Giving them easy navigation to your website will encourage them to engage more. 
Web graphic design can help make your business more attractive. Your business graphic can be a responsive design for your website.
Having a user-friendly website design is easy to navigate. It will help you attract more users to access your content on whatever devices they use. 
2. Improved Search Engine Optimization
Your business' responsive web design can improve your website's search engine rankings. Google favors responsive websites because they give a consistent user experience across devices. 
Furthermore, responsive design removes the need for duplicate material, which can negatively influence SEO. 
Having a responsive web design makes it easier for search engines to crawl, index, and rank your web pages, leading to increased search engine visibility and the possibility of better organic traffic.
3. Consistent Social Media Engagement
Saving time from maintenance, your staff can now focus on social media engagement with your customers and users. 
Your target audience will be more interested in visiting and browsing your website. Your other social media account for your business will help advertise your website.
The creative services team will be responsible for more engaging content to help your business engage more in social media.
With your responsive web that can also work on other devices like mobiles, your audience can quickly be engaged with your business. This will also allow them to explore your services and advertising channel.
4. Easy Maintenance
The web for your business will have less maintenance. It does not require other support with having a responsive web design. 
With easy maintenance, the staff of your business will have a light load on managing your web. Your team can focus more on the design and marketing of your business. You can now focus on producing creative graphics.
Engaging in your responsive web design will help your designer and developer to test your web with different devices. It will save their time and allow them to focus on your offer's main services course.
5. More Leads
A consistent and user-friendly experience across multiple devices can improve conversion rates and more leads. 
Responsive web design guarantees that your website's call-to-action buttons, forms, and checkout processes are simple to access and use across several displays, boosting the likelihood of visitors converting to consumers.
The viewer of your business is your potential customer. Our customers want convenience. If they saw a convenient offer of your service, they will become more interested. They are your leads that can turn into sales. 
Importance of Responsive Web Design
Business graphics are important to put on your business' website. This will give your audience an idea of your service or product.
Responsive web design is important to the digital space in the present. Digital space has been in in-demand and keeps on improving. Our technology will help your business be known and allow you to grow and attract customers. 
Your business may reach a broader audience as more individuals use mobile devices to access the internet. 
You can also communicate with potential customers regardless of their device by offering a seamless and uniform user experience across several devices, boosting their reach and increasing their chances of conversion.
Responsive web design is an essential strategy for businesses to guarantee their websites are accessible, useable, and effective in today's multi-device digital ecosystem and fulfill their online business objectives.
Improve Your Web Graphic Design
Remember that the audience in digital space is more interested in eye-catchy graphics. Having organized and optimized, graphics will help your business boost its branding. 
Web graphic design is important for developing and strengthening your brand's online identity. Graphics such as logos, color schemes, layout, and visual elements create a consistent and unified brand image across a web page.
Web graphic design can improve brand identification, trust, and engagement among website users.
This tool can compile messages and convey information to your website. The graphics of your business can be used to communicate complicated concepts, data, or ideas in a visually appealing and understandable way. 
The graphics can increase the overall communication efficacy of the website and guarantee that the desired messages are communicated to the target audience.
Web graphic design can assist businesses in distinguishing themselves from their competition. Graphics that are unique and visually appealing can set a website apart, making it memorable and distinct in the minds of visitors.
Conclusion
Power up your business journey and invest in digital improvement. Going with the flow to the growth of technology will help your business optimize your target audience.
It is important to give the customers of your target audience a smooth experience on viewing your web. Prioritizing their experience is one way of marketing. Your marketing strategy will attract more people who would like to avail or invest.
A marketing strategy that lets your users feel convenient will significantly help you grow. Your graphic web designer will help your business be known and accumulate more leads.
It is a great approach for organizations to guarantee that their websites are accessible, useable, and effective in today's multi-device digital platform and to meet their online business goals.
Responsive web design will help you and your business to have successful and effective implications of strategies. 
---
Interesting Related Article: ""