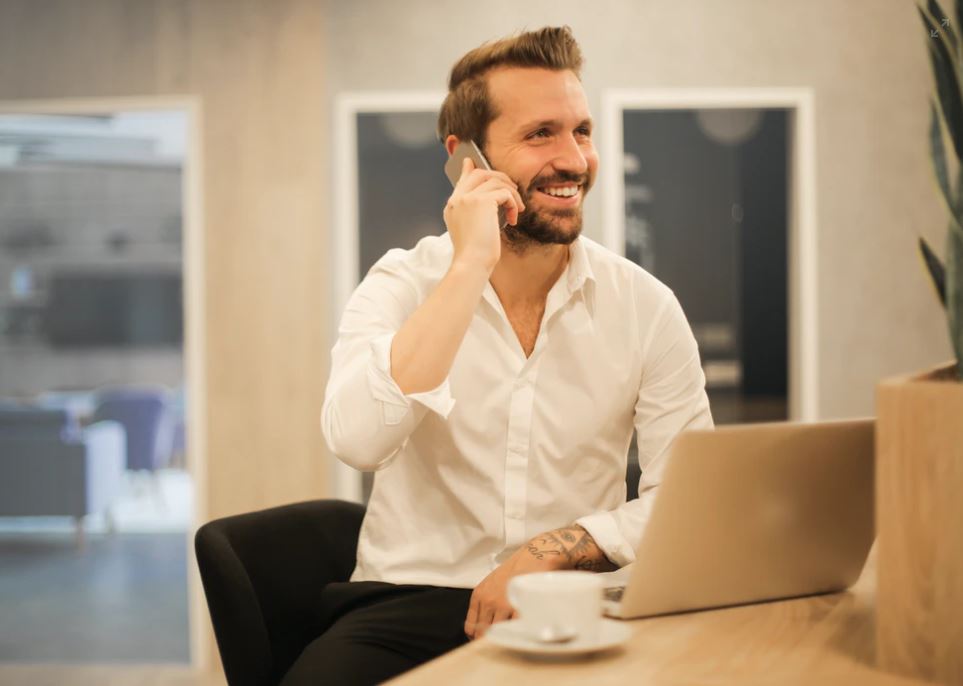 Communication is vital for any business because an average employee spends 50-80% of their workday interacting with others. Customers learn about a company's goods or services and distinguish brands from their rivals through successful communication. It's the process by which management and staff coordinate their efforts to ensure that the whole company is working toward the same organizational objectives.
Corporate communication refers to how firms connect with their different stakeholders. It is a series of tasks involved in coordinating and orchestrating internal and external communications to foster a positive attitude among its stakeholders.
Technology has altered how we spend our lives and how we carry out our everyday tasks. The use of technology in businesses has resulted in corporate communications benefits that we are still reaping. Modern corporate communications have evolved from simply regulating information exchange in the workplace to delivering distinct competitive advantages.
Use of technology in corporate communications
There are various explanations why technology is crucial in the corporate world. Smartphones, emails, text messages, video conferencing, and social networking have significantly impacted almost everyone's professional and personal lives.
Today, no company will work without the assistance of technology. Any corporation that has decided to disregard technology has either been put out of business or is bleeding money. Graduates with an online MBA information technology can work in several corporate settings and apply their technical skills. Since the world is changing and becoming more tech-savvy, the chances of getting a job are better.
Furthermore, it's easier than ever to provide fast and reliable customer services because of technological usage in businesses. Employees can easily connect using new channels such as WhatsApp, Skype, or group calls through Google Hangouts.
In the industry – communicating with key stakeholders, retailers, and wholesalers is now just a click away. Using technological resources, people selling goods between corporations or collaborating in different ways can interact easily.
Technology's Effect on Corporate Communications
Any successful business, particularly in today's consumer-driven world, needs a comprehensive communication plan. For business development, knowing how to connect efficiently with customers and solve their problems promptly is critical. Direct correspondence via email is now one of the most visible trends in business communications. Employees no longer have to be in the same facility or sit in a long meeting to share their thoughts.
Many organizations have deployed project management systems to facilitate employee coordination. There is an increasing market demand for communication specialists, strategic communications masters programs online, which can help organizations rebuild trust. It allows them to enhance credibility and achieve their strategic goals in general.
Many companies are using automated voice response systems to provide customer support. Based on customer experiences, artificial intelligence (AI) techniques are instrumental in forecasting and influencing future sales.
Businesses can also use the same piece of communication across several channels, thanks to technological advances. This knowledge sharing has assisted companies in reducing the number of employees needed in the communication process. It has improved business communication while also making the challenge of managing expenses more manageable.
Benefits of technology
New technology's speed, usability, and versatility have drastically altered the way Corporate Communications teams operate. Facebook, Twitter, LinkedIn, and Instagram, have enabled businesses to connect with the stakeholders in real-time while also serving as an essential public relations tool. Similarly, interactive applications and communication systems are now providing organizations real-time access to coordinate and engage with stakeholders worldwide.
A company's culture, performance, and relationships are all influenced by its technological infrastructure. The following are some of the indisputable advantages that technology has offered to the business sector:
Rapid communication with the target market
Technology affects the company's ability to connect with customers. Employees can communicate with clients rapidly in today's fast-paced business climate thanks to technology. It is also benefiting the company as improved communication produces a better public image.
Enhanced security
Security risks and vandalism are a reality for most companies in the modern world. Financial records, prudent management decisions, and other proprietary information can be protected with technology, using communication paths connecting with security providers.
Enriched engagement of employees
Employees can work from home or any setting by utilizing tech-communication tools and apps. It also allows using tools like file sharing to encourage collaboration among coworkers in the workplace. With efficient systems in place, employees can interact with each other more profoundly and quickly.
Real-time feedback mechanisms
Business owners used to perform annual surveys to collect input from their workers. Thanks to technology, it is now done in real-time. Gathering feedback, suggestions, and reports is now more convenient and manageable.
Gamification is possible
Gamification takes advantage of people's innate ability to compete with one another. Corporates can use this approach to improve employee interest in time-consuming tasks like training and online learning. Gone are the days when employers train their workers in conventional settings. Now gamification allows them to train employees, identify their skills, and work on gray areas.
The Detrimental Impact
Despite many benefits to businesses, this increase in technological penetration into business communications has a few negative consequences. The "always linked" lifestyle, fuelled by quick access to knowledge, has resulted in a long-term decline in productivity. Any organization enjoying advanced communication processes faces the risk of returning to a previous method if the technology fails.
Overall, technology's effect on business has been optimistic and beneficial to companies. Being aware of the possible adverse effects of technology in the workplace will help you prepare for any problems that can cause communication breakdowns, disturbances, or delays. Most of this technology can help you communicate more effectively with clients, prospects, and internal employees. 
Final Verdict
With emerging technologies, the corporate communications structure is constantly evolving and becoming more diverse. New technologies should be encouraged because they have better, advanced, and sometimes more convenient ways to communicate internally and externally. Advanced communications have become more diverse, allowing them to enter every area and sector on the globe. The creation and dissemination of knowledge could take days before technology. However, due to the rapid increase in advanced communication systems, engagement and coordination occur within seconds. But, there are more areas to improve to reap the full benefits of technology in the corporate sector.
---
Interesting Related Article: "Top 4 Business skills for your Corporate Success"