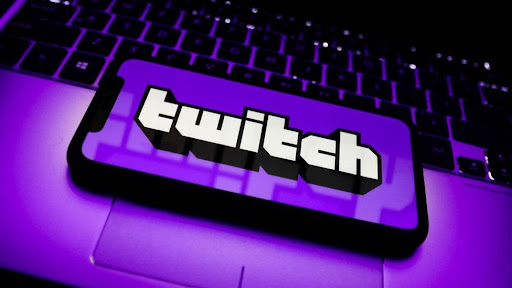 Twitch is the world's best gaming streaming service but that also makes it a great platform to place ads. We all know, nothing can ruin a gaming experience more than unpleasant interruptions. The same applies to watching other people playing video games on Twitch and being constantly hit by annoying mega loud adverts. Users all over the world try to find an ad blocker for Twitch that would resolve the ad issue and let them truly enjoy the streams. But how do you choose the right one? 
AdLock
Not on the radar of the mainstream audience, beating, however, its more famous competitors, AdLock is a powerful tool that blocks all types of ads online. With this all-in-one solution, you can stream, play, and browse stuff just like ads have never existed. Super easy to use, AdLock still provides you flexibility around what types of content you want to whitelist or which specific filters to deploy. Using the built-in feature of HTTPS filtering you can disable Twitch ads with AdLock in no time and never come across the infamous "purple death screen" of ad blocker detection. And forget about any voodoo magic to make the thing work — Twitch ad blocking is already included in your basic AdLock configuration. One thing that you will have to do though, is to choose between the AdLock desktop app and a simpler AdLock browser extension, based on how you watch your Twitch and whether or not blocking ads outside your browser is important.  
Another solution that is admittedly popular among Twitch users is called uBlock Origin and, perhaps, you've already heard about this one. The ad blocker of a choice for many, uBlock deals with ad scripts in a way to stay undetected even by the most advanced website security systems. Specifically, in the case of Twitch, uBlock relies on the notify reload method. That means Twitch would receive a notification about you having watched their ads so that the video can be reloaded from the moment of an ad break. Sounds cool, however, do count on some waiting time until the ad cycle (3 to 10 adverts on average) is over before you can proceed further with your Twitch stream. Despite being a really good ad blocker, uBlock also requires some manual action to be able to cope with Twitch. Namely, you would have to add a custom script (available on GitHub) into your dashboard under my filters, save changes and see if Twitch didn't find out about this trick already.
AdBlock 
The most famous ad blocker in the world also got some functionality to help you with blocking ads on Twitch. Moreover, unlike the uBlock way of doing it, filters designed to prevent Twitch ads from showing are already included in the default filters list by AdBlock developers. By simply installing the extension, you can make sure that whenever you go onto your favorite game streaming service, no ads or pauses in their place will destroy your fun. There is one major limitation, though. In comparison to other ad blockers, like AdLock which has its app, AdBlock can only do its job within the boundaries of a single web browser. So if you are using the native Twitch app for Windows or iOS, this won't be the right solution. At the same time, the wide support of all common browsers makes AdBlock a truly universal tool for using the web version on Twitch on a computer.
Video

ad-block for Twitch

 
Logically, people who spent years breaking the Twitch ad system already came up with some service-specific ad blocking solutions. The highest rating of all belongs to Video Ad-Block for Twitch — the browser extension for Chrome and Firefox from independent authors. What is remarkable about this tool is the whole concept of how ads are being dealt with. Instead of blocking the scripts, connecting to a VPN server, or using a proxy, Video Ad-Block for Twitch simply swaps the bitrate of a stream you watch so ads can be avoided. This way, when viewing a video in 1080p quality, you will be automatically switched to the modest 480p but only for a duration of the ad break to then get back to a high-quality stream. It's free and open-source which makes it an attractive option for true Twitch fans. But once you go to any other site or leave one of two supported browsers, ads will appear on your screen again. Finally, having a separate ad blocker for each website might seem dull to those who want to get rid of the ads altogether. Moreover, Video Ad-Block for Twitch is also not compatible with other ad blockers so expect a lot of manual switching on and off when using this tool.
TTV LOL continues the list of Twitch-specific ad-blocking tools. Designed as a browser extension for Chrome and Firefox, it promises users the benefits of Video Ad-Block for Twitch while adding one nice extra. Namely, a stable video quality that is not dropping down whenever an ad comes so you can always see the best picture. Using TTV LOL you can block ads on Twitch automatically without any exhausting fine-tuning and that is, probably, the best thing about this little browser extension. Same as the tools above, it is limited to one web browser and one site, so the hassle of blocking all other online ads is not going to go away. Additionally, the latest user reviews report a dubious performance of this extension, including video lagging on a high resolution or even inability to load any streams at all. But hey, TTV LOL is free to download and use anyway, so why wouldn't you just try and see what helps you stream at its best?
FAQ
Does AdBlock work on Twitch?
Yes, or at least it's supposed to. The AdBlock developers are constantly evolving their technology to cover all the most popular websites, including Twitch. But don't be mad at them whenever you see the "purple death screen" again, even with AdBlock on. The truth is, Twitch has an entire team focused on improving its ad blocker detection methods. Sometimes, they come up with some new scripts that are yet unknown to AdBlocker so that anti-ad filters are not getting activated on time of your next ad break. Plus, whenever Twitch releases a brand new website analyzing tool, it's quite possible to become spotted as a hardcore ad-policy-violator. There are no significant records of users banned from using Twitch for having an ad blocker working. Still, there is nothing cool about hanging in front of a deadly purple screen with no action while the whole world is onto something big to watch. That's why it is recommended to have a backup solution ready when AdBlock doesn't keep up with the speed of Twitch's innovations, as well as to update your extension version and filters list regularly.
How do I block ads on the Twitch app? 
It is also possible to stop Twitch ads on mobile using an ad blocker. You will need to look for a quality app to do this but beware, that just like on a computer, some of them only offer partial functionality. For instance, AdBlock for Android and iOS can prevent ad scripts from loading in your mobile web browser. They even developed a separate app called AdBlock Browser to save you some manual work adjusting the filters and taking care of compatibility. Then again, AdBlock doesn't have the best reputation of a reliable anti-ad solution for Twitch so is its mobile version. There is no talk of blocking ads in the native Twitch mobile app using this tool, either. For you to have this done, it might be worth looking into some more comprehensive solutions which ensure ad blocking systemwide. To name one, AdLock has a special mobile version that can remove ads from all the mobile apps, and not just browsers, on both iOS and Android. Some of the independent Twitch-specific ad blockers might help too. Last but not least, connecting to a server in some other country (hint: try Eastern Europe) via VPN can be an easy fix to the Twitch ad problem on both desktop and mobile. Good luck and have fun streaming!
---
You may be interested in: The 6 Most Successful Ad Blockers