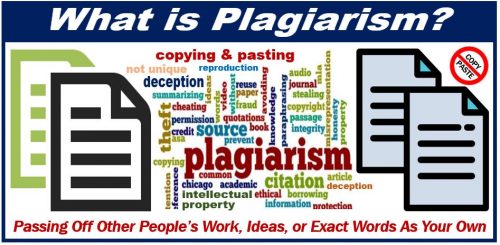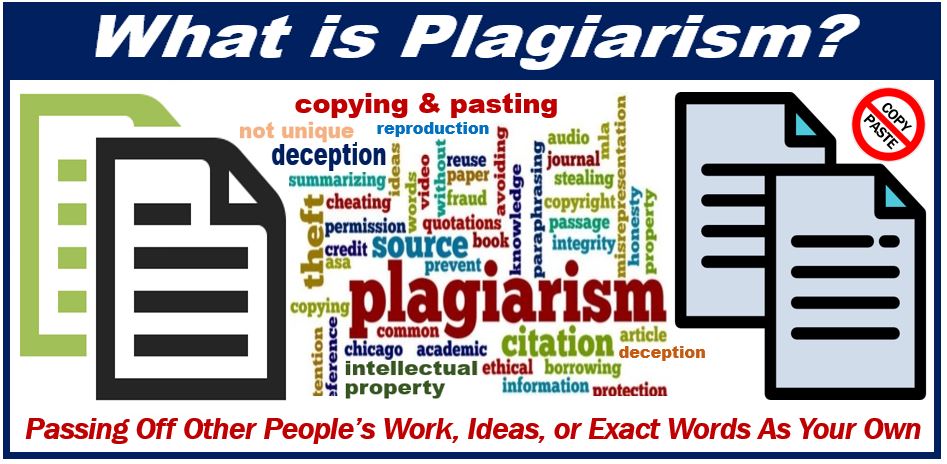 Turnitin has a special place on the market of plagiarism checkers. This precise and reliable tool is great, but the full range of its services is only available to universities. Therefore, many students try to find a good alternative.
It's important to know that Turnitin has bought such resources as Ephorus, the leading European anti-plagiarism company, as well as checkers like VeriCite, Unicheck, and PlagScan. That means, if you use any of these checkers, your papers may be stored in the Turnitin database. So, when you submit your essays to an institution, Turnitin may show similarity because of that fact. In the end, you may want to look elsewhere to find an independent plagiarism checker for your texts.
Below, you'll see 5 top alternatives to Turnitin. Each of them is independent and offers various features, enabling you to choose the most suitable option.
#1 PlagiarismCheck is all about quality
PlagiarismCheck is a decisive answer to the question "what is the best alternative to Turnitin?" This is one of the newest plagiarism checkers out there that offers you 1 free page to test the tool before you buy a subscription plan. Its developers strive to create a super fast and accurate checker for you, so the software has tons of useful functions.
For example, PlagiarismCheck can recognize quoted materials and even gives you the possibility to create in-text citations right after scanning your text. That way, you'll forget nothing and achieve maximum automation of the processes.
In addition, this website can fix your grammar mistakes and detect the authorship of the works mentioned in the similarity report. Also, PlagiarismCheck is a cloud-based tool that requires no installation, with a responsive support team and onboarding sessions available.
Integration can't be underestimated, so the people behind this checker put some effort into that aspect as well. You can use their Google Docs Add-on to check spelling, grammar, and punctuation of your texts while you're typing them.
PlagiarismCheck is not a free tool, but it has flexible and cost-effective pricing.  Besides, your texts are safe here, because the company doesn't upload them to other websites like CourseHero. Hence, PlagiarismCheck is a perfect tool for people who value their time and safety, while focusing on the creative aspect of their writing rather than wasting resources on formalities.
#2 Copyscape supports your creativity
This Turnitin alternative claims to offer the most advanced plagiarism reports you can find on the internet. Let's look at several essential facts about this service.
The primary purpose of Copyscape is to check content on various websites. However, you can use this tool to determine the originality of any text, including academic papers.
You can upload PDF and MS Word files. That's faster and more convenient than copying your text and worrying that something might go wrong.
API helps you integrate Copyscape into your everyday processes. It's probably one of the most flexible Turnitin alternatives currently available.
A WordPress plugin. That's a unique element that will definitely come in handy if you work with this platform. Once again, a reliable plagiarism checker can grant you confidence and motivation.
Copyscape doesn't offer any downloadable app, but that's not really necessary. All features of this site are so convenient and well-developed that someone will surely call it the best Turnitin alternative after trying this service.
#3 Grammarly will boost your originality
Grammarly has become so well-known for fixing mistakes that few people would expect to see this site among alternative programs to Turnitin. Nevertheless, it has an accurate in-built plagiarism checker with a precise algorithm that works pretty fine.
Using the ProQuest scientific database, Grammarly can compare your text to multiple sources. This approach guarantees you'll receive a specific and sufficiently detailed plagiarism check report.
Additional features include an MS Office plugin that allows you to save time and scan your essay before the deadline. That way, your work will appear on Canvas or another course management system exactly when the instructor wants it.
You can also get a Grammarly extension in your browser, which is one of the best ways to keep everything you write plagiarism-free. As you can see, this system doesn't have as many various options as other checkers, but you can still get a good result with its help.
Unicheck: Simple and reliable
The learners who are tired of opening their Moodle pages and seeing plagiarism accusations often turn to this tool. There are three plans you can choose from.
It's about the bare minimum, but you'll still get a few pleasant features like access to open source repositories and the possibility to search through your private library. This might not be the best alternative to Turnitin, but it's what every student needs.
Support Plus. This is an advanced option that has the technology Unicheck can be proud of. These include SLA-based priority integrations and an individual account manager. Some customers say these elements show the best balance of price and quality.
Enterprise. With this plan, you get everything mentioned above and a little more. The most useful among those pleasant additions are onboarding sessions and student paper database import. These elements will certainly make the plagiarism check process faster and more accurate for several user categories.
Plagscan makes cooperation easy
Many students consider this tool the best free plagiarism checkers alternative to Turnitin. This site offers interactive reports that allow you to collaborate with your colleagues or instructors, so it's great for teamwork. Plagscan shows a quick user guide right after you open the main page on your Mac, and it's really quite simple. There are two programs designed specifically for higher education institutions.
The first plan is a campus license. It's created for a whole university or college, so the main criterion is the number of students. With this plan, you'll be able to check how similar your essay is to the others by yourself.
The second one is called a department license. This plan is created for smaller groups of learners and their instructors, and the number of documents you'd like to check per year will define the details.
No matter which option you choose, you can be sure that the quality and simplicity of the interface will make your experience with Plagscan a pleasant one.
Define your needs and choose wisely
Many students don't perceive finding a good plagiarism checker as a serious task, but in fact, this is one of the choices that can define their whole academic year. The tools you use to avoid accusations of intellectual theft can affect your overall confidence, mental stability, and, consequently, the grades you receive.
That's why it's vital to think about your needs and priorities before selecting a suitable option. For example, do you prefer online checkers or would you rather install one on your device? Do you want add-ons and browser extensions or are you there for the basic functions only? These questions will definitely help you select the right checker and make your academic assignments as perfect as they can get.
---
Interesting Related Article: "7 Main Reasons Why Plagiarism Harms Your Writing"