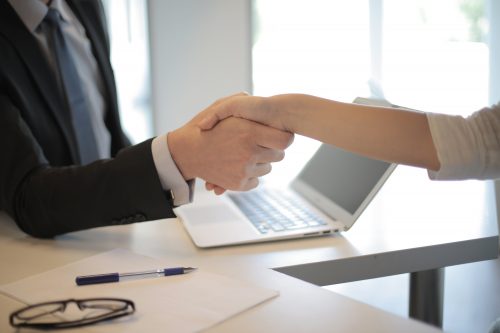 Communication with your talent is critical. You want to make sure you have a streamlined professional to convey that your business is an excellent place to work. Here we have outlined the five best practices to communicate with your applicants.
1. Map Your Main Touchpoints
First, you need to fully grasp when and how you'll contact applicants, establishing a list of touchpoints. However, this will vary from organization to organization.
Once you have mapped out all your touchpoints, your positioning to plan and analyze will improve in each communication stage. Further down the road, you'll be able to make necessary tweaks to ensure you have the best possible candidate communication strategy in place.
Candidate communication is a key component of candidate experience and a way to make your recruitment process more efficient.
2. Share the Timeline
While mapping out these touchpoints, assign realistic time frames for when you'll contact applicants. Then, once you have a timeline in mind, communicate that to your candidates. You should clarify exactly how many stages your recruitment process has, what they entail, how long each phase takes, and their current phase.
There's a good chance your timeline will vary depending on your hiring role. So, reevaluate this each time you launch a new recruitment campaign.
Then, if there are delays in the timeline you've set, let candidates know.
3. Provide Status Updates
Candidates must stay informed about what's happening with their applications. They'll appreciate being in the know. For example, if COVID-19 impacts your recruitment efforts, keep them informed about how the pandemic affected the process, how you're responding to it, and, most importantly, how this impacts your applicants.
You may also find that the recruitment process is subject to delays that force you to adjust your timeline. Perhaps you received more applications than you expected? Or maybe one of your interviewers went off sick? Whatever the issue, be transparent about the delays and provide candidates with an updated, more realistic date when they'll hear back from you. Therefore it is crucial to maintain their interest in your job vacancies.
4. Promptly Answer Questions
Your talent acquisition team should be ready to answer questions from the get-go. There's a good chance candidate will inquire about the role or the application process, so be ready and willing to provide prompt responses.
Give prospects a point of contact in your job ads, or have a chatbot on your careers site where applicants can ask their questions. If there are any frequently asked questions, your support team receives, create an FAQ page that applicants can refer.
5. Personalize Your Messaging
Customize the messages you send applicants based on where they're at in the recruitment process and their engagement with previous announcements. Avoid anonymous mass mailings – this doesn't look great for your employer's brand. Plus, you're less likely to provide applicants with the specific info they're seeking.
Ultimately whatever you decide, be consistent. Consistency is critical, not only with what you're saying to applicants but also with how you say it. As you've probably guessed, we're talking about establishing a tone of voice that's unique to your employer brand.
So take some time thinking about the language and tone you use while communicating with your candidates. Getting this right is an effortless way of building rapport with applicants and developing robust employer brand candidates associated with your organization.
"Offering a competitive wage is paramount, but you need to make your roles as competitive as possible and get a leg up on your competition. And these days, flexible working hours, options for remote working, and bonuses have become compulsory for candidates to entice them to choose you over your competition." Giridhar Akkineni, CEO of AkkenCloud.
---
Interesting Related Article: "Tips to Improve Your Employee Onboarding Process"