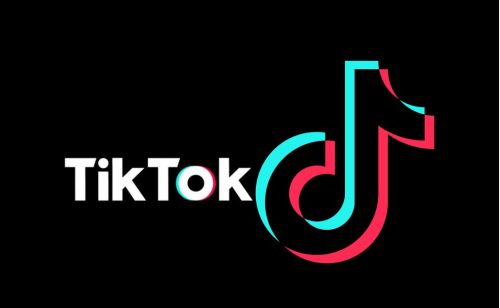 Cryptocurrencies are becoming more popular than ever and people are starting to use them in their daily lives. Also, with the increasing dominance of social media platforms like TikTok, several Crypto projects are getting attracted to these outlets. To gain popularity and reach their potential customers, these Crypto projects are showing their appearances on TikTok as well. You can enhance your trading skill at Bitcoin Motion.
Also, as TikTok is a hyped platform, there are high chances of the presence of scam projects here. So, you cannot blindly follow the advice of tons of influencers out there on the platform. You need to carry out research and develop a strategy on which Crypto to buy to earn profits.
Top TikTok Cryptocurrencies To Get This Year
However, you can check out this list of the top 5 TikTok Cryptocurrencies that you can get this year. These are promoted by several TikTok influencers that you can trust. Also, you can carry out your research on similar topics as well!
The top 5 TikTok Cryptocurrencies to get this year are:
TamaDoge:  
It is on the prime list of the top TikTok Cryptocurrencies that you can buy this year. It is a meme coin and on this platform, you can play and earn rewards. You can mine pets that are NFT-based and take care of them.
By taking care of these pets, you can breed them and use them in battles. Also, you can sell these NFTs on other platforms as well. And, it provides a detailed roadmap that helps in setting your expectations of how the project will develop over time.
Hedera Hashgraph:
This token is gaining popularity in TikTok as well. It is an efficient approach and is much faster than its substitutes. Also, it claims that the network can handle more than 10,000 TPS, which is a huge amount. And, the network can finalize the transactions in 5 seconds.
With this data, Hedera is one of the best Blockchain networks where private firms can launch their apps.
VeChain:
This is another smart contract platform and is highly popular on TikTok as a leader in the supply chain. The developers of this platform have the prime goal of building a reliable and properly distributed business network. This will enable maintain transparency in the system and faster transactions.
The firms which use this platform can later use it in tracing the data. They can keep a track of the quality along with raw materials which are used in any supply chain.
Near Protocol:
This is a smart contract outlet as well. And, it is earning traction on TikTok at the same time. Users believe that this currency will give tough competition to Ethereum. It is a PoS Blockchain network and other dApps are developed on this platform.
Their main aim is to provide a friendly experience to their users. You can use its native token, NEAR for transactions in the platform, paying for protocols, staking for participation, and certain others.
IOTA:
This platform has the aim of powering the future of IoT. Also, they are trying to build a complete ecosystem in the platform itself. It is attracting users around TikTok as they believe that the industry of IoT will face an explosion in the coming market cycles.
Also, this platform does not rely on the network of Blockchain alone. It uses technologies like that of Tangle. With this, if you want to carry out any transaction on this outlet, you will be asked to verify the prior two transactions first. With this, the platform is becoming more suitable for mass adoption.
Conclusion
This complete list of the best 5 Cryptocurrencies that are popular on TikTok will provide you with an idea of the similarities. Each of these Crypto projects is promising and has something worthy to offer to its investors. You can learn more about these Crypto projects and then choose the one according to your convenience. These are pretty famous on TikTok and among several influencers on the platform.
You can invest in Crypto on this platform and start your investment journey today. Trading on this platform is easier and even beginners can carry out the similar.
---
Interesting Related Article: "Different types of crypto exchanges in 2022"