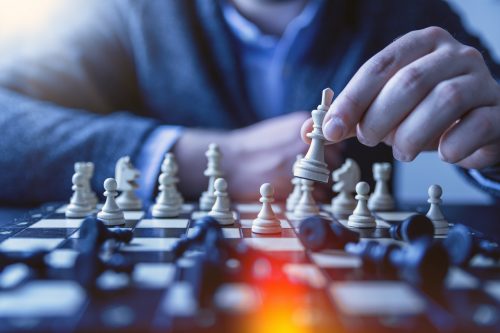 Every business comes with a risk. These two words have always been synonymous with one another. Even prominent people in the business world confess there's a lot of risk in business. Unlike the usual nine-to-five office jobs, running a company doesn't always guarantee a consistent paycheck. It also requires more than effort and time to keep a business stable.
Below are some of the challenges that business owners primarily encounter when scaling their business:
The difficulty in determining value proposition and brand voice
Brand voice means how your company communicates your services or products to the people. On the other hand, a value proposition makes your business unique from your competitors. Failing to determine these two in the initial stages will drown your brand from many similar products and services. Your company can earn more revenue if you present your brand voice consistently across the right marketing channels.
When scaling your business, hiring a pitch deck designer can help you determine your brand voice and communicate it well to your potential investors. Aside from that, it'll help your company leave a good impression on potential investors.
Deciding for everything
Finding and developing leadership is vital if your company is growing in a fast phase. When you make every decision, you only hinder your employees' growth. As the business owner, you should not be the only one who solves problems in the company. You have to train the people you hire to be effective in their jobs.
Scaling too early
Among the primary reasons why small businesses experience a hard time scaling is scaling too early. Committing this mistake when both the company's operations and products are not ready could lead to a loss of control over external and internal aspects of the business.
A sign of premature scaling is when your company has lower profits than the operational costs. Remember that the main reason for scaling is to grow your business at the lowest cost possible.
Talent shortage
Another challenge business owners face when scaling their business is getting the right talent for their companies. It is not easy to find the right person for the job, despite how competitive the industry is. But, you need to find someone who has the specific skill set fit for your company.
Your company needs adequate manpower to move forward. It's either you develop talent or outsource them.
Adapting to change
Adapting to change is another staple in business. If you fail to do so, your company will be bound to close. Most of the time, the things that make a company succeed in its initial years won't ensure its survival. Both people and technology change, so your company should also keep up.
To conclude, challenges are constant in business. On the other hand, scaling a business requires lots of planning, resources, strategies, and much more. Aside from learning the possible difficulties you'll face during scaling, knowing the things you need before scaling your business can also help you succeed.
---
Interesting Related Article: "5 Ways Business Owners Can Reduce Costs for Higher Scalability"