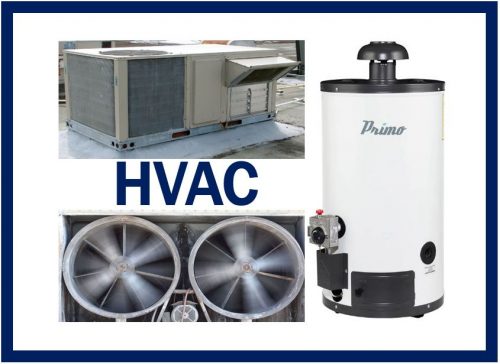 It doesn't matter if your HVAC business has just turned one year or 20 years. Every business faces varying challenges.
In this short guide, we talk about five effective ways HVAC businesses can convert industry challenges to opportunities. If you're looking to grow your company and increase your profitability, keep reading.
The Promising Future of the HVAC Industry
HVAC services are essential to homes and businesses. There will always be clients needing your expertise to improve their indoor quality, fix their air conditioner, or restore their heating system.
In fact, despite the economic downturn brought by the pandemic, the HVAC industry is headed to a promising future. According to statistics, there will be a 15 percent increase in HVAC jobs between 2016 and 2026.
However, as mentioned earlier, the HVAC industry is not without challenges. Among the leading industry problems that HVAC companies face include labor shortage, seasonality of busy periods, team and project management, stiff competition, and customer satisfaction.
Overcoming Industry Challenges: 5 Effective Ways
Embrace Technology
Successful HVAC companies invest in leading-edge technology to provide top-notch services to their clients.
Frequent issues like slow response times, sketchy record-keeping, and performance monitoring of technicians can be addressed by using appropriate tools and software systems.
For example, an AHU selection software can be used to manage the manufacturing lifecycle from start to finish. This makes the daily tasks of your team easier as you spend less time on both the design and processes.
Train and Empower Your Workforce
In the HVAC industry, there's always work to be done. The problem, however, is finding the right people to do the job. Despite the growing demand for all types of HVAC services, many companies encounter a dwindling pool of qualified technicians.
Gladly, there are several ways to address this issue. Many HVAC companies are taking part in apprenticeship programs, providing opportunities for job-seekers to obtain educational and workplace-relevant instruction while still being paid.
Apart from this, it's also vital that you look into your current team and assess their needs. Are they satisfied with their current wages? Are you able to provide benefits and perks that will reduce your turnover rate? Are you implementing new strategies to make their work easier while ensuring quality outcomes?
Finally, consider providing training and career advancement programs where your workers learn innovative practices within the industry.
Boost Collaboration Through Project Management
To succeed in a highly competitive industry, HVAC companies need to be more organized in their workflows.
Using collaborative project management software allows HVAC businesses to be more efficient through automation, thereby improving their day-to-day functions.
Whether you have ten or 100 technicians, the use of online collaboration can optimize many processes, such as scheduling and dispatch of technicians, contacting vendors or partners, and evaluating project developments.
Streamline Team Management
The lack of skilled workers is not the only issue most HVAC companies deal with, but also the ability to manage their teams effectively.
HVAC companies offer services that are time-consuming and labor-intensive. Most projects need a supervisor or team leader to ensure accuracy and efficiency.
Be an Expert
The HVAC sector offers promising opportunities to business owners and entrepreneurs. However, the competition in this industry is very stiff, with many companies entering the market each year.
Many HVAC companies try to attract potential clients with lower prices and promotions. Unfortunately, this isn't the way to solve this problem. The best strategy is to find your niche and offer exceptional service. That is, be an expert on whatever specialty service you offer.
It may feel tempting to offer all types of HVAC services so you can widen your customer base. However, it can be difficult to find loyal customers unless you can be sure that you do each service exceptionally well. On the other hand, it's much easier to focus on one or two HVAC services where you can focus more on training your workforce, investing in technology and equipment, and marketing.
The HVAC industry faces many challenges that are hard to ignore. However, as you can see, the smart use ofmodern technology can convert those challenges into opportunities to thrive and succeed in this sector.
---
Interesting Related Article: "Strategies for Getting the Best HVAC Equipment"