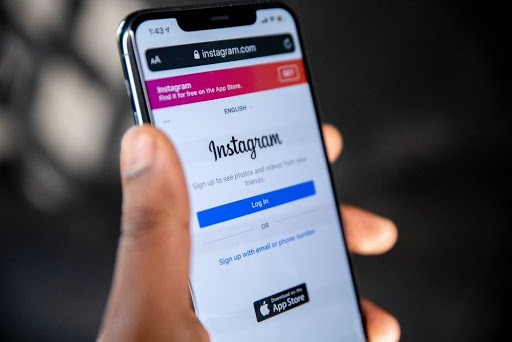 Instagram and social media are platforms for brands and businesses which no one can deny. With more than 1 billion + monthly active users on Instagram, it's no denying that standing out and representing your brand is more challenging than it has ever been. 
The attention span of people is an all time low. And to stand out, one must have a unique set of content. But the thing is that on platforms like Instagram and facebook, only producing quality content isn't enough. 
In order to build a loyal customer and audience base, a mix of marketing strategies should be in play. Moreover, following isn't enough, but engagement is the key. Therefore, there are two key factors which decide your journey on instagram : Quality Content and Engagement. 
All the strategies and methods to grow your Instagram account organically aims to achieve these two things. All the ways lead to content and Engagement, that is.
In this article we will share five effective ways to get more Instagram followers. 
1. Collaborate with Influencers and Brands
Collaborating with like minded influencers and brands can make your reach grow immensely. You will have access to a very large targeted and niche specific audience. 
Moreover, not all partnerships have to be expensive and bank breaking. Most effective ones are largely simple and mutually beneficial. It's a win-win situation  for both. Suppose you are partnering with a brand to host a giveaway. Their products will be promoted to your audience and you will get access to their audience. It's a simple strategy, but you need to have some followers, at least more than 1 or 2k, in order to forge meaningful partnerships.
2. Create an Instagram Challenge
Creating a successful Instagram challenge can give you immense reach in terms of likes, views and most importantly followers. Make sure the participation in your challenge is very very and super easy. 
Even if the audience has to do something in which they require some energy, they won't go forward with the challenge. Make a branded hashtag which reflects your brand and see what kind of challenges are becoming popular.
3. Tap into Instagram Reels
Reels are the most popular form of content nowadays. Moreover, Instagram algorithm also pushes reel content in the search visibility. Therefore, tap into this feature and make full use of it.
Use trending songs in reels, show creativity, share personal stories. Include CTAs. All these matter for SEO and profile visibility.
4. Develop a branded hashtag and encourage User – generated Content
UGC is User generated content which your customers or audience will generate for you. It is an awesome way to raise brand awareness and grow your Instagram following. Followers either have to tag you or use your branded hashtag. And thus you need to also generate your own branded hashtag. 
Anyone who sees a user-generated picture has an easy route to discover your Instagram account. You need to ask your audience to create content for you. 
5. Create High relatable and shareable content
Organically reaching an audience is challenging and having your voice heard in the noise and chaos of Instagram is difficult. No matter what shareable content is the best way to reach new audiences.There are certain types of posts which are shared a lot. Inspiring Quotes, relatable poems or quotes, on-trend memes and memes in general, informative carousel posts, political opinions, etc. These are some tried and tested content types. And as a matter of fact, it one only takes one post to make a splash. 
Memes are more shareable and generate huge reach especially on topics that are trending.Create a meme which relates to your brand's niche, tastes of your target audience and visuals that are attractive.
Buy Instagram Followers From IGInstant 
Well, if you get tired of all these tasks, you can choose this option to grow instagram followers fast; buying instagram followers can help you in many ways, but the problem is many websites provide followers, but you need to be aware of fraud and choose only legit website to buy instagram followers. In our opinion and experience, we can say that IGInstant is the best site to buy instagram followers services.
If you want high-quality legitimate followers, then this website is for you. IGInstant offers legitimate Instagram followers, likes, views, and custom comments. It helps you in growing your engagement as well. You can also Buy 10k instagram followers from IGInstant to give an Instant boost to your Instagram profile.
Why choose IGInstant ?
It never provides you with fake or ghost users but 100% real-looking followers, which will help you become popular in less time.

They do not ask for any passwords.

They require your Email Id and username.

You can also get a refund if you do not receive your order within 24 hours.

The service is fast-paced, and you can get orders within an hour.

100% safe and secure trusted website.
Customer Service of IGInstant
IGinstant provides 24×7 customer support service via email, which is accessible and handy.

You can also check their FAQ section to get most of your answers.
In addition, keep these things in mind, like posting consistently, having a clear value proposition, hosting a giveaway, and using relevant and well-researched hashtags.
---
Interesting Related Article: "4 Ways to Promote Art Businesses Using Social Media Technology"