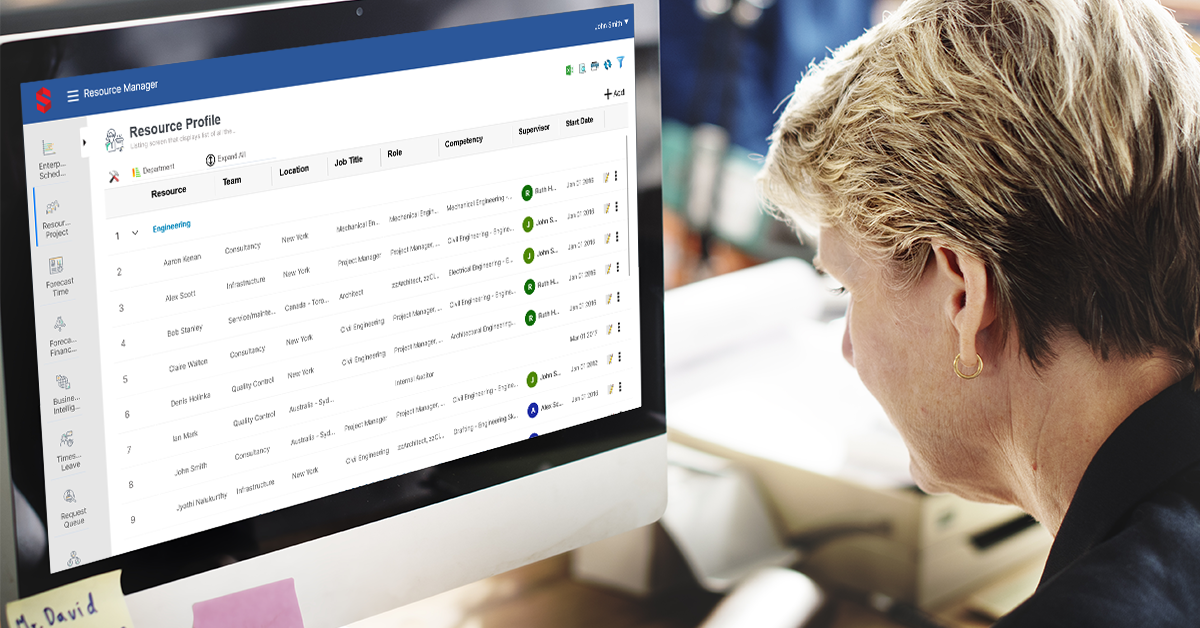 "According to Apollo Technical survey, 44% of employees and 51% of employers supported hybrid working arrangements." 
As evident in the above statistics, hybrid working models have gained popularity in a post-COVID business landscape. For workers, hybrid working arrangements provide better flexibility and a healthy work-life balance. They can use their work time better by paying attention to the tasks without interruptions associated with a traditional office setup. They can work whenever they feel productive. Workers who are happy and comfortable at work perform better, which benefits the company.
Meanwhile, for employers, it means greater access to global talent, reduced real-estate overheads, increased employee productivity, and lower resourcing costs. Not only that—adopting a hybrid workplace can help make companies more eco-friendly. With this work setup, employers can reduce their company footprint by downsizing office space and lowering gasoline usage and air pollution.   
While a hybrid workplace offers numerous benefits, it also presents challenges such as the inability to build team culture, time zone differences, cultural gaps, miscommunication, ineffective collaboration, etc. If these obstructions are not addressed timely, they may derail project workflow and result in client dissatisfaction and revenue losses. 
This blog discusses the best strategies to overcome the challenges of a hybrid workplace and how SAVIOM's resource management software can help combat these bottlenecks. 
Let's begin! 
Challenges of managing a hybrid team 
A hybrid team consists of employees working from multiple locations across the globe. In such working structures, employees can choose to work from the office, remotely, or divide their time between WFH and on-site work. Furthermore, a hybrid team can also be a blend of both full-time and part-time resources. 
Organizations with a hybrid work model face significant challenges due to the complexity of managing resources across multiple departments, remote locations, and different working arrangements. In addition, since employees don't operate from a centralized office environment, creating a sense of connection and company culture can be tricky.  
Additionally, without adequate technological infrastructure, team leads cannot get real-time updates on various project and resource metrics. This can lead to communication gaps and ineffective collaboration between remote and on-site employees, which can significantly hamper productivity and project outcomes. 
Furthermore, resource scheduling becomes complex in a geographically dispersed team due to time zone differences and the absence of visibility into resource bookings/availability. Moreover, the lack of clear guidelines creates ambiguity in roles and responsibilities, which leaves employees feeling disengaged, impacting their productivity. 
Now that we understand the challenges of hybrid working arrangements, let's learn about the best ways to overcome them. 
Best strategies to manage a hybrid workplace 
To overcome the distinct challenges of a hybrid workplace, managers must establish clear guidelines and implement effective strategies that are listed below:  
1. Develop an effective resource plan 
A comprehensive resource planning is vital to facilitate effective allocation and utilization across various projects. So, while framing a resource plan, managers must be mindful of the employees' time zone differences and working hours. By consolidating all resource data in a centralized platform, managers can get real-time visibility into employee schedules, availability, location, and employment nature.
Based on that, they can identify competent employees and assign them appropriate tasks. This way, they can prevent schedule conflicts. These include situations wherein an employee's time is allocated in a way that makes it almost impossible to perform their duties and responsibilities more efficiently.
One common type of scheduling conflict includes overlapping allocations. These usually happen wherein one employee is assigned to multiple projects. Because of this, investing in a project scheduling tool to show employees' work allocation could be an excellent idea. This tool can also help optimize their schedules to avoid schedule conflicts and other employee allocation issues.  
Additionally, in the event of workforce constraints, supervisors can proactively use suitable resourcing treatments such as upskilling/retraining, out-rotation, and backfilling, or planned hiring to mitigate the shortfall. Therefore, an effective resource plan prepares the company to address employee-centric bottlenecks and ensure optimal workforce utilization.
2. Establish clear goals and expectations 
To ensure successful project delivery, each employee must understand the scope of work and their role in the team. When they have an explicit understanding of their project responsibilities, they can contribute to organizational goals more effectively. It will also prevent disengagement or deviation from work.
Therefore, project managers should adequately communicate the expectations to the individual team members to eliminate ambiguity. This lets employees stay focused on the end goal and improves productivity. Moreover, it enhances accountability among workers and ensures that project deadlines are met. 
3. Facilitate flexible working hours 
"According to a Gartner survey, 43% of participants said that flexible working hours helped them achieve more productivity." 
Flexible working arrangements have statically been shown to improve employee productivity. In addition, the traditional work schedule pattern wouldn't be feasible for numerous resources in a hybrid team. Thus, employees must be given the autonomy to choose their working hours and location that suites their requirements. 
For example, organizations can allow employees to leverage arrangements such as compressed workweek and flextime to gain greater control and maintain a healthy work-life balance. In addition, it enables them to drive higher employee engagement, improve performance and foster trust and accountability among the hybrid team members.
Organizations should consider some steps to make flexible working hours work for everyone. First, they should talk to the employees and ask them to share their opinions about the flexible schedule. Their insights and feedback can help organizations introduce flexible hours most beneficially. 
The next step is to ensure the availability of technology for the employees adopting the flexible work schedule. This way, it'll be much easier for them to connect wherever they are. 
Lastly, develop a formal policy to prevent inconsistent implementation of flexible working hours, which can adversely affect team member morale and result in conflicts among team members.
4. Monitor and track utilization levels 
Managers must monitor various project metrics to determine whether the project is on track. One such critical KPI is resource utilization. Optimal utilization guarantees higher employee productivity and ensures that projects are delivered on time. However, tracking the utilization levels of a globally dispersed team can be challenging due to the absence of centralized visibility. 
As a result, managers must gain a high-level overview of the hybrid labor pool to track the utilization of every resource. It will help them ensure even workload distribution among all personnel. Furthermore, they can identify over/underutilization and implement appropriate optimization techniques such as resource leveling or smoothing. This way, it enhances workforce productivity and ensures smooth project workflow. 
5. Formulate communication & collaboration policies 
"According to a survey of 400 companies with 100,000 employees, each cited an average loss of $62.4 million per year because of inadequate communication to and between employees." 
Organizations must develop effective company-wide policies to counteract communication gaps and prevent financial losses. For example, they can use cloud-based applications to collaborate in real time. Additionally, managers can set particular time frames for all on-site/off-site personnel to be available for stand-up meetings or scrums. This will help facilitate effective teamwork and maintain project workflow.
Furthermore, managers can create guidelines around when to use synchronous and asynchronous modalities for collaboration. It will assist in reducing unnecessary meeting hours, allowing employees to stay focused on the task. Lastly, a uniform code of conduct for every mode of communication will ensure workplace professionalism and reduce incidents of misdemeanors. 
Now that we know the best strategies to manage a hybrid workplace, let's look into how resource management software can help in this scenario. 
How can futuristic resource management software help manage a hybrid workplace? 
A futuristic resource management software like Saviom can be a game-changer for organizations with a hybrid work model. It gives a complete overview of the talent pool, enabling managers to make informed decisions based on real-time data.  
Here's what Saviom can offer: 
It provides 360-degree visibility of resource information and advanced filters that allow managers to view critical metrics such as demand, supply, availability, capacity, location, cost rate, etc. Thus, it helps them ensure the competent allocation of resources across organizational boundaries.  

The capacity vs. demand report helps managers to identify demand gaps and take course-corrective action to mitigate resource excess/shortage.

The automated resource requisition workflow streamlines the resource allocation process and maintains an audit trail to prevent power conflicts.

BI-enabled reports such as forecast vs. actual, project vacancy, color-coded heatmaps, etc., facilitates data-driven decision-making. In addition, it allows managers to track utilization levels of every resource and eliminate under/overloading.  

The collaboration tool allows hybrid team members to communicate with one another and stay updated on project progress in real-time.  

The What-if analysis feature allows project managers to analyze various resource scenarios to create practical resource plans and overcome workforce-related risks.  
In conclusion, these advanced functionalities allow hybrid teams to operate efficiently, deliver projects on time, and meet client expectations. 
Wrapping up 
In the early days of the COVID pandemic, businesses adopted remote or hybrid work models out of necessity. However, today, these working arrangements have become the norm. To derive the best value from the hybrid team, managers must identify the associated challenges and mitigate them proactively. Therefore, they can implement the aforementioned strategies and advanced resource management software to optimally leverage a hybrid resource pool and achieve organizational objectives.
---
You may be interested in: How to Optimize the Cost of AWS Resources