What Are Endpoint Protection Tools? 
Endpoint protection tools are software applications used to secure endpoints in a network. An endpoint is a device connected to a network—this can be a laptop, smartphone, tablet, desktop computer, or even a server or cloud-based virtual machine. The primary function of endpoint protection tools is to ensure that these devices are free from security threats, and cannot be exploited by attackers as entry points into your network.
Endpoint protection tools have evolved significantly over the years. From merely providing antivirus solutions, they now offer a wide array of features, including malware and spam protection, intrusion detection, application control, and extended detection and response (XDR). Their advanced capabilities allow them to automatically detect and block some threats while providing skilled security experts with the data they need to eradicate more complex threats.
Key Capabilities of Endpoint Protection Tools  
Here are some of the important capabilities of modern endpoint protection solutions:
Real-Time Malware Protection
Real-time malware protection continuously scans your devices for any signs of malware, such as viruses, worms, ransomware, and trojans. If potential malware is detected, the tool immediately alerts the user and takes appropriate action, such as moving files to quarantine and removing all traces of malware from the system.
Next-Generation Antivirus (NGAV)
Next-generation antivirus (NGAV) solutions go beyond traditional signature-based detection methods to defend against modern, sophisticated threats. NGAVs use machine learning and artificial intelligence to identify and block unknown and evasive threats, thus providing more comprehensive protection.
Behavioral Analysis
Behavioral Analysis is another significant feature of endpoint protection tools. It monitors the behaviors of applications and processes in real time. If an unusual behavior that could potentially signify a security threat is detected, the tool raises an alert and takes necessary action.
Extended Detection and Response (XDR)
Extended Detection and Response (XDR) is a security approach that combines multiple protection technologies into a single platform. XDR collects data from across the IT environment and combines it into a single attack story, to help protect against sophisticated attacks that affect both endpoints and other systems, such as email servers or cloud environments. 
Application Control
Application control is a security practice that restricts the applications that can run on your network's endpoints. Another aspect of application control is content and web filtering, which can control what types of content the user is allowed to access with the device. This helps reduce the attack surface and prevent unauthorized applications from executing.
5 Endpoint Protection Tools You Should Know 
Sophos Intercept X
Sophos offers a subscription-based pricing model. The Intercept X solution is known for its advanced exploit prevention. It employs a range of techniques to identify and block the intricate tactics used by cybercriminals to infiltrate your network.
Sophos Intercept X features deep learning technology, which enhances its ability to detect known and unknown malware without relying on signatures. This makes it highly effective in protecting against zero-day attacks.
Furthermore, Sophos Intercept X includes a powerful ransomware protection feature. This feature not only stops ransomware attacks but also automatically rolls back your files to their safe pre-attack state, ensuring minimal disruption to your operations.
CrowdStrike Falcon
CrowdStrike Falcon is a leading endpoint protection solution. It utilizes artificial intelligence (AI) to detect and prevent threats in real time, including malware, ransomware, and advanced non-malware attacks.
A key capability of CrowdStrike Falcon is its cloud-native architecture. This allows for seamless scalability, making it suitable for organizations of all sizes. Additionally, it offers comprehensive visibility across all endpoints, enabling you to identify and address threats before they can cause significant damage.
CrowdStrike Falcon has an intuitive interface, which simplifies the process of managing complex security tasks and can improve productivity for security teams.
Cynet XDR
Cynet XDR is an endpoint protection tool that provides a 360-degree view of your IT environment. It offers multiple layers of protection, including endpoint detection and response (EDR), user and entity behavior analytics (UEBA), and deception technology.
The strength of Cynet XDR lies in its autonomous threat discovery and mitigation capabilities. It continuously monitors network activities, identifying potential threats and automatically responding to them to minimize their impact.
Moreover, Cynet XDR's built-in orchestration and automation features significantly reduce the complexity associated with managing security incidents. This makes it an ideal choice for businesses looking for a tool that eases the burden of incident response.
Trellix Endpoint Security
Formerly known as McAfee Endpoint Security, Trellix Endpoint Security is a complete endpoint protection tool that combines threat prevention, firewall, and web control capabilities. It is designed to simplify security operations.
One of the primary advantages of Trellix Endpoint Security is its machine-learning capabilities. It can detect and block advanced threats before they infiltrate your network, providing an additional layer of security.
Trellix Endpoint Security also offers a centralized management console. This console provides real-time visibility into all your endpoints, making it easy to monitor and manage your security posture, even in large organizations with thousands of endpoints.
Bitdefender GravityZone
Bitdefender GravityZone is another endpoint protection tool that offers a wide range of security services. These services include risk analytics, hardening, prevention, detection, response, and investigation.
Bitdefender GravityZone stands out for its layered protection approach. It integrates multiple layers of security, including machine learning, behavioral analysis, and advanced threat control to provide comprehensive protection against multiple types of threats.
Furthermore, Bitdefender GravityZone's centralized management console simplifies the process of managing and monitoring your security operations. It provides a single pane of glass view of your entire IT environment, enabling you to quickly identify and address potential vulnerabilities.
Conclusion 
Endpoint protection tools are vital for securing network-connected devices against an array of security threats. Modern solutions have evolved to offer more than just antivirus capabilities, integrating features like real-time malware protection, next-generation antivirus, behavioral analysis, and extended detection and response. 
We briefly reviewed several modern endpoint protection tools, each of which brings unique capabilities to the table. CrowdStrike Falcon offers cloud-native architecture for scalability, while Sophos Intercept X focuses on advanced exploit prevention. Cynet XDR provides autonomous threat discovery, Trellix Endpoint Security integrates machine learning for threat prevention, and Bitdefender GravityZone offers a layered protection approach. By understanding the distinct features and capabilities of these tools, organizations can make informed decisions in selecting a solution that best fits their security needs.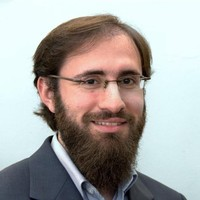 Author Bio: Gilad David Maayan
Gilad David Maayan is a technology writer who has worked with over 150 technology companies including SAP, Imperva, Samsung NEXT, NetApp, and Check Point, producing technical and thought leadership content that elucidates technical solutions for developers and IT leadership. Today he heads Agile SEO, the leading marketing agency in the technology industry. 
---
Interesting Related Article: "5 Most Common Ways That Malware Spreads"