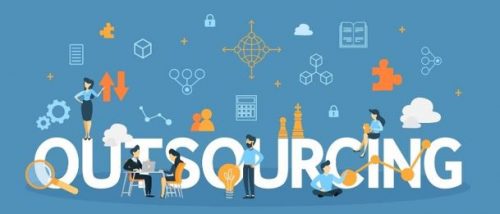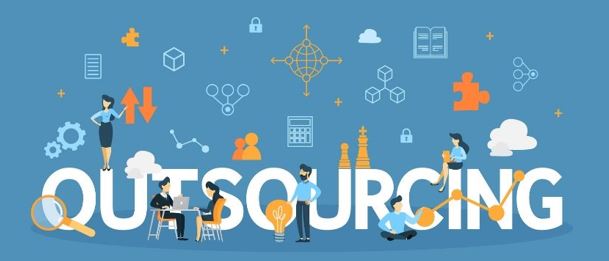 Offshore outsourcing of software development is witnessing significant YOY growth. Although offshoring may seem difficult for most businesses initially, most challenges involved can be easily overcome.  Even the current political turmoil about outsourcing jobs to offshore destinations has not impacted the demand for offshore development services from IT organizations. Both startups and established organizations resort to outsourcing business functions. Either they choose to outsource most of their tasks or just a few to focus on crucial business aspects.
In today's fast-paced technology space, efficiency is at the core of growth initiatives. When planned thoroughly, outsourcing offers a broad spectrum of benefits such as round-the-clock operations, faster time-to-market, cost-saving, and several others. However, it is crucial to understand how to do it the right way. Failure to do so may affect your business adversely, further causing irreparable damage to your organization. Here are 5 crucial factors, which you must consider before offshoring work.
1. Which processes should I offshore?
While developing an offshoring strategy, it is highly crucial to focus on end-to-end enterprise delivery. Automating application build-test processes through continuous integration may not eliminate the need for other software services and monolithic systems. This is a major hindrance when it comes to maintaining a continuous delivery pipeline. This is where you can identify certain services, which can be offshored for good. In short, you must choose processes that do not have high dependencies on other processes and can be handled independently.
2. Where should I offshore?
Today, India, China, Ukraine, the Philippines, and Malaysia stand to be among major offshoring destinations where you have a high probability of finding the right offshore development company to partner with. Moreover, availing of offshore staffing solutions offered by offshore staffing companies based in these countries may also benefit you immensely. While choosing an offshore development company, it is crucial to choose the one in a country having a thriving business relationship with your country. This will offer advantages, such as cultural competence, effective collaborations, and higher productivity.
For instance, several U.S. & UK-based companies prefer India owing to factors, such as a broader talent pool and high English proficiency. Furthermore, the time-zone difference enables faster time-to-market through round-the-clock operations. Moreover, the country has state-of-the-art infrastructure due to which several cities, including Pune, Bangalore, Hyderabad, among others, have emerged as IT hubs.
3. How to find a reliable offshore partner?
Once you have zeroed down on an offshoring destination, the next important step is finding a reliable offshore development company. For long-term projects, we recommend partnering with a development company rather than a freelancer to ensure that you get development support on the go. Given below is a checklist to help you identify the right offshoring partner.
For how long has your offshore partner been in the business?
Have they handled clients in your country?
Do they have experience handling projects that are similar to yours?
What do clients say about their services?
Do they have good employee reviews?
Are they in a solid financial position?
Do they have sound data security & privacy policies?
Do they have the necessary infrastructure to handle the bandwidth of your work?
Are they flexible to accommodate changes in the process?
Will they provide post-development support?
4. How to enable flawless collaboration & communication?
Collaboration & communication is among the most crucial aspects of going offshore. Agile development is gaining widespread popularity with continuous collaboration and communication becoming the core of innovative projects. Thus, it is essential to have a toolkit of the right collaboration & communication tools handy.
Through overlapping work hours between offshore & onshore teams, you can ensure effective collaborations and efficient handover of work. Moreover, documenting communication and project details can also be an effective way to avoid knowledge & information losses. Be sure to communicate your expectations regarding this clearly with your offshore development partner.
5. How much cost will it save?
Cost-saving is one of the most crucial aspects of going offshore. By going offshore, you can enable round-the-clock operations, a game-changer for finding the right product/market fit. Moreover, by optimizing fund utilization, you won't have to hesitate when it comes to appraisal cycles. This will, in turn, ensure a higher employee retention rate, further having a positive impact on your organization.
However, to reap all these benefits, having a well-structured financial strategy in place is extremely crucial. You will have to plan how you will utilize the available funds efficiently. Analyzing and forecasting how much time it may take to get returns on investments can be beneficial too.
Conclusion
One of the major problems with offshoring is that businesses still look at it from a cost-saving perspective. Offshore outsourcing can definitely lower operational costs and maximize profits; however, it's time for them to look at it as a medium to achieve long-term goals and become market leaders.
---
Interesting Related Article: "Offshore vs Nearshore software development: When should we outsource?"