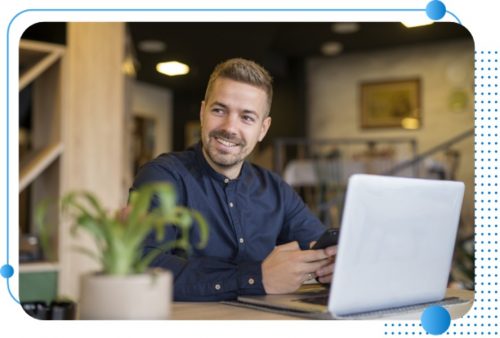 In the online world, many business people use so-called private blog networks aka. PBNs to boost their online business performance. They are mainly used in the SEO industry to help rank websites.
This is a very common practice, but there are several factors one needs to consider making PBNs a success. So, let's get straight to business. Here are 5 important things you should know when building and using a private blog network for your business.
Disclaimer: A certain SEO knowledge and understanding is required to use the following best PBN hosting and management tips successfully with the advantage to rank target sites. It is therefore recommended to learn some SEO skills and also familiarize yourself with search engine guidelines with regards to SEO.
PBNs are an affordable Marketing Tool
Creating a set of websites or blogs where you can publish articles linked to your business industry or niche can help boost your business website and brand. People will find useful and informative content about topics regarding your business that will lead them to your business solutions, services, or products.
As you can imagine, building several sites and manage them is quite time-consuming. It is therefore advisable to use a PBN Management software with a control panel such as the SeekaHost PBN Hosting Control Panel. It is a multiple IP private blog network hosting control panel with which you can host and manage all your sites in one dashboard.
With this control panel, you can host your domains on unique Class A, B, and C IP addresses that leave no footprints so that your sites are not linked to each other. You can test it for free with the 7-day free trial and even the paid hosting plans are affordable and start at only $1 per website.
2.   PBNs and SEO go hand in hand
To manage and run PBNs successfully you need to understand the difference between black hat SEO and white hat SEO.
PBNs that consist of fully functional, resourceful sites and content are not penalized by Google's algorithms. As long as each site does not show any evidence of being interconnected or having automated link building elements it will not be deindexed by search engines.
The two positive user metrics that every website owner should look out for are the bounce rate, indicating how long readers stay on your sites and therefore like them and the rate of returning visitors.
Both and many other data can be found with Google Analytics, which can be connected inside the SeekaHost App so that you can always ensure that all your websites follow white hat SEO and meet search engine guidelines.
Data tracking is obviously also vital for successful PBN SEO and online marketing campaigns to ensure that your sites are getting the web traffic necessary to reach more potential clients and sell.
3.   PBNs can generate an additional Income
Applying the best SEO and content marketing strategies to your PBNs can lead to making several of your business websites a success on search engines. If you invest in high-quality hosting and web content so that your sites rank well for certain search terms that are related to your business services or products, then they can help attract even more customers.
Some writers or bloggers may also enquire to become guest authors in your business niche and may be willing to contribute or even pay a membership fee. This can lead to more exposure for your brand and an additional income stream.
You can join the Facebook group, PBN Demystified, to exchange ideas and network with people in the PBN realm.
4.   PBNs & Footprints
As explained earlier, it is advisable to host your PBN websites with unique IP addresses to ensure that they are not directly linked with each other. This will lead to no footprints being detected by bots, enabling you to manage your PBNs with the best outcomes on search engines.
Different or multiple IP addresses and reliable and secure hosting can make all the difference to make your websites or blogs a success and to rank them well for your target keywords to reach your target audience.
The loading speed and the server location where your websites are hosted matter to search engines as they measure loading times and decrease ranks for sites that load slower as it impacts the user experience.
5.   PBNs need High-Quality Content
Building a successful PBN can take up to 6 months if you take the time to design them well and add high-quality content. Look at your competitors in the market and thrive to provide your audience with better insights, information, and a better experience.
Do not let their journey dictate yours, however. Your target keywords, niche, type of content, domain, hosting and several other factors influence how much time it would take you to build your PBNs successfully so that you see results and start receiving more inquiries.
But the effort and patience will pay off and you will reap the benefits of creating various high-value websites that support your original business.
Boost your Business Online
Now you know where to start and you hold the key to ranking high and increasing your revenue in your hand. Realize the opportunities that the internet offers your business and make the most of PBN sites to give you what you are looking for.
Author bio: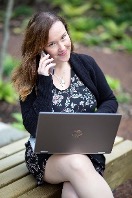 Manuela Willbold
I am an Online Media & PR strategist at ClickDo Ltd. & SeekaHost Ltd. and a Blogger and Educator by Passion. I am also a contributor to many News, Business, Education and Lifestyle Blogs in the United Kingdom. I have completed a journalism summer course at the London School of Journalism and manage various blogs.
---
Interesting Related Article: "Top 10 Tips to Own Your SEO Audience"