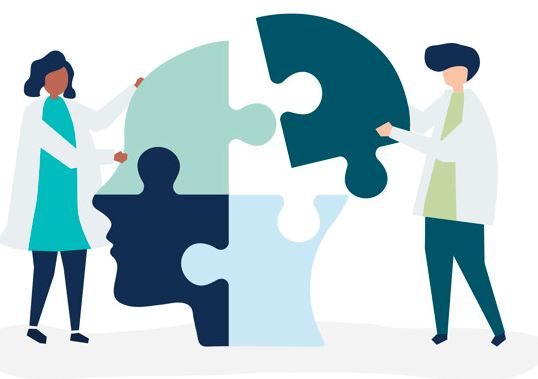 While getting the best care is crucial for short- and long-term mental health, it is often easier said than done. Many people face challenges with finding and accessing suitable services for several different reasons. These top five factors from Good Health Psychiatric Services will help in your selection process to determine the quality and suitability of mental health providers.
What are psychiatric services?
Psychiatric services cover specialist mental health services to help patients manage their symptoms, so they can focus on living normal, more fulfilling lives. These services play an important role in several areas of mental health, such as:
Child, adolescent, adult, and family therapies

Community care

Rehabilitation

Alcohol and drug abuse

Mental health disorders

Intellectual restrictions for the disabled
There are a variety of psychiatric services that treat mental health conditions, which include a mix of counseling, psychotherapy, prescription medication, and other clinical therapies. Psychiatrists have great interpersonal, medical, and mental abilities since they mostly adopt a holistic strategy using psychiatric principles, while demonstrating empathy and compassion.
Why can choosing psychiatric services be challenging?
More and more people are experiencing behavioral and mental health problems. But they encounter severe patient access barriers, making it difficult for them to seek the necessary treatment. As a result, existing mental health conditions are not professionally managed. The barriers to mental healthcare access are significant issues that many people around the world are facing.
Emotional and mental barriers
Trust issues, the possibility of encountering discrimination in social, professional, and cultural contexts, and worries about confidentiality are all potential obstacles to getting help. Furthermore, self-held misconceptions about mental illness may make it difficult for a person to accept their condition or continue with therapy.
Financial barriers
Many people are unable to seek assistance because they lack the financial resources, which results in not obtaining care or receiving insufficient support. Mental health treatment can be expensive, even with insurance or financial aid.
Accessibility
Local mental health resources may be non-existent or limited and do not offer specialist services. There is also a shortage of psychiatric services, causing delays in treatment that lead to poor care, poor outcomes, and increased costs.
Lack of awareness
Inadequate knowledge about available mental health treatments is another obstacle. There is also a need to raise awareness of mental illnesses, as well as the accessibility and availability of therapies available. It makes people less willing to seek help since they do not know what locations or medical facilities to reach out to.
What are the 5 factors to consider when choosing psychiatric services?
Understanding a psychiatrist's role, their areas of expertise, and their treatment methodologies are just some of the aspects to consider when selecting psychiatric services for you or your loved one. Finding the ideal psychiatrist requires the proper fit and it may take some time. However, with proper research and understanding which key areas to evaluate will make the selection process a lot easier.
1. Treatment approach
Psychiatric services offer treatment tailored to the individual. Different psychiatrists have different approaches, so it is important to understand their treatment approaches for you to be comfortable with the strategy. Mental health treatment options may include medication management, residential or outpatient psychiatric services, or complementary and alternative treatments.
2. Areas they specialize in
Many psychiatrists enroll in specialized training, which may cover a range of fields such as treating children, senior citizens, individuals with addictions or mental disorders, family therapy, or specific adult psychiatric services. Psychiatrists also play an integral role in establishing policies and programs within communities to address issues with drugs, alcohol, or gambling.
For example, addiction psychiatry requires having a solid understanding of both psychological and physical health care, as well as the social backdrop and public health approaches to these issues.
3. Availability of telemedicine
There are options for how therapy can be delivered, and online therapy is a popular alternative. As telehealth services are made more widely available, mental healthcare offered online is growing too. An appointment can be made safely online following a similar structure to conventional therapy, except the session is done over the internet and from your home. If this is a big advantage for you, consider psychiatrists that offer telemedicine.
4. Expert staff
Psychiatrists typically go through rigorous studying and training, so to assess whether you are comfortable with their education and experience, read about their professional history. Medical backgrounds can be found in online directories. It's crucial to look for instances of malpractice or disciplinary measures, as well as learn more about their staff, as these details may provide insight into their practice philosophy and preferred treatment strategies.
5. Health insurance
Check if the psychiatrist you are considering is part of your insurance network. It's crucial to understand how much of the cost of the treatment is covered, whether a co-pay is necessary, and whether a referral is necessary. Some community organizations can recommend low-cost providers if you can't afford a psychiatrist.
Why choosing the right psychiatric services can be crucial in getting the most out of your treatment?
Selecting the ideal psychiatrist is a deeply personal choice. A strong therapeutic bond is one that is built on honesty, trust, and dedication to the procedure. You must make sure that the psychiatrist is aware of your problems, symptoms, and therapy requirements and it is important for successful treatment to be as open and honest as possible.
Having a therapy team that respects you as a person, listens to you, and supports your recovery strategy will make a huge difference to your progress. However, it might have a profoundly detrimental effect on your life if your treatment team views you as the issue, holds you in low regard, or doesn't support your objectives.
Psychiatrists will have some abilities and training in common. These are crucial considerations when picking a psychiatrist over another mental health specialist. However, each person has a varied need for a psychiatrist, which could mean looking for someone with experience in treating a particular mental condition, or who works mostly with children, or who specializes in addictions.
---
You may be interested in: How To Improve Your Mental Health in 4 Simple Tips