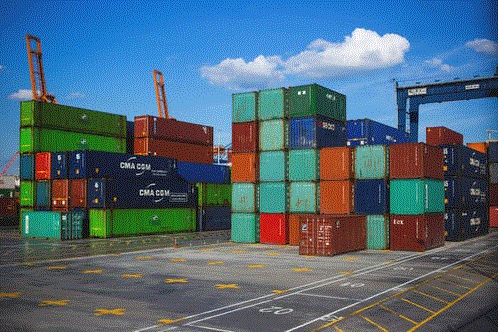 Freight shipping can be a pretty complicated process. The responsibility of reaching the goods to the destination safely and at the right time is huge. On top of that, the technicalities of freight shipping add up to the complications. However, as complicated as it is, it forms a very essential part of your business. If anything goes wrong there, the whole foundation of your business will be left shaken. That is why it is necessary to know the ropes of freight shipping. There should be great clarity in your mind about each step and each conversation. Since there are a lot of minute details that matter in freight shipping, it is also important that you record details of every transaction and conversation. It is true that now with the advent of technology and the internet, freight shipping has become comparatively easier. You can just hire the services of an online courier service and get your freight picked up and dropped through any transportation of your choice. To avail of such a service click here.
But despite having a courier service, the networks and contacts that you make are your own. Even to coordinate with your workers who arrange the freight for shipment, you need to have a vocabulary that will help you navigate with clients as well as other people in the network. Not knowing them can lead to utter miscommunication. So, this article talks about five must-know terms every exporter should know:
BOL: Bill of Lading or BOL is a term that is used very commonly in freight shipment. BOL is used to describe a legal contract that binds you and your client. Whatever the understanding of payment may be between you and your client, the bill of lading is absolutely important since it mentions all the details of the transaction between you two.
OS&D: Overdue, shortage or damage pretty much state the obvious but it is important to know this commonly used acronym to avoid any sort of miscommunication. This informs the receiver whether something is missing or if they are supposed to pay anything on receiving the shipment. Familiarity with these also helps in proper, smooth, and faster communication.
Proof of Delivery: When your receiver/client receives the shipment that you have sent, they usually receive it with some paperwork. Proof of delivery and BOL are included in this paperwork. The receiver has to sign these papers to receive the delivery. The POD is sent by you, the exporter, so that the client can accept it and initiate payment.
Truck ordered but not used (TONU): Various factors delay the shipment of freight. Sometimes it is not even in your control. You might have prepared your best but due to unavoidable circumstances, the shipment couldn't go through that day. On that occasion, when you've prepared for the delivery and ordered the truck for shipment and you end up not using it, it is a case of TONU. In case the delay is your fault, you have to pay compensation as well.
STL – shared truckload: If your shipment is not huge and doesn't occupy a lot of space, sending it via STL is a very good option. Under this, your shipment will be safe and sound and the best part is that you will also be saving a lot of money by doing this. Here your freight will be put together along with other shipments in the same panel. This avoids excessive moments that might sometimes damage the goods.
Thus, now that you know the must-know terms for freight shipments, avoid making errors in understanding. Miscommunications and misunderstandings in business can cost you a lot of money as well as important contacts. The freight shipment is a complicated part so digitalize the process as much as you can. The sign of a good business person is how fast they can adapt to the changing world and technology around them. The faster they learn, the better they get at their craft. Try to avoid the hassle as much as you can so that you can focus on what you do the best. Outsource as much work as possible and try to cut down expenses. Only when you make the tiny little changes will you realize how fast your business is picking up.
---
Interesting Related Article: "All About Freight Services- A Guide"