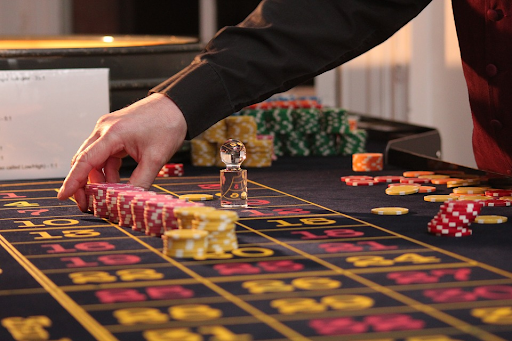 Any casino, virtual or land-based, has an atmosphere of excitement and pleasant tension. Gamblers who invest their own money in gambling take it seriously and responsibly, but sometimes things don't go according to plan and situations worthy of becoming the basis for a comedy film.
BestAuCasinosOnline tells of cases that make others laugh a lot. And in many of them, the protagonists were even rewarded.
All thanks to a dog
A lucky Swedish woman visited an online casino at night while lying in her bed. The woman couldn't sleep because of the dog she had recently got, so she decided to play. Her annoyance quickly changed to shock and happiness, as within minutes she had hit the jackpot.
After wagering just 40 cents on a Divine Fortune slot, she had multiplied the jackpot by hundreds of thousands. The winnings amounted to €131,000. We hope the bad doggy got some of the goodies, because she's the one who made the win possible.
Winning in an intimate moment
Another gambler from Sweden may have been a bit embarrassed when asked about his winnings – he'd won it in the toilet. The 25-year-old was just about to withdraw his previously won money from his virtual casino account, when he suddenly changed his mind.
He decided to play Divine Fortune again, and he didn't lose. After the first spin of the reels, he hit the jackpot – €163,000. Here he was faced with a choice – to finish his toilet business or run to his family to tell them he had won.
Waiting for a pizza and getting millions
A German player decided to keep himself busy at one of the new online casinos while his pizza was cooking in the oven. He couldn't think of anything better to do than play slots online, and it became almost the best decision of his life. He opened the Mega Fortune slot, started the reels, and saw an impressive jackpot of $3.5 million on the screen. We don't think he had much time for pizza after that!
The 4-Hour Winning Craps Marathon
Craps, or dice, is a very popular game in the USA. This is due to the game's simple and accessible rules, which can be easily understood even by beginners.
For a first crack at the Borgata Casino in Atlantic City, Patricia Demauro in the US tried her luck at craps for the first time. Although it's hard to believe the woman was a beginner as she had been winning continuously for 4 hours and 18 minutes.
Patricia rolled the dice over 150 times and never once got the number 7, which in craps means losing. Despite the amazing luck, which seemed even suspicious, the casino saw no fraud in the woman's actions and paid her the huge winnings. She never disclosed the amount, but it is said to have been in the hundreds of thousands of dollars.
Steak instead of millions
A little less fortunate than our other heroes was Catherine Bookman from New York, although at first it didn't seem so. While playing the machines at Resort World Casino, the woman saw on the screen that she had won an incredible $42.9 million. But the joy didn't last long.
Casino workers told Catherine that the slot machine was wrong, because the maximum possible amount of winnings in the machine was $ 6500. The woman didn't get her millions, and she was offered a steak as compensation for the inconvenience.
Church vs casino 
Despite the fact that the church is the strongest opponent of gambling, there will always be exceptions, even here. One such case was an incident in Chicago, USA. The church service that day was conducted by Michael Stemfield, who suffered from gambling and casino addiction. He had been familiar with gambling addiction since his younger years. He had quite a long break, but unfortunately in 2011 the man snapped and started gambling again. 
Of course, he didn't want anyone to know about his breakdown. But interestingly enough, he won $10,000. And such a big win was of interest to the press. Naturally, there was a huge scandal on the Internet and other media outlets. The fact that he entered the gambling house using false documents added more fuel to the scandal. It is not surprising that after this incident the "father" was forced to leave his place of residence and change jobs. 
Moreover, this was not the only case in which a church minister turned out to be a gambler. A priest, Andrew Trapp, once took part in a TV show in which you had to play poker. Since there were no bets on that show, he easily got approval from the church and even a blessing from the bishop. Note to private players on online poker sites that the man beat the world's best player Daniel Negreanu. His winnings were $100,000, which he gave to the building of the temple.
Affairs of love
A love affair between a Chinese couple has been going on for some time in an active gambling house in New Zealand. They made a deal with a dealer who allowed them to place bets after the ball had hit the roulette number. In return, they would give him half their winnings. Unfortunately, security noticed these manipulations. The girl ended up paying a fine, while her boyfriend and the dealer had to serve time in jail. 
A rowdy gambler
A very strange case happened in Romania. It was initiated by Ioan Ceututut. The gambler was forcibly kicked out of the casino because he reacted very impulsively to losses. He was shouting and swearing. He went on a hunger strike until he was allowed back into the casino. He himself decided to stay on the porch and forbade doctors to come near him. He even gave his action the name "Roulette Hunger Strike". Of course, it would have been much easier to continue playing on online casino sites in Romania. However, the man opted for this unusual option.
---
You may be interested in: What is digital marketing? Definition and examples