Affiliate marketing can drive sales and generate substantial revenues. These marketing strategies are the best lead generation tactics where businesses pay for the performance solely. Emerging numbers of brands are leveraging the performance-oriented marketing strategy in today's world.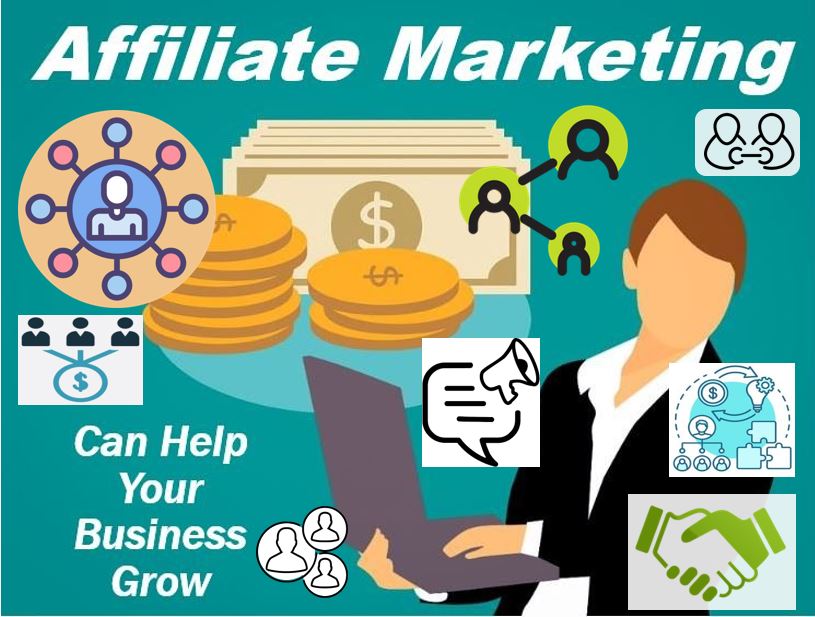 The implementation of affiliate marketing has exponentially grown over five years. Successful brands integrate and work with affiliates. Their prime goal is unanimously one: to increase sales and generate more revenues.
However, not all affiliate marketing strategies are useful for increasing the demand and visibility of products. The business should leverage the right affiliate marketing tactics and channels. Here are the six successful strategies that drive sales.
Using Software for Affiliate Marketing
One of the best ways to generate sales is by using affiliate tracking software. With it, you can track the traffic of affiliate marketing by comparing affiliate products with direct business rivals. Besides tracking, you can also review performance history and commissions earned when needed.
Voluum Ad tracker software can work with all kinds of advertisements like organic and paid, pop-up, social, video, email, native, push and display. Say NO to different software and visiting different platforms as this single software can suffice all your purposes.
Regulate Product Reviews
Leverage and publish premium quality and authentic customer reviews, for it monetizes audiences. You can choose a blog writing style to give the customer feedback. Alternatively, you can also present a video script and implement it in a YouTube video.
The selection of the medium depends on the platform where your target customers are active. It is imperative to highlight features giving an edge over the competitors. These reviews drive qualified traffic to the website.
Harness the Power of Social Media
After publishing reviews, it is imperious to promote them on the marketing channels. Share reviews across the social media profiles and integrate affiliate links in the posts. Content marketing brings customers under one umbrella, and if they love the content, the chances are that they will share it on their timeline/newsfeed/networks.
It expands the reach beyond the already-existing customers, thereby turning audiences into potential customers. It's noteworthy to state that you mustn't collaborate with random influencers. Before anything else, analyze social media profiles and find out their audience engagement.
Hold a Live Webinar Event
The live webinar offers a host of opportunities to communicate with audiences and understand them. It can educate audiences about products, which is how the prominence of the product among customers enhances.
However, there are certain things you need to keep in mind. That said, they are:-
Announcing the event in advance across the media platforms
Using paid ads on the media channels for promotions
Sending a mail to existing subscribers and inviting them for the webinar session
Designing a dedicated web page while people sign-up
Highlighting the features that distinguish the product from competitors' offerings
Sharing personal experiences of using products, also talking about its downfalls or limitations
Sharing affiliate links with participants at the end of the live event
Working on Email Marketing
Email marketing's efficacy of maintaining direct interaction with the audience is beneficial. For this reason, it is imperative to create a set of newsletters to educate subscribers about the benefits and features of the product. Ensure that the mailers are not promotional. Focus on offering real value to readers.
At the end of the entire series, it is integral to ensure that you initiate a sales pitch to provide customers with a desirable deal on the product. The prime goal is to ensure you do not force subscribers to make a purchase. Instead, it's all about focusing on providing them value-added services so that they get to learn about the product's features, benefits, perks, and cons – everything.
Leverage PPC Ads
PPC advertisements are one of the most sought-after affiliate marketing strategies as they provide you with multiple benefits. You can make the right use of them and build a mailing list, besides promoting webinars and driving conversions.
Nonetheless, you cannot achieve the three objectives by using a similar ad network. Instead, you have to create PPC ads that can focus on specific goals. For running these PPC ads, you can use multiple platforms like search engines, social networking platforms, etc.
Regardless of the selected platform, there's an underlying principle, and it's that you need to pay the money for each click on the ad. Thus, it would help if you ran these ads only when the affiliate marketing business has prominent traction. Else, you do not require recouping these ads' expenses.
An Endnote
Affiliate marketing has lasting significance to generate a steady flow concerning passive income. Besides, an affiliate marketer can always be a cakewalk. The professional utilizes astute affiliate strategies to increase the audience base and enhance engagement.
The expert can leverage social media as well as PPC advertising to expand the reach. A prime proponent of affiliate marketing is establishing oneself as a valuable asset of insightful content. It's essential to earn your audience's trust and make it seamless for pitching the sale. Meanwhile, one must also utilize webinars & newsletters to educate audiences about specific products.