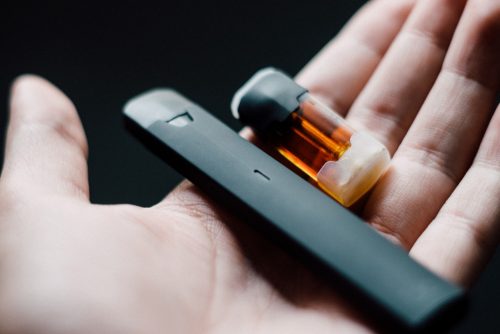 There is no denying the fact that disposable vapes have become more popular than traditional modes of smoking. This is proved by several reports, statistics, and their representation in the popular media. 
The global e-cigarette market was valued at USD 22.45 billion in the year 2022. The figures are expected to grow at a compound annual growth rate of 30.6% from the year 2023 to 2030. 
So, in this article, we will discuss in detail the key factors driving the rapid expansion of the disposable vape market.
5 Factors Behind the Popularity of Disposable Vapes
Listed below are the 5 important factors that have given rise to the meteoric growth of the disposable vape market:
Be it first-time or regular vapers, everyone prefers a vape device that is easy and comfortable to use. And disposable vapes rightly serve the purpose.
These vapes are carefully designed to enhance the overall vaping experience of consumers. Also, they are lightweight and have a sleek build. All these factors make them easily portable. 
Besides, disposable vapes are very low-maintenance. You do not have to go through the trouble of refilling them time and again.
These vapes also do not have very heavy mechanisms. However, like any other regular vape, disposables have 3 important components – a battery, a disposable tank, and a coil.
Available at Pocket-Friendly Rates 
One of the main reasons behind the rapid expansion of the wholesale vape disposable market is the fact that these devices can be availed at very affordable rates.
The average price of disposable vapes is between  $15 to $40. You can even get popular products like Lost Mary vape for only $20 with innumerable features and flavors.
As an added bonus, these vapes are available at both offline and online stores. However, if you buy disposables from online stores, you can enjoy further discounts and save more.
Disposable vapes mostly have lithium-ion batteries with a high capacity. Their long-lasting battery makes them great travel companions.
An average disposable vape lasts for around 3 to 5 months. However, this number can differ from person to person, depending on the vaping habit.
Considering their popularity, brands have now started producing rechargeable disposable vapes. These vapes have an inbuilt battery but with rechargeable features. So, you just need to plug in via a USB cable, and it will get charged in a few hours.
Most disposable vapes have batteries ranging from 400mAh up to 750mAh. However, they do not demand constant charging. Instead, one-time charges can make them last for more than 24 hours to 72 days.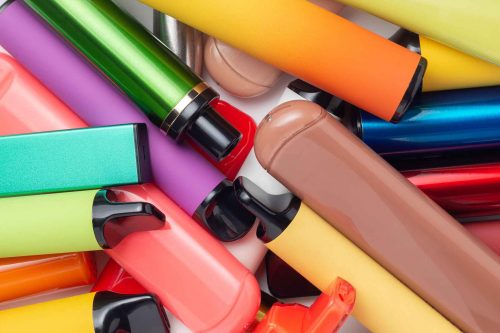 Availability of Different Flavors
The popularity of disposable vapes has also prompted brands to come up with new and exciting flavors on a regular basis. These flavors are produced with the hope of catering to the taste preferences of each consumer.
Different brands offer different vape flavors. From fruity and candy flavors to sour and minty undertones, you can find a lot of options.
For instance, some of the popular vape flavors from Elf Bar are Blue Razz Lemonade, Watermelon Ice, Apple Peach, and Kiwi Passion Fruit Guava.
No Leakage or Wastage of e-Liquid
Disposable vapes have sealed pods or cartridges to prevent e-liquid leakage. It ensures that the device lasts for a long time. Also, it restricts the consumer's exposure to harmful toxins or substances.
Thus, this is another important technological implementation in disposable vapes that have aggravated their sales in recent years.
Conclusion 
The latest statistics and reports are enough to prove the popularity of disposable vapes over any other traditional vaping method. 
Apart from being safer, these devices are easy to use, cost-effective, and long-lasting. All these factors significantly contribute to the rapid expansion of the disposable vape market.
---
Interesting Related Article: "Which Vape Devices Advanced And New Vapers Should Choose"