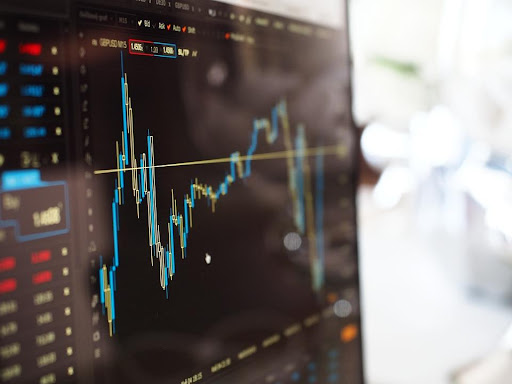 Anyone considering entering the world of trading should be aware that it is a fast-paced environment that is idea for anyone who wants to leverage their knowledge of the world to their financial advantage. Although many people switch off when it comes to understanding the intricacies of the markets, everything you need to know is freely available, so long as you are ready to learn.
Many people begin trading as a way to generate additional income, trading on options and turning enough of a profit to make it their main job. But, before dipping a toe into the potentially profitable world of trading, there are and there are five key things that any budding investor should consider: 
Research is key
While there is data about almost every aspect of the stock exchange and the international markets, it is important to understand how to use that to your advantage when trading on options. There are a number of different trading types of trades available, so it makes sense to start with an area in which you already have expertise. 
Whether you have a personal interest in a subject, or industry knowledge of a particular sector, you can use that to your advantage when trading. It is easier than ever before to learn more about the options you are considering, as there are so many tools online to give you insight into every aspect of the market.
Treat your trading like a business from the start
Although many people discover their flair for trading when they start doing it in their spare time, the most effective way to maximise your results is to be business like about your trading from the moment you open your account. Trading options is not like a job – you may not see regular returns or being able to rely on an income from your trading activity for quite a while.
If you treat trading as though you are running a small business, it makes it much easier to take a logical approach to the profits you make, the losses you incur, and the overall turnover of your trading account. A business will not grow and expand without a plan, and a trading plan is the only way to minimise your exposure to risk and make the most of the income you generate. 
Tech savvy traders are the most efficient
Gone are the days when you had to be in the heart of the action, keeping an eye on the markets at all times in order to take advantage of some of the most lucrative opportunities. Now, you can automate almost every aspect of your trading plan, keep an eye on the events that could have the biggest impact on the value of options, shares, assets, or anything else. 
With the global market embracing technology so thoroughly, it is vitally important that any trader avails themselves of the best trading technology available in order to maximise their efforts in the global marketplace.
Protect your capital
Trading can be lucrative, but there is always the possibility that you may incur some losses. While this inevitability cannot be avoided, there are ways to mitigate the losses you might endure without risking your capital, including:
Always have a stop-loss in place – a stop-loss order allows you to choose a price at which you want the platform to close out a trade if the market moves in such a ways that you are going to incur a significant loss. 

Diversify your trades

– one of the key ways to mitigate against losses is to hold a diverse portfolio of investments, including both long and short positions across a variety of industries and sectors. This means that, even if the whole stock market crashes, your profits and losses should balance each other out.

Manage your money – only trade a small percentage of your capital at any one time to reduce the risk of large, unsustainable losses.
Immerse yourself in the markets
The global trading markets are almost like a living animal – they are predictable to an extent, but you need to be able to spot the small details that signal a change in direction. Make it part of the day to check the news, market updates, and trading account details every day.
Whether you are new to the world of trading, or have some experience of investing, it's always worth keeping your knowledge fresh. Some of the best opportunities are only available to those paying attention, so you can really maximise your chances by seeking out reliable sources of industry insight. 
---
You may be interested in: How To Make Your Appliance Work Longer