Marketing can seem so repetitive and so boring if you don't know which online strategies really work. With a limited budget, it can be a long time before you figure out what works best for your company in your audience. But it doesn't have to be.  Good online marketing can be easy once you understand the proper tips to get good results in terms of conversions and traffic. The whole point of marketing is to really reach a new audience and bring them into your company, intrigued so that your sales staff can help push them forward into a successful client. A big part of this is recognizing problems your clients have before they occur and in particular offering educational material.
5 Marketing Ideas that Work
Things have changed over the last couple of years and made major alterations to the way in which people use the internet. With more people working at home and going to school at home, these changes mean that your online marketing strategies have to be more profound than ever.
1. Voice Will Matter
Do you have an Amazon device at home or anything that you trigger with your voice? Voice searches might not be the biggest search yet, but they have increased over the last couple of years and the way in which semantic language change is the search rankings of your website is going to matter.  According to many sources, just in the next year alone an estimated 50% of search traffic is going to be generated from voices.  While you might assume that most people are using their mobile phones to use voice searches, they're mainly using things like smart speakers in the home, especially with more people working from home. Google home and Alexa are now responsible for Accelerated home speaker use. 13 percent of households in America had a smart speaker in 2017 and it's projected that by next year over 50% will.   It's worth investing your time and learning how voice search will matter when it comes to the content you are creating for marketing purposes and how you are marketing your company.
2. Video  
Video is particularly important. Online marketing today needs video especially, as mentioned, given the number of people who watch videos on their mobile devices or are working from home. This figure has increased tremendously and having video that provides answers to your customers who are looking for an educational resource can increase conversions to your landing pages, improve rankings in your company search, increase the amount of time people spend on your website, and improve the number of clicks through to your website.  

3. Education 
Already touched upon is the need for video but what should be in that video? Education. When you are marketing the sales journey and the potential customer journey are no longer what they once were so instead of just figuring out a potential problem and offering a solution, you need to offer education and injury.   
A great example is trying to sell fire extinguishers to people whose houses are on fire. Those people who have a problem you need to solve now represent the people whose houses are on fire and they represent about 2% of your total customer base. So what about the other 98%? You have to intrigue them and educate them until such time as they are ready to fulfill that need.
4. Generate Branded Content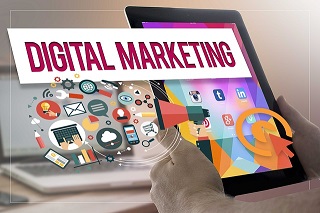 Branded content is something your company has to create in order to market itself and it can be surprisingly easy to do this. The content you create should be regularly released every quarter. If you are unsure whether you know what to do or how to do it, turn to the members of your office. Some companies like to offer an opportunity for different departments to each create branded content for the company at regular intervals and they do so by scheduling an entire day on the calendar where nothing else can happen except that content generation.  In fact, you might consider creating regular days during each quarter or even a few days each year where your staff can dedicate itself to creating this type of content. The branded content you get should not only have the right keywords for online marketing but it should be something you can easily break apart and disseminate in multiple areas.   
What does this mean? It means you provide something like an interview for potential readers who want informative and educational content on how to use one of your products or services or why they might need it. And then you take that video, and you break it down by running it through software that turns it into audio-only and converts it to a podcast, or text-only and converts it into a written article. Publishing a long video means you can break it up into multiple podcasts and multiple articles giving you even more information to dole out throughout the year.
5. Security for Web Marketing Systems 
Don't forget about security for your system in a day and age when theft is so easy. Having commercial security systems in place can give your company peace of mind. Professionals can install commercial systems that protect your web marketing hardware and by extension all the content you have produced online to better market yourself. After all, web content is still an asset and it is still something that deserves your protection.
---
Interesting Related Article: "How to Choose a Marketing Agency"