When it comes to mobile products, Android and Apple's iOS are tangled in an unending battle. Depending on where you live and what type of mobile entertainment or content you lean towards, you're more likely to stick to Apple's tightly branded series of products or branch out into a more varied ecosystem of Android products. 
Apple has built an empire of tech-savvy followers. From its iPhone line to its MacBook products, it presents a single and unified approach to cloud-based technology. And despite the fact that most products are uniform in terms of features and design, Apple users are loyal. They aren't looking for diversity—just the same familiar functionality and UX. 
But when it comes to adaptability and customization, Android has quantity and quality on its side. From Google to Lenovo to Huawei to Asus, Android users have an incredible array of options when they're searching for a new phone. Many products are specifically geared toward an industry, whether business or video streaming.
It's the latter that's seen the most specialization in terms of mobile capabilities. If you're looking for an entertainment-first phone, then stick with Android's operating system. Here are five reasons why it'll be worth your time.
Gaming-First Ergonomics
When it comes to mobile entertainment, gaming is the star. From Xiaomi to Lenovo to Asus, Android developers are all-in on mobile-first gaming. That's because titles like Garena Free Fire and Call of Duty: Mobile have hundreds of millions of worldwide users. It makes sense to make a phone that is designed for long-term stints of play. 
This applies to non-eSports games, too. For example, poker is one of the most popular games worldwide, played on desktops, mobile devices, and in person. Specifically, mobile poker lets players learn elements like rankings and beginner strategies, then jump straight into a game—all from the palm of their hand. But if someone wants to cut their teeth at the poker table, they'll need to play for a few hours. And Android phones are designed to be easily held and adjusted for a fully ergonomic gaming experience.
Unmatched Graphics & Audio
Android phones aren't just designed with gamers in mind in terms of physical hardware. After all, why would developers focus on the external design of a gaming phone and then ignore its software? Android products that are focused on entertainment have superior audio and graphic quality. That means that images are incredibly sharp and audio is Hollywood-caliber.
Pure Streaming Power
Once again, let's focus on Android software capabilities. Because its operating system is highly customizable for different companies, groups like Asus and Lenovo are able to engineer top audio and visual design. But behind those top-tier elements is streaming power. 
That means that Android users who want to game or watch or stream content are able to do so seamlessly. That's because many products include high resolution and latency. Some might even function like a PC in terms of display refresh rate, including up to 90 Hz (in the Samsung Galaxy M52 5G).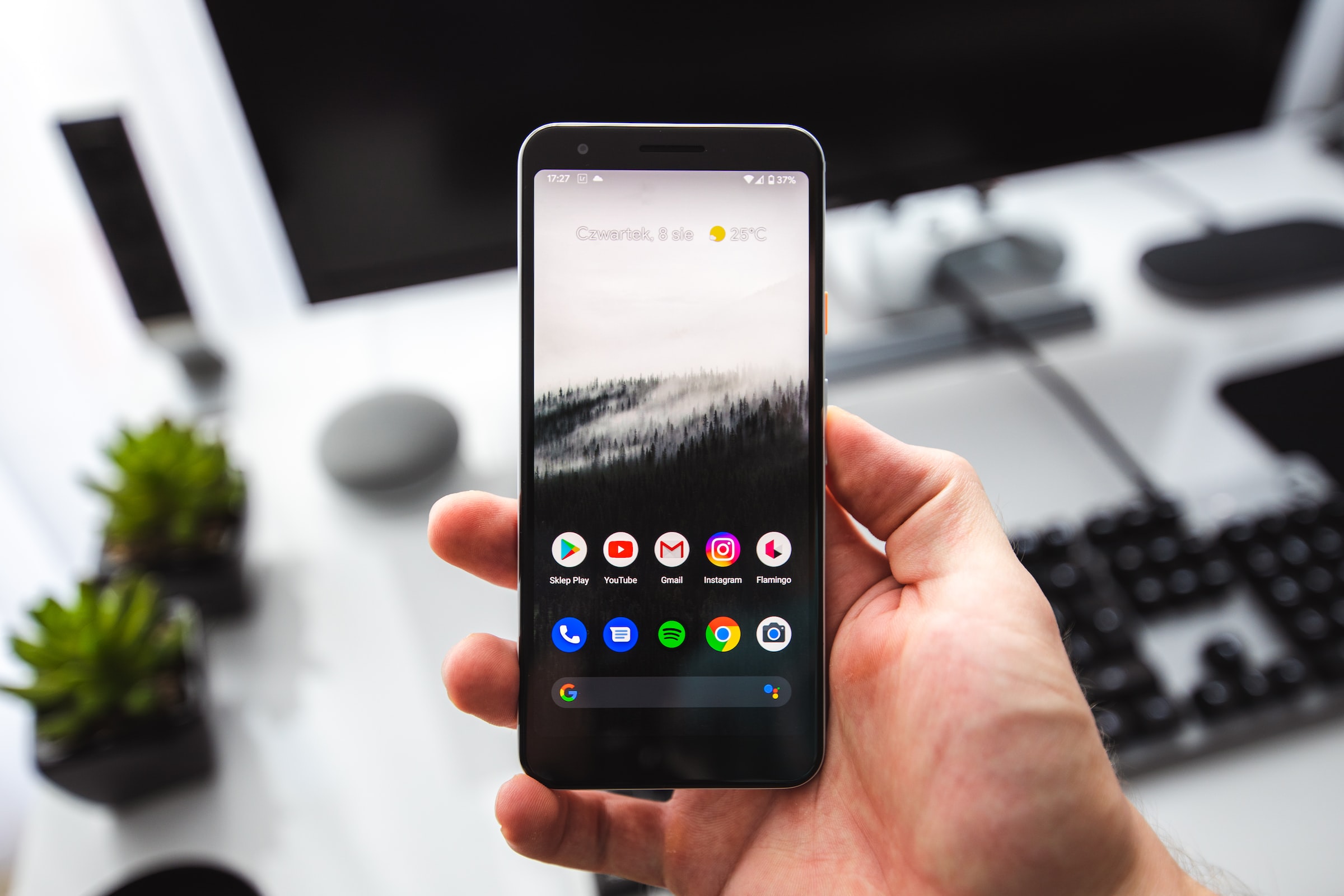 Non-Stop Fun
Best of all, most Android products are designed for long forms of entertainment. As mentioned above, a poker player might spend a few hours tinkering with tactics while playing. Their ability to game on the go is only as powerful as their battery life. For this reason, many Android developers have also poured their resources into creating long-lasting and industry-leading batteries.
Content-Friendly Approach
From physical design and ergonomics to batteries and refresh rates, Android products can be optimized for entertainment. But that includes a more theoretical approach to gaming. In other words, Android developers are looking to reframe the mobile experience—keeping entertainment at its heart.
For example, Google recently launched its 'entertainment space' for its tablet. This makes it easy to access all media and entertainment in a single folder, which is expected to expand and diversify for Android smartphones. This would make it easier for users to organize and access their favorite entertainment apps.
---
Interesting Related Article: "The Top 7 Tools for Android Software Development"