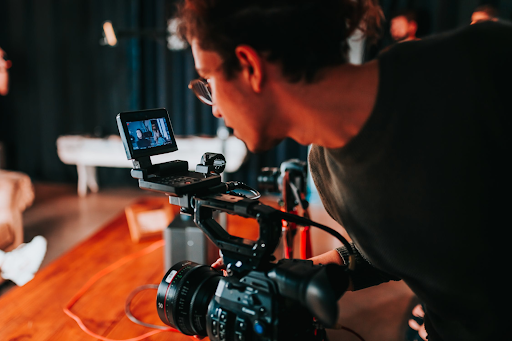 Whether you are a budding filmmaker, you're in marketing, or you simply like the fun of making your own videos, you should consider how video is going to be indispensable to your project. Video will help you pass information to your audience in a way that's easy to absorb and digest. Your business can't afford to be without video, so you have to look at the benefits of video to really know how much you need it. 
The one question you will be faced with is whether you should hire a virtual production company or whether you should choose to set up your own department. The best thing that you can really do is learn the benefits of hiring a video production company. Below, we've put together five reasons to hire one and see how a virtual production company will be a huge benefit to you.
The professionalism
If you want to put together a professional video, you need to make sure that it is done by the professionals in the first place. Without the expertise, you're going to find it hard to put together something that looks like magic on screen. You need a little of that if you want your video to be believable. When you hire a virtual production company, you get a professional who knows exactly what it is they're doing. They can create engaging, stirring videos and garner reactions from people to get the result you are looking for.
It's cost-effective
Putting together your own video department is expensive. Let's be honest: you have to hire a person with expertise, get them trained up within your company and your project, and you then have to pay a salary and benefits. Instead of doing all of that, you have to think about spending a fraction of the cost and using a virtual production company instead. You want the project video to be great – and that means spending wisely!
It's original
When was the last time your competition put out a virtual video? The right virtual production company is out there to help you to have a video that works and follows the right, trending techniques. You want to make videos that will target your demographic, and the best virtual production will help.
You can focus on your business
If you hire an expert virtual production company, you're going to focus on continuing your business while leaving the experts to concentrate on the rest. They will ensure that your video is created on time, under budget, and they'll make it as professional as possible. You need the right company to do that. 
It'll be fast!
One of the biggest benefits of hiring a virtual production company, you can rely on a fast turnaround. You are outsourcing a project, and a professional virtual production company is going to run with their pre-existing learning curve and templates to ensure that they are on time.
When you are looking for the best virtual production company, turn to Soflo Studio today.
---
You may be interested in: 4 Benefits Of Buying A Business Right Now