Communication between a server and a web browser oftentimes include IDs, passwords, phone numbers, credit card details, and other such information that one can't, and should not either, trust just any website with. To protect such sensitive data and prevent your potential clients, business, and visitors from information theft, hacking, and other cybercrimes, you need to opt for end-to-end encryption. 
SSL, the acronym for Secure Sockets Layer, is a digital certificate that once installed will secure all data transferring between the server and the browser. Any visitor with the basic know-how of websites can read visual cues to tell when a website has an SSL Certificate to protect the information coming to and going from it. This could be judged by the "S" in "HTTPS", a padlock icon, or a green browser bar on your webpage. Here are 5 reasons why an SSL certificate is so important for a website.
In-transit security 
SSL encryption protects the customer's data that is in transit between the server and the browser. Customer data such as usernames, passwords, credit card details, etc., passes from a channel of computers before reaching its intended receiver and through it all, the chances of theft and manipulation are rather high. Hackers, cybercriminals, and mischievous "techies" can easily access this sensitive information if a website does not have SSL Certification. 
SSL encrypts the data by adding a random series of characters/numbers to the user's information that can only be decoded/accessed by an encryption key possessed by its intended recipient. Such information is unreadable and useless for anyone whom it's not meant for. Simply put, SSL locks the information in-transit to keep it safe and secure for its legitimate user.
Getting noticed by Google!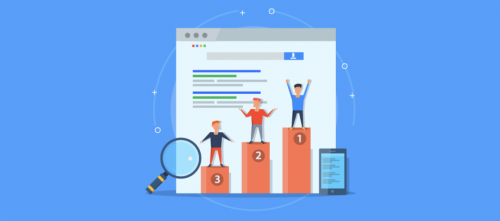 In 2018, to ensure safer browsing, Google decided to flag all the websites without SSL Certification and started warning all visitors on the "just HTTP" websites that they're not safe or secure. Though the 2014 algorithm update already announced HTTPS as a ranking signal, it has ever since affected SEO rankings in the same way. 
Google is the most used search engine and with extra efforts, it makes sure to retain this position. Since Google only supports encrypted pages, you need an SSL encrypted website to get noticed by google. This will eventually lead to increased web traffic and better business results. 
Identity authentication and Consumers trust
A proper SSL Certificate adds to actual encryption for providing authentication at both ends.
This means you can be certain that the information you're sending is not going to be stolen
or manipulated by an imposter along the way but is going straight to the right server. This is
important as data passes through several computers before reaching its ultimate
destination and any such computer can trick users to send their sensitive information by
pretending to be your website. The only way to avoid this is through a trusted SSL provider
or certificate authority such as Certera.
Indicators such as a padlock, green bar, or HTTPS in the URL visually deliver to the visitors that their connection and information is going to be safe here. This boosts the website's credibility, consumer trust, and conversion rate as people would rather buy from an authentic website than a non-secure one. 
Protection from Phishing and Cyber Attacks
As the internet's user base expands, a drastic increase in the number of cyber-attacks and innovative security breaches is observed. Attacks such as MITM or Phishing can do irreparable damage to your online presence. Phishing involves cloning or impersonating your website usually by a link sent via email that directs the user to their own website. 
If your website is SSL certified, it is nearly impossible to clone such a site. Therefore, visitors at a secured website are far less likely to fall prey to phishing attacks as they'll be looking at trust indicators such as a green address bar. 
PCI Compliance
An online business accepting debit/credit card payments needs to have proper encryption with at least a 128-bit SSL certificate to comply with the Payments Card Industry (PCI). It is mandatory to have an SSL Certificate from a trusted source for your website according to the PCI standards. 
PCI puts forward that such websites must use the appropriate strength of encryption before they take card payments. PCI guidelines also direct such websites to have a private connection where customers can enter personal information without hesitation. Thus, acquiring an SSL Certificate secures and enhances your online business. 
Conclusion
Investing in your website's online security is the first and the most important step you should take to develop a successful online ubiquity. 
---
Interesting Related Article: "Why SSL Certificate Chains Matter and How to Use a Threat Intelligence Platform to Validate Them"