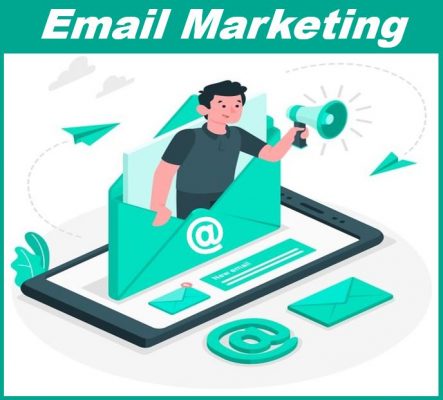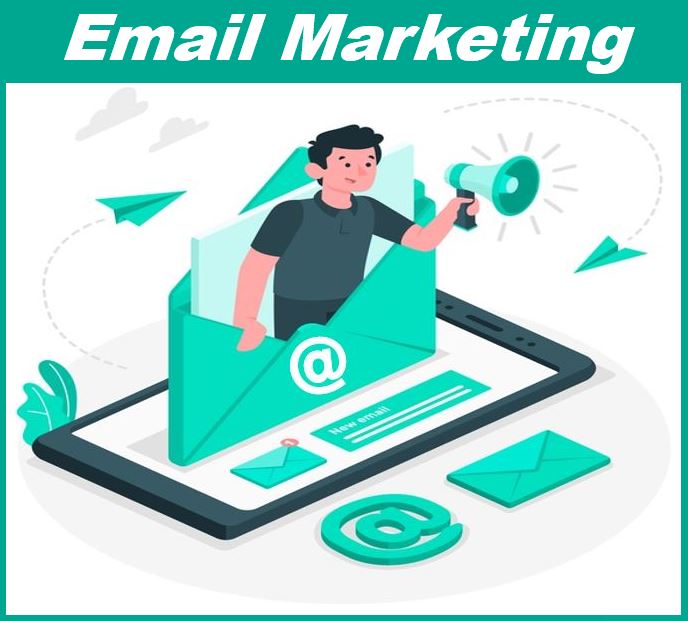 You may have heard people saying that email marketing is dead. It cannot be more untrue. You see, 40% of B2B marketers believe that email newsletter plays a major role in the success of their content marketing efforts. But that's not it. You see, millennials are always glued to the screens of their smartphones. And so, it is not a surprise to know that 73% of them actually prefer businesses to communicate with them via email. Considering these statistics, it's clear that email marketing is still a powerful way to get leads.
Email marketing is one of the most cost-effective marketing strategies that can be easy to manage, and allows you to establish a direct contact with your customers. For this purpose you can always use email marketing software tools like GetResponse or ConvertKit.
5 Benefits of Email Marketing
There are multiple benefits of email marketing that you cannot ignore. And who better to know this than my friend who was quite skeptical about it at first. However, I was able to convince him to at least give it a shot and he did. Thankfully, he was subscribed to the Cox internet which made it easier for him to track the results and boy was he surprised to see how effectively it was working. His business is now growing exponentially. With that said, let's now shed some light on all the amazing benefits of email marketing, and who knows, your business might as well skyrocket too, giving you some juicy profits.
#1. Let's You Create Personalized Content
With the help of email marketing, you will be able to customize your campaigns as much as you want. It will also become quite easy for you to create targeted content. When it comes to personalization, it can be as small as including the name of the customer in the email. Also, you would be able to create individualized content based on audience segmentation which will enable you to send the right emails to the right people. This will also allow you to add variations to your emails. It is highly important if you wish to send them to people located in different geographical regions.
#2. Boosts Sales
One of the major benefits of email marketing is that it has the tendency to boost your sales. In fact, 59% of the marketers have said email marketing to be the biggest source of ROI. This proves just how efficient this tool is. Email marketing can be used to let people know about all the latest products and services. Plus, you can encourage your customers to purchase after they have abandoned their cart. You can do that by giving them a special discount. You can also make use of email marketing to automate part of your sales process. This will increase the chances of sales significantly.
#3. Allows You to Obtain Customer Feedback
You have to be mindful of customer experience if you want your customers to continue to engage and purchase from your brand. Email marketing can help you out in this regard. For instance, you can send customer satisfaction surveys to get customer feedback via email campaigns. This is also one of the ways to find out your Net Promoter Score. This score will help you determine how many of your customers are your brand ambassadors.
#4. Ensures Effective Communication with Your Audience
It is highly important to make efforts to improve communication with your audience. This is because when the audience feels they can talk to you, they are likely to become more loyal to your brand. Email marketing is without a doubt one of the most effective ways to reach out to customers and to make them aware of all the latest things that you have been working on. You can also build hype for your upcoming products. At the same time, it is the best way to connect with your brand ambassadors.
#5. Enables You to Launch New Campaigns Easily
Traditional marketing campaigns usually take both time and effort in order to execute them successfully. Plus, it takes months to plan and organize. But even then, you are never quite sure if people will be able to see your campaigns at the right time. However, with the help of email marketing, you can create and launch a new campaign in a jiffy as it doesn't take much time in planning. Also, you will be able to ensure that the audience sees the email at the right time.
Conclusion
Email marketing was and is still a pretty effective way to reach out to both your loyal customers and potential buyers. This is the best way to engage your audience and let them know about all the latest developments in your business. Plus, you can brief them about new products that you are planning to launch soon. It will help you create some hype, making people eager to try it out. Therefore, if you are running a business then consider giving email marketing a chance, and who knows it might just help you with generating more sales.
---
Interesting Related Article: "What is email marketing? Definition and examples"