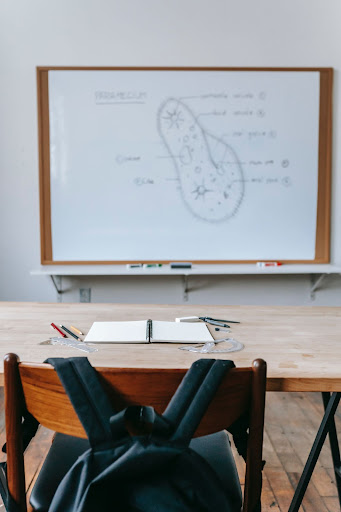 It cannot be denied that Singapore's school system is one of the best in the whole world, if not the best in Asia. This education system – prioritising the science curriculum – is responsible for Singapore's economic success story, transforming the country from an underdeveloped one to an economic frontrunner. The science curriculum itself is the best all-around at all levels from preschool up to university. However, a high-standard science curriculum also means not all students will be able to cope or keep up, necessitating some parents to search for the best science home tutor services.
Science is a priority for economic development
Despite being a former colony, Singapore has become a world leader in education, surpassing most countries in North America, Asia, and Europe. The country's government sees this as a necessity because it views education as an ecosystem that thrives at the forefront. Education has become Singapore's achievement of its development vision. A system that encourages creativity, innovation, flexibility, variety, and lifelong learning has made Singapore students to be miles ahead of other countries and international standards.
The science curriculum focuses on specific problem-solving skills and subjects
The Singapore school system encourages its teachers to focus on project work and creative thinking. Thus, the result is that students get to be equipped with knowledge on important subjects and particular problem-solving skills. The goal of science teaching is to provide students with practical skills and knowledge that aids in helping solve challenges in the real world. It also promotes student performance, wellness, and teaching less while learning more through discovery, project work, and experimentation.
Variations of learning pathways
Singapore's science teaching is designed to provide students with a variety of learning preferences and outlooks. Part of the assertion in the science curriculum is to encourage students to maintain a range of excellence while finding their passion and climbing as far as they can. In the science-differentiated learning pathways, it is accepted that each student learns differently and has specific strengths. The somewhat tailored system promotes various learning capabilities to encourage each student to achieve their best at their own pace, ensuring that each student gets equal opportunities in the real world.
Precise science goals
One distinctive characteristic of Singapore's science curriculum is its clear identification and articulation of the desired results of science education. This streamlines the creation or reform of science curricula, the adoption of various pedagogies, and ensuring high levels of professional development and preparation of teachers. Thus, these goals promote a connection to the national economic development vision.
Promotes a conducive culture
In the present Singapore science curriculum, parents are encouraged to play an important role in their children's education, praising more on effort because all kids deserve to be considered equally smart. Despite this, students are still held accountable for their own success and strategic or scientific thinking with practical application. And although it is the student's responsibility to succeed, parents can also sign up their children for science home tutoring outside regular school hours. 
Private home science tuition can provide the balance
Whether to provide extra learning and knowledge or to catch up with the difficult pace of classroom lessons, private home science tuition can provide high-quality and experienced-based science tutoring across multiple levels. Professional tutors are trained and have the experience to identify a child's weaknesses and develop strategies to improve them. These tutors are more than qualified and committed to helping students learn scientific concepts and problem-solving according to their own pace and learning styles. These qualified tutors are also MOE- and NIE-certified and are specifically trained to teach students in their own subjects using the MOE syllabus and examination criteria.