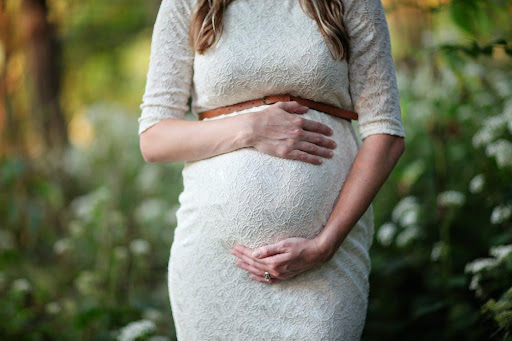 You're not alone. Thousands of people around the world have used surrogacy to expand their family. Surrogacy Georgia is not just for celebrities; it's for everyday people like you and your partner who want to become parents.
The most important thing is to find a good agency and clinic that provides the best services. This article offers tips for prospective parents who want to start their journey with the Surrogacy Agency in Georgia.
World Center of Baby Agency offers an excellent surrogacy program and a chance to fulfill your dreams, with its straightforward and easy-to-understand Georgia laws.
#1 Easy-to-understand Georgia laws
Georgia is one of the few countries in Europe where surrogacy is legal. With established laws surrounding surrogacy and using egg donation, sperm donation and other assisted reproductive procedures, Surrogacy Georgia offers couples from all over the world safe, legal and accessible ways to start their families.
Legalized since the 1990s, Georgia has fostered a positive environment for couples who want to start a family but can't do so naturally.
#2 Surrogacy cost in Georgia is amongst the most affordable
Georgia is considered one of the most affordable places for surrogacy in the world. With no additional or hidden costs, it includes all fees—from beginning to end—for intended parents on their journey through surrogacy.
The cost of surrogacy in Georgia depends on several factors. These include the clinic or agency you choose. The World Center of Baby provides every service needed for a successful surrogacy journey, from IVF treatment to egg retrieval and embryo transfer—and your legal expenses are included. Surrogacy cost in Georgia is some of the most affordable in the world!
#3 The surrogate mother has no legal rights or genetic link to the baby
Surrogacy laws protect a newborn by granting the intended parents paternity and maternity rights. In Georgia, only gestational surrogacy is allowed. In this arrangement, the surrogate mother is responsible for carrying a child to term and giving birth. However, another woman provides an egg or embryo that will be used during pregnancy. The surrogate mother is compensated for her time and trouble, but she has no legal rights over the child once it is born.
#4 We will find you the best possible match for your surrogacy and egg or sperm donation
As a leading Georgia surrogacy agency, we have comprehensive surrogacy services throughout the world. We use in vitro fertilization with donor sperm and/or eggs to help our patients achieve their family dreams. Doctors at a surrogacy agency narrow down the eligible candidates through extensive health screenings, psychological evaluations and family interviews. Women between ages 21 and 41 who meet certain criteria are then matched with intended parents.
#5 We have helped 170 parents by giving them healthy children
Surrogacy Agency in Georgia has a long experience in the field of surrogacy, egg and sperm donation. We offer our clients full support throughout the entire process. A qualified genetic counselor will assist interested couples with their journey and acts as a link between you and our clinic's medical staff. You may meet with one of our specialists before proceeding to determine if surrogacy is right for your family. If a match is found and all parties agree to move forward, the surrogacy process will begin.
Our surrogacy agency in Georgia offers comprehensive services. We help everyone achieve their goal – be it surrogacy, adoption or embryo transfer. Our lawyers and psychologists are ready to assist you in answering all of your questions. We will provide professional guidance so that you can be confident in our help and support with surrogacy agency in Georgia.
---
You may be interested in: Is Vasectomy The Right Decision For You?