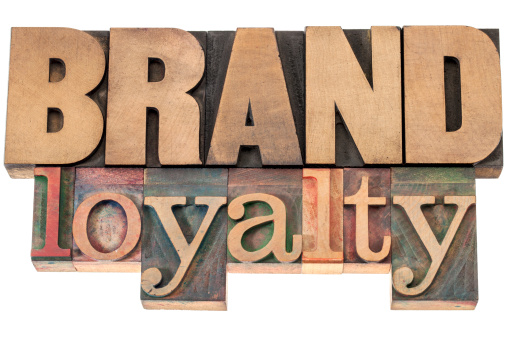 As a brand in this century offering one kind of service or another, loyalty programs are a must-have for you. However, many brand owners today do not have these programs as they feel these programs are useless or believe they already make enough sales. However, if you belong to any of these schools of thought as a business owner, you need to be re-educated, as these are completely false. 
According to HBR, companies with successful customer loyalty programs increase revenues up to 2.5 times faster than competitors and generate 100 to 400 percent higher returns to shareholders.
Regardless of how much sales you already make, there is always room to make even more sales and become even bigger than you ever thought possible. Again, these programs are not always directed at making sales, as other aspects of your business need extra effort. 
If you do not have loyalty programs as a business owner, here are five reasons you should consider creating some:
1. Increase Sales
Of course, one of the most important reasons brands create loyalty programs is to increase overall sales. discount codes, coupons, bonuses, and extras have influenced customers' purchasing decisions over time. No matter how small, these promotions help consumers to save up some cash and make certain products even more affordable, and that's a chance no consumer wants to miss out on. Due to this, consumers are even more motivated to spend more depending on the type of program, as more purchases usually equal higher discounts. 
If you choose to offer some benefits as a method of your loyalty program, then remember the rule of 3 purchases: the study by Yotpo showed that 88% of consumers agree that they need to make at least 3 purchases to become loyal to the brand. So, better to avoid offering one-time benefits. They may not be as effective as continuous discounts or long-term bonus systems.
2. Retain Customers
According to the Zendesk Customer Experience Trends Report, 75 percent of customers make purchasing decisions based on their experience with a brand. With a good and competitive program, retaining consumers with prior experience with your brand will be easier. Hundreds of other brands offer the exact services you offer. However, you can easily make a random shopper your loyal patron by offering competitive loyalty programs and amazing service. 
3. Attract New Patrons
It was discovered that many consumers are in the habit of surfing online for promotions and discounts offered by brands before deciding which one to patronize. Certainly, heaps of brands offer these discounts and promotions, and the competition is tight among them. On the other hand, your brand, which does not even have a single promotion, might not be among the competition, regardless of how top-tier your service is. Recently, brands have had to go the extra mile to show shoppers how much they are needed, and these loyalty programs are an effective way of making that known. However, new shoppers will hardly consider brands without any shoppers as nothing motivates them. 
4. Improve Customer Loyalty
There are different types of loyalty programs for different audiences. There are welcome bonuses offered to first-time partons, welcome back discounts offered to customers who are shopping again, and even VIP bonuses for customers who have proven loyal over time. With access to these kinds of bonuses and discounts, it is only expected that these customers will keep looking forward to another shopping experience. 
While working on improving customer loyalty, keep in mind the recent study by Zendesk: it shows that price is still the top factor for customers to be loyal to brands. 62% of the customers who participated in the survey named the price to be an important factor, and the customer service goes in second place.
5. Encourage Customers To Try New Products
After releasing a new product or service, an effective way to get people talking about it or trying it out is to attach discounts and promotions to it. There are a couple of ways that brands can use to get customers to try out new products till they eventually fall in love with them. This can be by either bundling it with fast-selling products and offering them at discount prices or adding a juicy discount to the new products themselves.