Statistics show that in the United States only, people spend more than 2 hours a day on their mobile devices. Add the rest of the world and we can easily understand that in today's society, smartphones have become a very important part of our lives.
This is exactly why business should take advantage and be visible to customers at all times. Even though users tend to limit themselves to a few apps only, it does not change the fact that they still have to unlock, scroll, and take a look through their phones in order to find the apps that they are looking for. If you can find a way to "be in the way" and stand out through a well-designed app icon, then you have a great chance of improving your business and visibility on the market.
The only thing you need is a team of experts that will develop the best mobile application for your business. This can be the tricky part and it requires a lot of attention, even to the smallest details. However, no need to panic, as there are companies that can help you with that and deliver exactly what you need.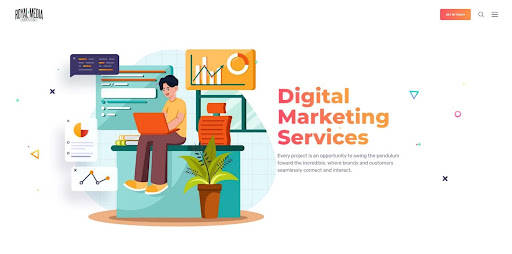 For example, a company that builds custom solutions and creates the perfect website, web platform or mobile application so that your clients can benefit from the best experience only. Through a team of experts, great communications skills and vast experience, they are able to scan through your business and create an app that is tailored to your needs only.
Nowadays, more and more small and medium sized businesses are following the mobile trend, as they have started to see that an effective mobile strategy involved far more than just a mobile-friendly website.
If you think about it, there are many small businesses that you interact with that have their own dedicated mobile app. They are way ahead of the game as they took the extra step and took their marketing to the next level.
With this in mind, here are the perks of having your own mobile app as a business:
1. It creates a direct marketing channel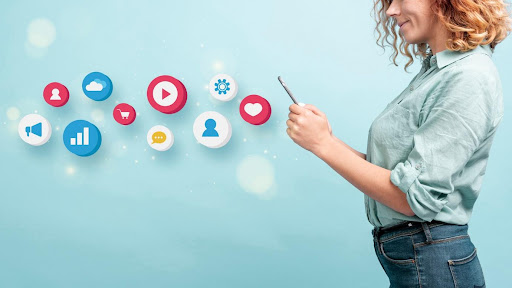 Companies seek to share their prices, general information, latest news and discounts, and many other to their clients as much as possible; this is exactly what a mobile app will provide: it will allow the users to have all the information you'd like them to know at their fingertips. 
You can get even closer to a direct interaction through push notifications, reminding them whenever it makes sense of your products, services or special offers. You can use different messaging platforms like Reteno in order to automate and personalize your mobile push notifications or even combine them with other channels (in-app messages, emails, SMS etc).
2. It adds more value
How about forgetting about that old point-collection card that most people lose and switching to a loyalty program that is present in your clients' pocket at all times? 
If you make it possible for your clients to collect their rewards through a mobile app, you will immediately notice more downloads and return customers.
3. It builds both brand and recognition

As a business, you understand how important brand awareness is. People tend to leave the shopping cart empty when they are not acquainted with a brand. They simply do not trust that what they pay for is what they get.
However, that can change through an app. Create a mobile application that is stylish, functional and informative and add features that your customers will love. At the same time, keep it well branded and beautifully designed and your clients won't be able to keep their eyes off of it, nor their credit cards away.
It is well known that as a business, you get truly noticed after being seen approximately 20 times. The more often you get your customers involved and active with your app, the sooner they will feel like buying your product or service, as they will gain trust and feel like they know you. 
Royal Media can help here, too, as they are focused on creating a relationship between your business and your clients. Dedicated to their work, they create and handle both the development of your app and the overall brand so that your message gets to your clients exactly as it should.

4. It improves customer engagement
As a business, you can't wait to see the engagement rate as high as possible, the conversion rate flying through the roof and refunds as low as possible. However, to achieve this, you must offer clients something that they can engage with. 
For example, add a messaging feature to your app and allow your clients to communicate with you. This will boost the trust clients have in you as a brand, as they will see that you are interested and active in helping them. 

5. Increase customer loyalty
One of the most important reason why you should build your own app is customer loyalty. With all the noise that surrounds us, starting from roadside banners, billboards, and flashing signs to Facebook Ads and email marketing, we tend to lose our impact because of the high amount of advertising that is surrounding all of us. It is time to make a true and sincere connection with your customers, showing them that you are interested in more than making conversions, you want them to be happy. 
Looking towards the future, it is crystal clear that a mobile app is mandatory to any business. Even more, through a company such as Royal Media Ltd., which knows exactly what customers need due to their experience in the field, you have the chance to take your entire activity to the next level.
---
You may be interested in: Why You Need A Customer Loyalty Program And How To Build One