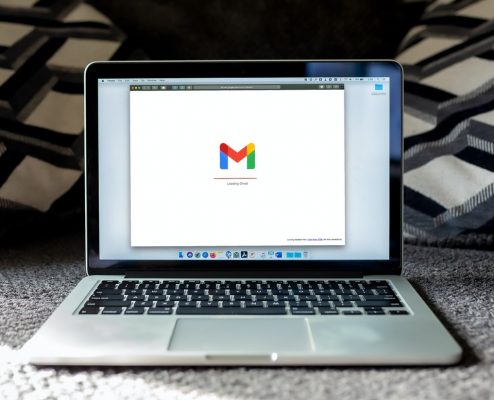 Getting time-sensitive documents into the hands of your recipient is priority number one when deadlines must be met or when negotiating an important deal that requires an urgent answer. 
And finding the right method for transferring documents through a speedy process should also include secure connections that you don't have to second guess. While email is still used for sending and receiving documents, consider the benefits of using Gmail as your best option for faxing.
Check out these five reasons you should fax by Gmail versus traditional faxing.
1. It's Cost Efficient
If you have a Gmail account, you're already one step ahead in being ready to start using the fax service. Choose a provider, such as MyFax, and you can send fax from Gmail from anywhere in the world with an internet connection. For a nominal fee of just a few dollars, you'll have access to features like sending and receiving important documents without having to purchase a fax machine, toner, and paper that's required with traditional faxing.
To send a fax from Gmail, you'll need to select a phone number through your Gmail account and make sure any recipient has your new fax number if you plan to receive faxes as well. Enjoy the added savings of Gmail faxing without having to pay for long-distance phone calls or telephone service. With no contracts, paper, or fax machine leases, you can scratch that office expense off your list this year.
2. There are Countless Time Management Benefits
The convenience of being able to send fax from anywhere is one of the top advantages of online faxing; it's like having a portable office at your fingertips. And no matter whether you're caught in traffic or working overtime at home, you'll never have to worry about missing important communications. Online faxing also eliminates the need for postal mail and busy phone lines that traditional fax machines often encounter. The solution also allows you to answer inquiries within minutes. Indeed, online faxing is one of the best time management tools we have today.
3. You'll Have Safe and Secure Communication
Keep in mind that you'll want a safe and secure portal for sending and receiving faxes. The good news? Gmail provides superior security when it comes to keeping your information safe—and you can rest assured knowing your documents are kept confidential. In particular, Gmail uses encrypted security features that match the same protocol as financial institutions. You can feel comfortable knowing your data is protected with the same high-security measures that banks use for financial transactions. When considering the process of sending and receiving faxes through Gmail, you don't have to worry about documents being lost through the mail. Furthermore, online faxing eliminates the possibility that sensitive information could be seen in documents resting in the tray of traditional fax machines.
4. The Practice is Environmentally Friendly
Faxing with Gmail is also an eco-friendly option that allows you to ditch the need for paper or toner with your traditional fax machine. Consider the costs of extra paper and toner in addition to the cost of having a traditional fax machine and you'll realize the added benefit of using this environmentally friendly option for faxing.
5. Storage is Paperless
Some fax services offer unlimited storage options depending on the plan you choose. Consider how much you will be faxing every month when choosing your plan and save money with a basic service if you only fax occasionally. Your storage in online faxing is maintained through cloud storage, so there's no need for paper. However, you'll have the benefit of reviewing documents and can still retrieve stored items to print if you need to.
You'll Love How Easy It Is
Consider these reasons for using Gmail faxing versus traditional faxing and you can start enjoying the benefits of online faxing right away. Faxing through Gmail is simple and only requires a Gmail account, fax service, and a phone number where you can send and receive faxes. Enjoy the savings that online faxing offers when you give up the expense of traditional fax machines and never miss another important communication!
---
Interesting Related Article: "What Are the Benefits of Online Faxing Services?"