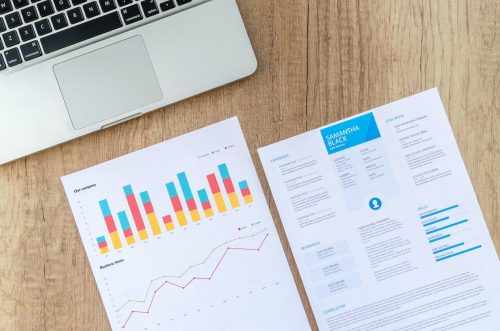 In today's world, a brand needs an online presence to survive. This can be achieved in two ways. Either through a digital marketing company or by hiring an in-house team of experts. In this article, we will discuss why you should choose the former.
#1 Ensure Social Media Growth and Presence
Social media is a great way to build brand awareness and loyalty, and it can also help you connect with influencers in the industry who might be able to spread the word about your business.
In fact, social media has been shown to increase traffic to websites by up to 60%, so it's not surprising that so many small businesses are looking for ways to use this channel effectively.
However, while most marketers understand why they should have a presence on Facebook and Twitter, they don't always know what they should do once they sign up for an account. That's where the digital marketing company comes in. 
From devising a sure-to-succeed strategy to developing the content itself, the agency can do it all on your behalf. It will also tell you when to post your content, what type of influencers you should work with, which platforms to expand to, and so on. You can trust these agencies with your social handles and watch them grow your brand's social media presence.
According to Statista's data insights, global social media ad spending crossed the $180 billion mark in 2021. In the next five years, this spending will double. Thus, it goes without saying that social media is one of the most influential marketing tools at your disposal right now.
#2 Ensure Successful SEO Strategy
SEO is the process of improving the visibility of a website or a web page in search engine results. SEO is a great way to drive traffic to your website. However, SEO is not just about optimizing the content on your website but also about creating backlinks to your website. 
To ensure that you have an effective SEO strategy for your brand's online presence, you need to work with a digital marketing company that has expertise in this area.
The agency can help you list at the top of search engines through proper keyword research and search engine optimization link-building strategies. You can also expect a lot of organic traffic this way as long as your web pages have relevant keywords and external links.
The digital marketing team can also work with you to develop content for other websites where your website URL will act as the external link. Such link-building strategies are vital in today's competitive business environment.
#3 Help You Connect with Influencers
Influencer marketing is a strategy that allows you to tap into the power of social media. Influencers are individuals with large followings on social media platforms such as Instagram, Twitter, and Facebook. They are typically considered celebrities or popular people in a given field. 
By collaborating with an influencer, companies can generate buzz around their brand while also finding new ways to connect with their target audience.
When working with an agency, they will be able to connect you with potential influencers who match your business goals. This can help increase sales and awareness for your company's products or services by leveraging the reach of these influential individuals online through sponsored posts or mentions in other content created by them.
Connecting through sponsored content has been proven effective when it comes to increasing visits from both new customers as well as returning visitors. The agency you work with will take note of that and will make sure you work with influencers only when you need to. That will ensure you're not overspending on any marketing campaigns. 
Grand View Research reports that the global influencer marketing platform had a market value of over $10 billion in 2021. As more and more businesses are investing in this market, its value will only grow. Unless you, too, are doing the same, you're going to miss out on a lot of marketing opportunities.
#4 Help You Create Trendy Content
A digital marketing company will help you create content that is relevant to your audience. This means they can help you create content that is shareable, well-written, and consistent with your brand voice.
It's important to note that digital marketing companies can create trendy content because they have access to the latest trends in social media channels like Facebook and Twitter. They also have access to data about what types of posts perform best for different industries so that they know what kind of content will resonate with your customers.
#5 Can Design You an Amazing Website
Websites are the first place that people go to learn about your brand, so your website design must be attractive and easy to navigate. Your website should also be consistent with the rest of your marketing materials so that visitors will have a seamless experience when they come across other elements of your branding. 
A digital marketing agency can help you create an amazing website at an affordable cost, often including free hosting. Even if they are not the ones developing the website, they'll still connect you to someone who can but will make sure it's SEO-friendly and optimized according to your needs.
According to Appinventiv, the average cost of developing a website is between $12,000 and $150,000. The cost varies depending on the features you want on your website. The amount you pay is divided between the design itself, the front-end development, and the back-end development.
As you can tell by now, working with a digital marketing agency to improve your brand's online presence has several benefits. Thus, you can rely on them if you ever need such services.
---
Interesting Related Article: "4 Essential Marketing Tips for Small Businesses in 2023″