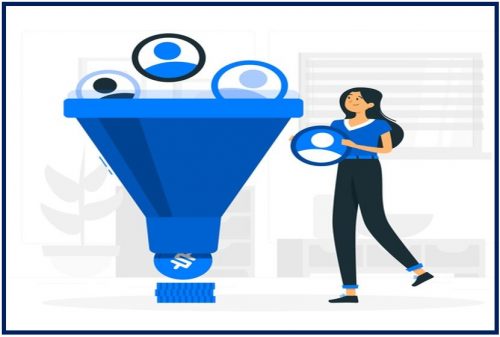 Building an email sales funnel that converts will help you become extremely rich. You can focus all your attention on driving traffic to your site once it's ready, but make sure you don't leave money on the table.
You must turn as many subscribers as possible into customers, which is easy if you get more people to give you email addresses + improve your funnel. Let's discuss a few ways to achieve your desired results.
Improve Your Opt-In Offer
When you're learning how to build an online business, gurus tell you to offer basic ebooks in exchange for email addresses. It's hard to build a large list if you offer things like 'Top 10 Mortgage Renewal Tips' PDFs.
People expect something worth a decent amount of money before they'll hand over email addresses. Free software, phone consultations, and discounts work well. Test a few things until you see your conversion rate shoot up.
Focusing On Your First Email
It's crucial to focus on your first email when you're perfecting a sales funnel. Clover Mortgage company brokers will want subscribers to open multiple emails, which won't happen if they don't like the first one.
Maybe they'll ask people to reply with a question related to mortgages. If they get a personalized reply, the company will seem very credible. Always respond to your subscriber emails, especially if your products are pretty expensive.
You Should Segment The List
Most autoresponder companies let you segment your list these days, but certain providers offer more options. You can't send the same emails to every subscriber, or you'll ruin your conversion rate and scare people away.
Once someone becomes a customer, you can usually promote more products. Some subscribers might be interested in X, but won't want emails about Y. If you spend time segmenting your list, it will pay dividends in the future.
Your Emails Should Be Shorter
Most subscribers won't reach the bottom of your emails if they're too long, but they will read short ones. You need to ensure your emails are concise, but you won't find success by deleting a few hundred words.
Short emails still need to be packed with excellent copy, so it's worth learning about copywriting. When people see you've sent them an email, you want them to know they'll be able to read it in less than 30 seconds.
Talk To People Like A Friend
Most people won't buy a product recommended by a stranger, even if it's a good deal. You need subscribers to think of you as a friend, which involves more than calling everyone by their first name in your emails.
Write emails like you're talking to a friend. If it's too hard, imagine you're writing to a friend in real life when you compose them. It shouldn't take long to write new ones for your sales funnel.
More Money From Fewer Subscribers
Who wouldn't want to make more money from fewer subscribers? Once your email sales funnel is complete, you'll be able to focus 100% on driving traffic to your website.
---
Interesting Related Article: "Email Marketing Funnel: 11 Mistakes Marketers Make"