Free online slot games have taken the world by storm and don't seem to let go in the foreseeable future. Anyone who wishes to take a break from the usual daily activities can easily find free slots on multiple platforms on the web.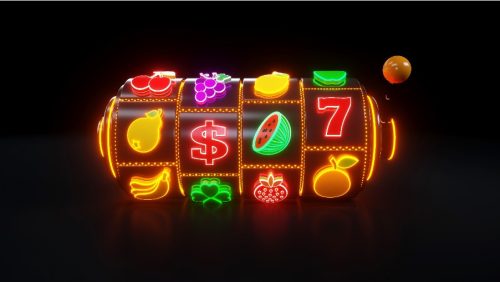 Some players might get so engaged in these free games and suddenly realize they could start their own free slots business. However, to make that happen, one has to take care of several crucial things. Here are some basic steps you need to take if you want to build a career in the world of free slot games.
1. Secure a Budget
No matter what kind of business you are starting, the first thing you will need is a lot of money. This is particularly true when it comes to something such as free online gaming. Whether it is free slots, Bingo Blitz, or any other game type, you will have to secure enough funds to cover the startup expenses.
Even if you're an expert in programming and website development, this kind of business demands other professionals as well. For example, you'll have to turn to renowned software providers to power your game portfolio, and rest assured they won't do it for free.
2. Create a Business Plan
If you're serious about the free slots business, the next step after securing the funds is to create a business plan. This plan should include all the information about your future business, the actions you should take, a rough cost estimate, and an approximate timeframe of the project completion. It should cover everything from legal moves such as obtaining a license up to the tiniest details like what color the 'sign-up' button is going to be.
Remember that it is crucial for this plan to be created with absolute precision. Therefore, unless you already have a career in this niche, it's best that you hire a professional to do it for you.
3. Invest in Software Providers
Nowadays, there are thousands of free online slot games available online. However, once you start playing them, you'll quickly realize that some are much better than others.
The quality of free slot games mainly depends on software providers who create them. If a provider is known for staying atop of the entertainment industry for years, it means it produces high-quality games players love and praise.
So, if you want to start your free slots business on the right foot, you'll have to partner up with some of the household game developers and secure the best free slots titles for your new gaming platform.
4. Envision Website Design
While you might think that it's enough to provide engaging games and seal the deal, this is not how starting a free slots business goes. Remember the reason why people love playing online slots in the first place — along with the reasons found here, it's due to amazing graphics and interesting themes followed by eye-catching design.
With this in mind, why do you think someone would start playing free slots on a website that isn't visually appealing and neatly organized? Just like the free slots you offer, the overall look of your website should entice players into checking out the site's main content.
Once again, you'd want this done in the best possible way, so an expert in web design is a must for reaching ultimate success.
5. Select a Marketing Strategy
Finally, once you've created an attractive site and got hold of the best free slot games by renowned software developers, it's time to launch the platform. Still, you'll need to complete one more step to set your business in motion.
The internet is flooded with free slot games and websites providing them, and to outshine the existing free slots platforms, you need a good marketing strategy. With proper advertising, you'll soon start attracting players, and if you haven't skipped step three of this short manual, your game portfolio should be exceptional.
Once players discover a new website offering fantastic free slots, you'll no longer need any marketing specialist, as word of mouth is the best advertising you can get — and you won't even have to pay for it.
---
Interesting Related Article: "How to Play Online Casino Slots: 5 Important Things to Keep in Mind"