Sir Richard Branson, renowned British entrepreneur and philanthropist and founder of the Virgin Group, is known for his many words of wisdom on business, success, and life, which he shares in his books, speeches, and presentations.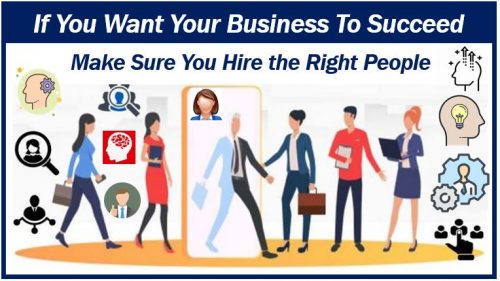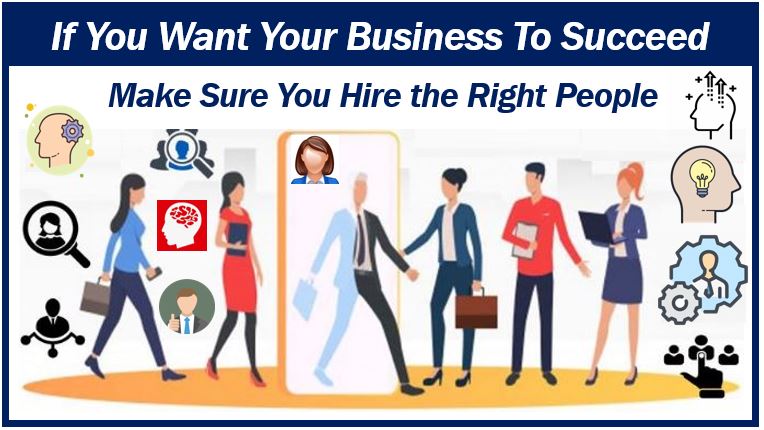 However, there is one quote he made, which many organisations and leaders are heeding: "Clients do not come first. Employees come first. If you take care of your employees, they will take care of the clients."
This quote perfectly exemplifies the importance of taking care of your employees. They are your greatest asset that can make or break your business.
As assets, you can increase your employees' value by investing in them. And this is where implementing the right talent development strategies can help you.
Talent development means capitalising on the strengths and abilities of employees to help them become stronger and grow within an organisation.
With the right talent development services and strategies, you can build your people in line with your business goals and plans. As a result, aside from having competent and reliable employees, you will find it easier to retain them and increase their loyalty.
Moreover, your talent development programmes can help you attract more qualified candidates to join your team.
All these will enable you to run a better, more successful business this 2021 and in the years to come.
Strategies for Developing Employees
For a talent development programme to work, you need to have the right strategies and know how to implement them within your organisation correctly.
Below are the five best strategies and practices that can help you have a successful talent development programme:
1. Setting programme objectives in line with your organisational goals.
Talent development programmes are all about supporting your employees' needs to acquire new skills and build them to become leaders in the future. Although this is an essential goal, it is also important that you don't forget about your company's objectives.
Because of this reason, when setting your talent development programmes goals, you have to align them with your organisational mission and objectives.
Study your company goals as you establish your programme objectives. Develop a clear-eyed vision of your organisation's future and map out a route that takes your employees from one level to the next and also enables them to work on your business goals.
By aligning your company goals with your programme objectives, you can also expand your culture-building efforts within the workplace.
2. Focusing on essential skills and competencies development.
This 2021, addressing and closing the skills gap is the goal of many companies. This is a strategy that you will also do well to implement in your business.
Look for opportunities that will enable your employees to develop power skills and competencies that can help them anticipate and survive any changes in their work. Ensure these opportunities allow them to achieve their personal and career goals as well.
Emotional and cultural intelligence, cognitive flexibility, and self-mastery are some of the essential skills you should help your employees develop this year.
In terms of competencies, prioritise analytical thinking, innovation, adaptability, and communication.
Bear in mind that providing your employees opportunities to build these key skills and competencies will not only boost their productivity and performance; it will also foster a culture of agility in your workplace.
3. Blended coaching and training opportunities.
Career coaching and training employees are two strategies that help employees develop the skills, competencies, and confidence they need to work on their career goals.
With the current pandemic, it is not possible for most employees to join instructor-led classroom training or meet with career coaches personally regularly. Because of this reason, you have to consider providing their coaching and training opportunities virtually and through physical learning.
Implementing coaching and development programmes that take place in virtual classroom settings or through video conferences make it easier for employees to have access to them. The flexibility this approach offers can encourage workers to benefit from them.
However, in-office development opportunities are also important. By having a coach visit the workplace to initiate activities, which can supplement virtual meetings or sessions, you can help boost the progress and success of your learning programmes.
Additionally, giving employees the chance to manage projects, take on other roles or responsibilities, run meetings, and work with or as mentors are also effective in-office talent development strategies.
4. Prioritising workplace wellness.
Whether you are managing a physical workplace or a remote one, or both, the current pandemic still affects various aspects of work and life.
The lack of one-on-one socialisation with their co-workers, in particular, has affected the productivity and performance of many employees, causing burnout. Even if they are inside the office, with physical distancing and crowd management still recommended practices, social engagements are still limited.
As part of your talent development programme this year, provide employees with sufficient workplace wellness resources.
This should include offering virtual coffee meetups and providing employees flexible, affordable, and useful health and wellness programmes and resources.
Organisations that create customised ongoing wellness programs aimed at helping employees build meaningful connections outside of work are in a better position to produce a healthier and happier workforce, one that will stay with your company for many years. 
5. Measuring and evaluating results.
Assessing how effective the learning experiences you provide are is also crucial in implementing a talent development program that works.
To ensure your talent development programme is on track, measure and evaluate all development activities regularly.
You can do this by:
Obtaining feedback or reactions from the participants. This involves asking them if they find the learning opportunity useful, relevant, and engaging.
Conducting learning checks to find out if the participants have acquired the knowledge, skills, and attitudes your programme is supposed to provide.
Considering your employees' behaviour during and after each learning opportunity by assessing how participants are able to apply what they learned to their job.
Evaluating whether the targeted outcomes are achieved.
Collecting and evaluating qualitative and quantitative data on your talent development programme will allow you to gain a clearer picture of your returns on investment.
Aside from getting feedback from the participants, you will have to use more formal evaluation tools, such as self and supervisor pre- and post-assessments of competency, training needs assessments, program learning checks, and learning transfer checks.
Your recruitment and retention data can also give you a clear idea if your talent development programme is working or not.
Talent development programmes engage and motivate employees. They also help create better, more career opportunities for them. Lastly, they allow you to keep your top talent longer.
These benefits are great reasons to focus on talent development programmes in your company this year.
---
Interesting Related Article: "How to Make Your Employees More Productive"