Whether you want to start an enterprise or you are a budding entrepreneur, you need enough funds to maintain and run your business. Regardless of where you are in your startup, capital is crucial to fund your venture or even pay some of the extra costs like labor or lease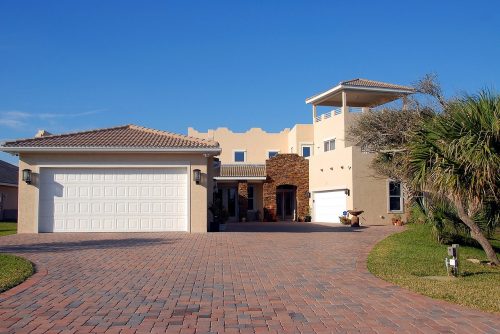 Why should you sell your house?
Maybe if you find it difficult to convince an investor of your business idea, you can personally fund your business venture. Besides, that gives you 100% control of your enterprise.
You can use your savings or sell possessions like your car or house. Credit options like loans can come up with high interests. You don't want to end up using your profits to service a loan.
It is good to know the number of proceeds you need to counter any risk and properly budget on it. Thus, here are some things you need to consider before selling your house to fund your business:
The Business
When you settle for a business idea or want to expand your enterprise, you must gauge if it is worth the cost. Sometimes, investors can give you a heads-up of your idea by their response. Investors have an interest in attractive business ideas. This will either secure you a deal to grow your business or give you pace on what to do.
Furthermore, investors get appalled by creative and innovative ideas. It will give you the confidence that you are on the right track and sell your home to fund your business. Remember, all you need is a profitable business that can be a huge success such that you can get another house.
Build and invest in your business so greatly that it gets you other properties. It is to avoid getting loans or selling another to fund the business. Personal funds demand accountability, don't end up broke and bankrupt.
House mortgage
In any case, most people own houses on a mortgage. If you owe the mortgage, getting an affordable house can be your best bet. It gives you an advantage over cleared mortgage as that forces you to rent your house out. Nevertheless, it would help if you weighed your house's financial stage to get the best option.
Repairs
To attract potential house buyers to your house, you have to upgrade it. Try to remodel and repair any damaged parts. However, this can be costly as you will need funds. So do your budgeting and go for affordable repair rates.
Furthermore, many people prefer ready-move in houses. You have to upgrade your house to the extent of getting extra cash to put into your venture. Either way, adjust the price to fit the state of the house.
House prices
Get to know how much you need your business, then research the house sale quotations in the market. The real estate market changes regularly and you have to stay to date with it to know your home worth.
Besides, it will give you insight if the funds you will receive will sort your business. In any case, a low-price house will not be worth a sale. It won't meet your business wants. Maybe don't decide on the selling price with your needs in mind. Be selective and go for the best rates that will give your home equity worth.
Additionally, a house is an asset that can take time to get the best buyer. Sometimes, selling it with urgency can make you settle for a loss. It can be a bad option to go for, but if you are confident in pushing through with the funds, sell it.
Effect on your life
Even after you sell your house, you need a place for your family to settle. It means you have to do a proper budget to figure out if the rent will surpass what you plan to get. Most rentals need a security deposit plus the rent, which can be expensive.
However, if you can afford the house movers fee and rental expenses, you prudent to sell. Ensure you have a solid business idea to pay you back the costs.
How to sell your house
Selling your house to fund a business is a good option. You are debt-free, 100% stake in the business and all the profit is yours to manage. When you want to list your house for sale, it can be a hustle to find the immediate right market. Here is what to do:
Get the right real estate dealers or online portals
Perhaps you consider established real estate dealers to do everything on your behalf. This will draw in potential house buyers for your property. However, the process can be long, high-cost and stressful. Especially since you will still pay for the mortgage as you await a buyer.
Home Buyers Agencies
Agencies such as We Buy Any Home allows you to sell your house in a fast, guaranteed and safe way. They will speed up the process of selling your house for you at your convenience with zero legal fees. Besides, they buy your house within seven days.
They have good cash offers for homes on sale that you can pick from, all this within your time frame. Furthermore, they are the UK's leading property buyers meaning you are assured of a secure and legal deal. They are the best preferable company. .
Wrap up
If you are sure selling your house and funding your business will improve your transactions, then go for it. Consider the factors above to help in your decision-making. However, you must have a proper plan and budget in case things go south. Find an affordable place to live too before investing your capital in your business.
You can sell your house quickly with the right agencies like We Buy Any Home and use the sale proceeds in your business. If possible, get a financial advisor to advise on good investments.
---
Interesting Related Article: "Home Selling: Easy Ways to Put up Your House for Sale Fast"