Moving is a stressful life event for most. For a business owner, that stress is multiplied tenfold, and the list of things to think about seems never-ending.
Moving your company could make business skyrocket, but there's still the ever-looming fear in the back of your mind – am I really ready for this?
Luckily, you just stumbled upon a foolproof moving guide that covers your most important needs. Moving your business shouldn't be a nightmare – you should look forward to the new opportunities an office move will bring.
If you follow these steps, you'll be ready for your project's next chapter.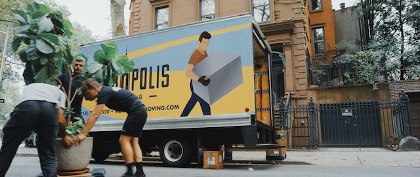 1. Leave Packing To Experts
Moving an office includes transporting documents and machinery your business depends on to thrive. Leave packing and moving to experts to ensure your office items are cared for professionally.
Trying to move your office alone or in the hands of your employees could result in back injuries, damaged machinery, and lost documents. Any technology vital to work, such as printers and monitors, must be carefully packaged and handled.
Get in touch with trustworthy mover companies, like movers Norwalk CT, to ensure vital technology and private documents are packaged and moved with professional care.
Let the mover company you choose know in advance what sensitive materials you need them to handle, and ensure they are experienced in office machinery packing and moving specifications.
2. Discuss This Move With Your Employees
Before your company makes a large move, discuss your plans with your employees to allow them to adjust their lives accordingly.
Some of your employees may follow your move and make a move of their own to live near the new location. Others may need to organize a new method or route for their commute. Still, others may decide to leave the company due to the inconvenience.
Make and communicate plans with your employees regarding how they can help on moving day, what materials they will be responsible for moving, and how they will be reimbursed for their time.
Remember, confidential documents should always be handled by management or a certified mover.
Communicate moving plans and expectations clearly with your team to ensure the process runs smoothly.
3. Plan Your Reopening
When you move your business, you'll have to do certain things all over again, like your opening and advertising. However, this doesn't only have to be a challenge.
Take what you learned from your first location opening to improve your reopening. Now might be your chance to earn a better reputation with your new community.
4. Connect With Neighboring Businesses
Reach out to local businesses with a small gift, business invitation, or introduction card.
Focus on connecting with neighbouring businesses to make new opportunities for them and for your business. For example, maybe your restaurant could be the go-to place to grab some lunch after people are done shopping at the store that's near it.
5. Communicate Via Social Media
Include your clients in your moving plans by updating them on your reopening, sending an official invitation to your new location and how they can find you now, and introducing them to the new opportunities your new location has to offer them and you.
Moving, An Effortless Change
A business move is a risk no matter what the circumstances are, especially when your means of income is also involved. You can't afford to leave anything to chance.
If you get every item in this list checked, all the most important company adjustments will be out of the way, and your firm can hit the ground running.
---
You may be interested in: Helpful Tips To Hold A Better Estate Sale