Christmas is an ideal time for someone to run smart and creative advertising campaigns to promote a business, product, and service, or convey a message in a more uplifting and optimistic tone. This is a festive season that most consumers have combined with shopping, endless hours in the market, gifts, and a mood for entertainment and fun.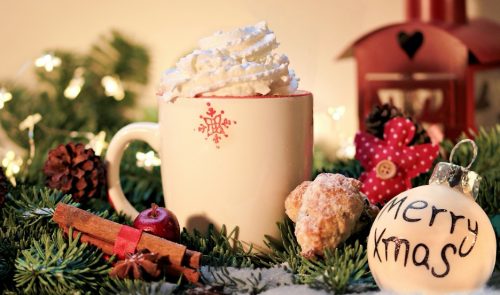 Creating a complete  Christmas digital marketing strategy is a very demanding process, which requires proper organization and planning. In the modern digital consumer environment that has now taken shape, with more and more companies turning to online sales growth and consumers forming queues in e-shops, competition is high and digital marketing is the best tool to cope.
It is no coincidence that big brands, such as Coca Cola, invest millions every year during this festive season to create an impressive advertising campaign, which will bring customers to the door and increase their sales. After all, many brands of this range plan months before their marketing strategy for Christmas and New Year, as they consider this to be perhaps the most important time of the year. Following this example, a business, no matter how small or large, even a casino can (and should) get into the mood of the day, wear its festive clothes, and of course, create an ideal atmosphere for consumers to reach as many people as possible.
1. Start early and invest in social media
Businesses need to gain customers over the Christmas season and increase their sales by building a strong digital marketing strategy, investing in social media, and even doing it early. Nowadays, consumers spend more hours than ever on social media, with new platforms such as TikTok constantly emerging, stimulating internet users' interest and creating new channels of communication for a company with the potential for new customers.
2. Decorate your logo
At Christmas, in addition to a tree, we also decorate logos. If you have a brand, a business small or large, or manage social media accounts, make sure you decorate accordingly. The most famous brands in the world invest in this practice, and during the Christmas period, they place a Santa Claus, a Christmas tree, some ornaments or garlands in their logos, thus giving a more festive note. This is a very simple and, at the same time, smart and practical move that will fully adapt a business to the spirit of the day. For example, a cafeteria serving its drinks in Christmas glasses or an oven wrapping the buns with colorful paper reminiscent of Santa Claus gifts offers their customers another experience, putting them in a thoroughly festive atmosphere. Update your company logos on all social media and, of course, on its official website so that digital visitors can also enjoy the festive atmosphere. After all, think that you also want to live in the spirit of Christmas, and such practices can certainly help.
3. Christmas #Hashtags
The social media, in which Christmas has its honorary year per annum, could not stay away from the day's climate. Simple use of the festive #Hashtags in your posts, enough to give a different note to your business's social media. Make sure you are informed about the trends and the most popular and timeless #Hashtags to offer corresponding content on social media. If you want to stand out, of course, make sure to adapt the #Hashtags of your business to a Christmas mood, or even create your own festive #Hashtags, asking social media users to spread them and contribute to the branding of your brand. This is a practice that consumers tend to appreciate, as they feel that they are part of a brand and that someone values ​​and shows interest in them. User-Generated Content (UGC) is precious for any business.
4. Festive but also … easy shopping
Online shopping has skyrocketed to an unprecedented level, which means that e-commerce is no longer the same as before. The new conditions that have been created protect speed, flexibility, and comfort. After all, a consumer is looking for when he visits an e-shop for his shopping. Increased competition, however, requires you to customize your online store to be fully equipped and functional to withstand the high demand during the Christmas season. Customize your e-shop or website so that it is friendly to mobile devices and search engines so that visitors can navigate comfortably through it.
5. Give gifts!
Christmas means gifts, and everyone knows that, young and old. After all, who does not expect this time of year to exchange gifts with relatives and friends, to share and receive love, and of course to write a letter to Santa Claus. You may not have a sleigh, a white beard and find it challenging to get down the chimneys of the fireplaces, but you can certainly do the job of Santa Claus, reward your customers, and of course, be rewarded. Christmas offers, gifts, contests, and extra discounts are just some of the moves you can make, satisfying even the most demanding business customers.
Other smart, similar practices are the free shipping of products during the Christmas period and the possibility of creating a gift card. Many consumers, instead of gifts, choose to send a gift card to their loved ones to buy what they want. Allow your customers to design a festive gift card and combine it with possible Christmas offers or discounts. Christmas contests also have their season honors, with winners usually announced on Christmas or New Year's Day. Start a themed competition related to the festive season and ask your customers to participate actively, rewarding them with gifts and surprises.
---
Interesting Related Article: "Social Media Tips for Your Business"