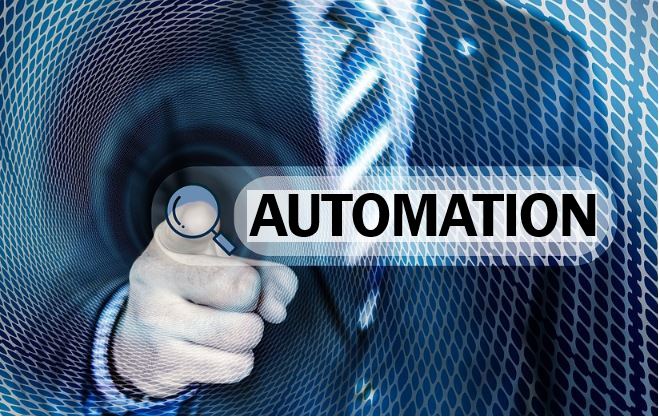 These days, it's hard to overestimate the speed of progress. More and more often one may hear the term "automation" alongside the "engine of progress". Everything from the hospitality industry to the Internet of Things seems to be investing in process automation. This is proved by the Statista service in its report: By 2025, the global industrial automation market size will reach approximately 175 billion dollars. So, is having qualitative custom enterprise software everything you need to successfully implement this solution into your company's operations? In this article, we'll look at which automation steps you shouldn't skip to gain a competitive advantage.
Tips for Smart Automation
Enterprise automation plays a key role in modern business, assisting in streamlining processes, reducing costs, improving efficiency, and accuracy, and ultimately remaining competitive in today's rapidly changing marketplace. Despite the many advantages, optimizing company performance is a complex process that requires the involvement of an enterprise software development company. Here are a few tips to make the transition to the latest technology easier.
Assess Workflows
The essential in this matter is to evaluate all the processes of the company. A realistic view of the work performed by employees is essential to identify procedures that can be optimised.  Particularly relevant is to find out in which areas of work the maximum staff resources are not applied. The following criteria should result from this investigation:
which processes are worth automating;

which departments are involved;

for how long automation is needed.
Once clear responses to these points have been formulated, it is time to move on to the next point – the identification of the proper software to solve your company's problem.
Select the Type of Software
Once you have highlighted the company's lowest-performing workflows, it's necessary to determine the type of software being created to cover the needs of your business. A comprehensive approach can include a wide range of technologies, including robotic process automation (RPA), artificial intelligence (AI), machine learning (ML), and other digital tools. The key is to figure out how you see your work being improved. For example, a CRM system may be appropriate to streamline the functioning of a customer service department. Either you need an ERP system for intra-company communication. So-called SCM systems are implemented to automate deliveries, such as Oracle SCM, SAP Ariba Buying and Invoicing, etc. Thus, a suitable solution can be found for each company's challenge.
Find a Trusted Service Provider
Choosing a custom enterprise software development provider that can fulfill your plans and meet your expectations is also an extremely important step. Absolutely incorrect to entrust such a mission to a highly-rated team, there are many factors to consider.
With the internet and various platforms such as LinkedIn, the search for developers is greatly simplified. However, some firms still favour only  technology vendors who have been recommended to them. This word of mouth can play a cruel trick: the developer may be very strong in CRM systems, but weak in supply chain automation. So it is crucial to start your search with the exact pain of the company.
Here are some tips on how to select:
Analyse product offerings, areas of focus, and performance feedback. Especially highlight firms that have a strong skilled team and extensive industry experience in solving technical challenges for businesses of all sizes.
Explore the qualifications
It is important to examine the performance certificates of a particular technology vendor. This will help to assess the professionalism of the team as well as the standards achieved.
Check for trend following
These days, every experienced development company is relentless in following the latest IT trends. A firm that does not meet, say SLA guarantee, should automatically fall into question.
Last but not least, make sure that the technology vendor ensures the transparency of the project. It is crucial to have reports during the software development process in order to be able to make adjustments.
Monitor the Development and Consider Feedback
Once the carefully selected team gets to work you need to stay on your guard. Analyse reports, and make necessary changes in the initial stages. It should be noted that in order to improve the quality of the program, it is possible to find out the suggestions of employees regarding the functionality and interface. Don't forget: change affects not only computer technology but also workers.
Test and Rate
Once you have implemented the enterprise software and thus automated the enterprise, you can get to work. Thorough custom software testing is the main focus in the final stage of automation. Above all, assess whether the end result meets your expectations. In addition, at the final stage, it is essential to properly instruct employees on using the new software. After all, what difference does it make how great a car is if you don't have a license?
Bottom Line
To summarise, automation is not simply a technology, but a new experience for your employees and customers. The latest technology allows businesses to work more clearly, cohesively, and most of all, faster and cheaper. Chatbots, CRM systems, and more are just the tip of the iceberg when it comes to usefulness for businesses and enterprises. However, automation should not be done thoughtlessly. The expected results of the process should be clearly defined. With the help of this article, you will be able to carry out all the processes correctly.