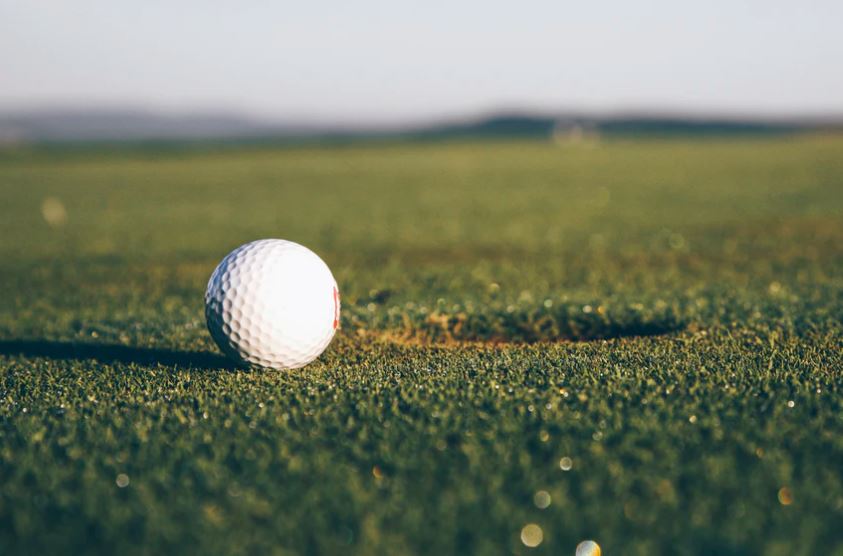 The notion of going on holiday to play golf may seem like a strange concept to some. However, this is the type of vacation that appeals to avid golfers.
It is also a type of holiday that newbies in the world of golf will also find enticing since it gives them several activities that will allow them to learn more about and be better at playing this sport. Newbies can go to Tony Forfare to take online golf lessons to get ready on time for this type of holiday.
Signing up for an Abu Dhabi golf package, therefore, is a great idea if you are a golf enthusiast and want to go on a vacation in this city soon.
By going on a golf holiday, you get the chance to explore a new place and get some much-needed rest at the same time.
Even if the main activity is the same, you can still get a break from the norm since you will play the sport you love on a different golf course. If you have been playing in the same place for months, you may feel bored with the same obstacles and start finding them unchallenging.
You can fight familiarity and boredom and ignite your love for this sport when you play on a new course with different obstacles and conditions.
Conquering a different golf course that you may not go back to often is also an accomplishment that you can be proud of and remember fondly for years.
Organising the Perfect Golfing Holiday
Just like other vacations, enjoying a great golf holiday requires plenty of planning beforehand.
If you want to enjoy the perfect golfing vacation with your friends or colleagues, follow these planning tips:
1. Choose your group wisely
Although you may already have several people in mind to include in your group, your companions can have a huge impact on the tone and success of your holiday. As such, take some time to think about the best people to ask to join this tour.
If you have a tight-knit group, you can reduce the possibility of leaving anyone feeling left out or uncomfortable with people they are not fully acquainted with. Additionally, players who get on with one another are more likely to enjoy longer playtimes at the course.
Also, when choosing your companions, try to balance the competitive and easy-going personalities to minimise clashes and ensure everyone has someone they can feel comfortable with throughout the holiday.
A great golfing group is usually made up of four to eight persons since this allows everyone to play with different duos and foursomes on the course.
2. Find the perfect destination
There are so many golf courses in Abu Dhabi that researching all of them may take some time. However, this aspect is crucial in planning your holiday, so avoid rushing it.
Go online to get details about the different golf courses in Abu Dhabi. Look into the features of each one and find out what sets them apart from the others.
Read reviews about the golf courses as well to find out what others think about them and their experiences on and off the course.
Once you have shortlisted your options, check if the golf course has on-site accommodation. If not, find out which hotels are nearest and how near they are to the golf course.
With your accommodation near the golf course, you and your group can have an early start and enjoy an early morning tee-time every day. You will also have more time to play golf, even at night.
Lastly, find out if the golf course or hotel has golf packages that include accommodation, use of the facilities (particularly the golf course), transportation, and meals so that you and your group will have fewer things to think about during your holiday.
3. Plan different types of golf games.
As golf enthusiasts, you and your group will definitely love every minute you spend on the golf course. However, to maintain the level of enjoyment among your group, plan a variety of game types.
If you are not familiar with different types of golf games, look them up online. Examples of these are:
Alternate shot or foursomes

Best ball

Six-six-six

Wolf

Vegas
You can even buy affordable trophies or medals, which you can reward the victorious player or players. This will awaken everyone's competitive spirit and make all the games more exciting and enjoyable.
4. Plan some off-golf course activities.
Although the focus of a golf holiday is engaging in this sport, going on a vacation also means doing other things that you and your companions can enjoy individually or as a group.
As such, no matter how long you plan to stay in Abu Dhabi, speak with your group about what they want to do during your free time.
Work with your companions to create an itinerary that gives everyone time for relaxation and do whatever they want. These may include exploring nearby famous landmarks and tourist attractions, relaxing at the hotel's pool, or trying out different water sports and activities at a nearby beach.
Don't forget to include dining at the different restaurants and cafes near the golf course as well.  
However, discuss with everyone which activities they wish to do as a group and individually, and on what dates and times, to avoid conflicts and unpleasant surprises.
5. Organise transportation.
Whether you're flying to Abu Dhabi or going by road, make sure you and your group agree on how to get there.
Take the lead and book flights for everyone if you are flying. If you are going by road, agree on which vehicles to bring and who the designated drivers will be.
Another option you and your group can consider is hiring a chauffeured bus or van so that no one will have to drive.
If you and your companions will bring your own golf equipment, think about how they will fit inside the vehicles. Keep in mind that everyone will also have one or two pieces of luggage, which means you need plenty of space for everyone to fit in their belongings and feel comfortable while travelling.
If you and your group don't want to be burdened with lugging your bulky golf equipment, consider renting them from the golf course.   
While planning your golf holiday, go the extra mile to ensure your companions are ready for the trip. This includes giving them a packing list which should include their complete golf apparel, protective eyewear suitable for sport, medications, sunblock, and other essentials.
And when creating your itinerary, don't fit in too many activities since it may become overwhelming for everyone. Keep in mind that you are going on a holiday, so relaxing and having fun should still be your top priority.
---
 You may be interested in: 4 Facts That Prove Business Still Happens At The Golf Course