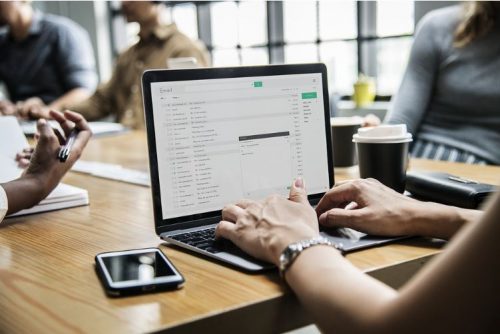 Wire transfers can be defined as one of the most popular ways of transferring money from bank to bank nowadays. Wire transfer software through apps created by banks is also one of the safest ways to move money around from account to account with literally no hassle at all since you have access to services like this all available through your phone. This guide will be giving 5 tips on how to make your wire transfers even safer than they already are to make sure your money goes exactly where it needs to be with no risk of finding its way into the wrong hands.
Use the Right Apps
Selecting the applications to affiliate your bank account with to do a wire transfer, make sure you only use the applications that are approved by your bank. There are many applications on the app store that claim they can handle their bank transfers for you, do not use these applications because they most likely will keep your banking information saved. Applications developed by the bank that handles your funds have insurance policies that assure the safety of your money. Stick to using these safe apps and avoid fake applications that claim they can handle this for you.
Make Sure All the Details are Correct
Take your time and make sure every detail of information that needs to be filled out for the wire transfer to push through is correct. Contact whoever you will be transferring the funds to and list down every detail needed to fill out the wire transfer form. In case you incorrectly place details on the form, there is a high chance that your money will either not push through being sent, or it could even be sent to someone else.
Secure Your App with Levels of Authentication
Applications built and accredited by the bank that handles your funds usually have multiple steps to authenticate your identity before allowing you to log in to your app. Make sure to use these features when doing online banking. Levels of authentication can go from multiple passwords, face scans, fingerprint scanning, even security questions. Keep your funds accessible but safe from anyone looking to take them from you.
Keep Your Passwords to Yourself!
Even in a rush, or very specific circumstances, never share your online banking passwords with anyone. Once they are able to access your account, they can do wire transfers to themself or even worse, empty out your bank altogether. Never put your banking information, passwords, or sensitive information anywhere it shouldn't be. To ensure the security of your funds, make sure you choose a password that is unique and difficult to guess. Use different passwords for different banking applications, so that if one is breached, you can still salvage the others without having to worry about them being accessed as well.
As much as Possible Only Wire Transfer Small Amounts
Banks normally limit the amount you can transfer from bank to bank without calling them to confirm a transaction. As much as possible, limit your wire transfers to small amounts so that if any details are input into the wire transfer form, you will not be putting too much money at risk with every transfer. Small amounts may cost extra if there are fees charged per transaction but at least only small amounts of your funds are ever put at risk.
Make sure you follow all these tips and stay safe when you choose to do wire transfers and other online banking services to keep your funds safe, keep your mind calm, and make sure your money never ends up in the wrong hands ever again.
---
Interesting Related Article: "Charges involved during an International Money Transfer"