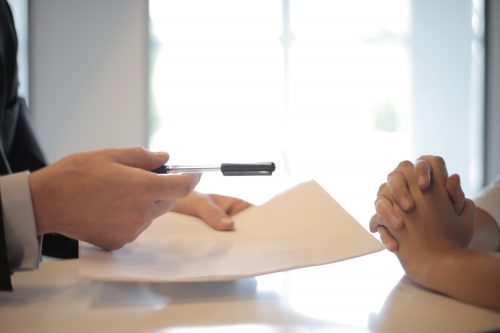 An indemnity insurance policy is commonly designed to protect professionals and business owners when they are found at fault for a specific event. It is a type of insurance policy that covers the client in case of compensation for losses or damages sustained by the policyholder. Not every business or profession needs indemnity insurance, it is mostly involved in financial and legal services. If you are a financial advisor, accountant, or lawyer, you must have professional indemnity insurance.
Shop Around
There is a wide range of insurance companies and brokers available to clients looking for Professional Indemnity Insurance. Prices vary from company to company, so it makes sense to shop around and look for deals from a variety of insurance providers. Do not just settle for the first quote you are given, get in touch with other insurance providers to see what they can offer. One carrier might specialise in helping legal professionals while some will focus on other industries.
Understand Your Needs
When looking for insurance, it is important to understand your needs. Not all businesses need professional indemnity insurance, but some do. In fact, certain professionals need to have this type of policy. Before looking at policies, make sure you know if you need indemnity. Having protection is great, but it makes no sense to have an insurance policy that does not pertain to your business.
Seek Professional Help
Finding the right insurance policy can be difficult and navigating through the process is often a headache for most of us. Instead of wandering through the internet alone, why not get in touch with a broker or an agent and ask them for help.
When you work with a broker who understands professional indemnity insurance, you will have access to an expert who has direct knowledge of your industry. They will know exactly what type of coverage and insurance providers are the best for your business.
Although you can opt for a DIY search, it makes more sense to take advantage of professional service to ensure you get the right fit for your company.
Payment Options
One great way to save money when looking for insurance is by paying in full. If you have the revenue available to you, opt for a cash payment instead of installments. You may be able to reduce your premium without losing any coverage.
Customized Policy
There is no point in settling for an off-the-shelf insurance policy as every business is different and what works for another company may not work for you. Sometimes a bare-bones insurance policy is not always the best deal, so do not base your decision solely on price alone.
To get the best possible deal on your professional indemnity insurance, it is important to shop around and get quotes from a variety of providers. If you do not fancy doing all the hard work, you can get in touch with a broker and let them find affordable policies that suit your requirements.
---
Interesting Related Article: "Broker This: What Is an Insurance Brokerage Agency?"